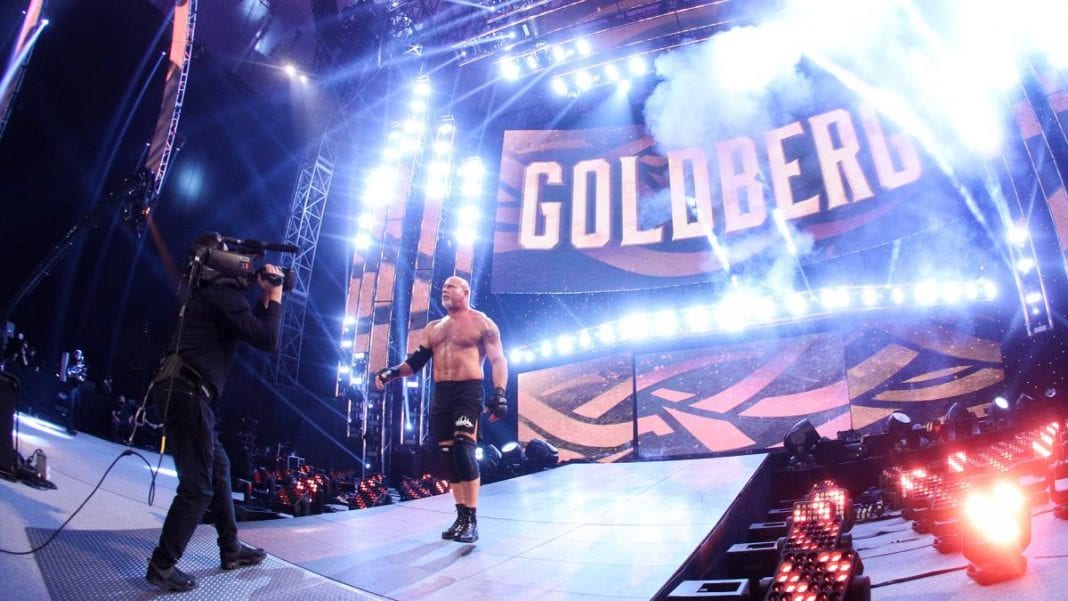 Earlier this month, Goldberg appeared on WWE's The Bump as a part of the Wrestlemania 37 watch-along team. During the show, Goldberg witnessed Drew McIntyre take on Bobby Lashley for the WWE Championship in the first match of the night.
Surprisingly, McIntyre was completely out when Lashley applied the Hurt Lock. The CHO of The Hurt Business managed to retain his title. Both the wrestlers managed to impress Goldberg.
While speaking to The Bump, Goldberg explained that he felt jealous while watching the match, when McIntyre and Lashley beat each other up. He even mentioned that he has to be conscious about when is the right time to hang up his boots.
"Once I realized that I'm still part of the roster and those guys are still potential opponents of mine, how do I stack up? Now I get to see them punching each other in the face, I'm very, very jealous," Goldberg admitted. "Still a conundrum of mine, you also have to figure out when enough is enough and when to hand it over. And I'm telling you, the future looks pretty damn bright looking at these guys."
Goldberg will be seen in another WWE match this year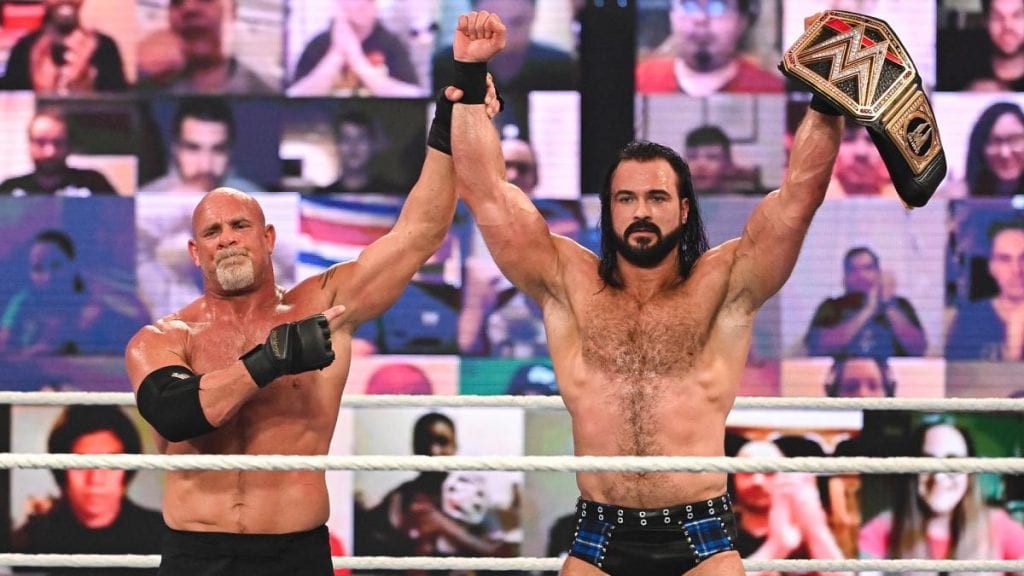 Goldberg was recently seen at WWE Royal Rumble, this year. He lost the WWE Championship match against Drew McIntyre. But Goldberg will be appearing for another WWE match this year.
He has a limited-matches-per-year contract with WWE. We could see him come back to challenge Universal Champion Roman Reigns. They were scheduled to face at Wrestlemania 36, but that match was changed.
Braun Strowman replaced Roman Reigns in the match and managed to defeat Goldberg and win the Universal title.
Also Read: Natalya pushed hard for the WWE women's division at Wrestlemania 37