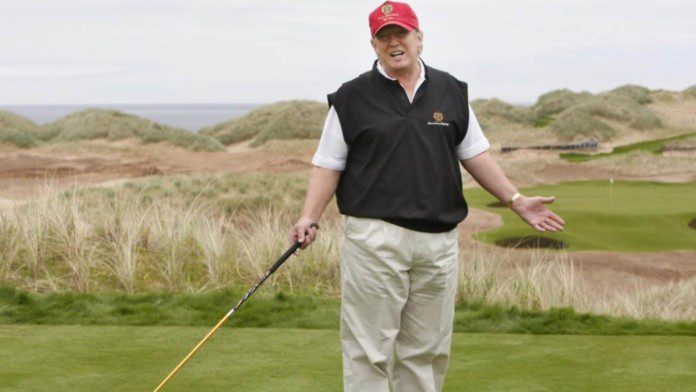 Former US President Donald Trump golf courses and leisure businesses in Scotland claimed over £3m in UK Government's furlough money. Earlier, he incurred substantial losses at the Trump resorts in Ayrshire and Aberdeenshire with both companies reducing staff due to COVID-19 restrictions.
Trump Turnberry witnessed turnover more than halved alongside a loss of a whopping £3m in 2020. The other course and resort at Balmedie also reported a significant loss of £1.3m. Donald Trump's mother Mary Anne MacLeod Trump hailed from the Isle of Lewis, and the 45th US president is said to have spoken fondly of his Scottish ancestry.
"Government support was helpful to retain as many jobs as possible, however, the uncertainty of the duration of support and the pandemic's sustained impact meant that redundancies were required to prepare the business for the long term effects to the hospitality industry," said the accounts, signed by Donald Trump's son and Executive Vice President of The Trump Organization, Eric Trump.
"Demand has been strong in 2021"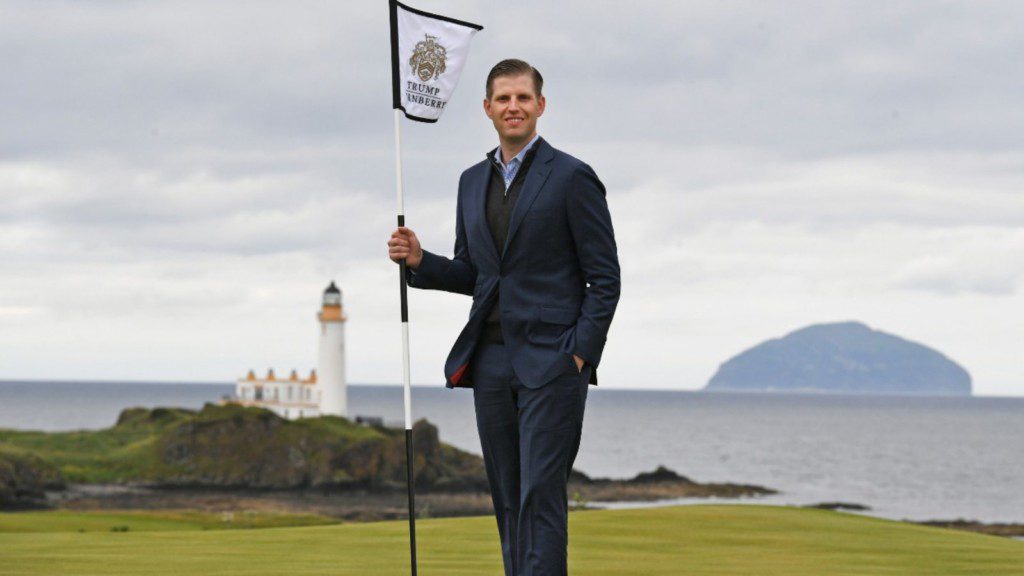 Cut to 2021, Eric has stated that he has remained strong at Turnberry in 2021 despite travel restrictions which will continue to follow in 2022 as well.
He continued that "demand has been strong" at Turnberry in 2021 despite restrictions on inbound travel and that "many weddings and functions" had been scheduled for 2021 and 2022.
"There is a confidence that the future of the resort is strong," he added.
The report also noted: "While there is a confidence that with the easing of restrictions there is pent-up demand from both leisure and business markets, it is clear that there is still a threat of further restrictions being imposed if COVID-19 case levels rise or new variants emerge.
"Brexit has also impacted business, as supply chains are disrupted, and the labour market is reduced. Transportation, freight and import duty charges are also increasing, along with the overall cost of goods rising."
Also Read | "Justin Thomas has become the little brother I never had" – Tiger Woods