The LIV Golfer, Bryson DeChambeau made himself hotlisted in picture galleries through an uninvited and agonizing moment. He was struck by a rope on the face and there followed a trolling spree in what was initially expected to be the least entertaining moment of LIV.
The crowd was horrified, then relieved, and then amused, to say the least. DeChambeau attributed to his serene and composed state had a sudden trauma with the course-making rope, forcing him to go down on his knees in excruciating pain. The eye is definitely a sensitive part, looks like Bryson learned it the hard way.
Also read :- "Almost decapitated him": Paige Spiranac lauds Bryson DeChambeau for being 'tough as nails' after gruesome injury
Netizens give mixed reactions to Bryson DeChambeau's rope story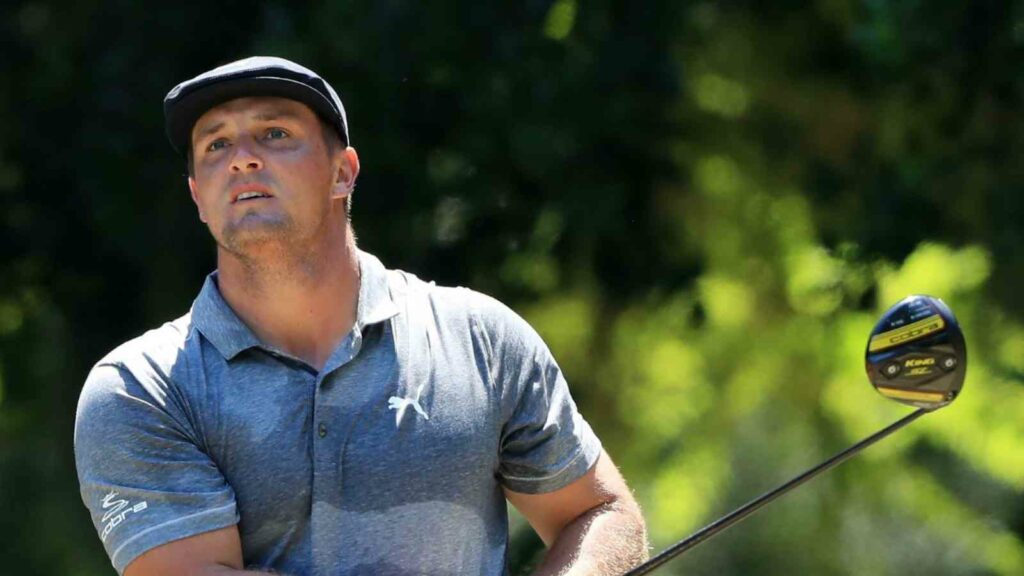 Various pictures have spread like wildfire with most of them captioned humorously. 'Bryson got demolished by a rope.' 'Possibly the funniest and the most dramatic thing I've ever seen on a golf course.' 'Bryson vs a gallery rope,' fans went all out on Twitter even as their guilty pleasure became a hustle towards the tweet comment sections.
Even funnier videos with boxing commentaries on the same excerpt got posted with a massive turnout, way larger than the sympathies that Bryson could amass. DeChambeau finished in a tie at 8th position with Cameron Smith clinching his maiden LIV Golf event.
Even the LIV Golf event organizers were addressed sarcastically telling them to control the unruly ropes, which seems like a caution note wrapped up. Well, the DeChambeau is fine except for a bruise and the fans have got their spice out of LIV, so the situation is under humor and control!
Also read: "Structural integrity of a paper airplane": Twitter has field day as Bryson DeChambeau compares PGA Tour vs LIV Series to pizza shops
Also read: "There are plenty who don't care"- NBC's Brandel Chamblee questions Bryson DeChambeau's Christianity in light of LIV Golf participation
Do follow us on: Facebook | Instagram | Twitter