The LIV Golf Series has managed to shake up the golf world, and quite rightly so. It is the first breakaway series to the PGA Tour. The likes of Bryson DeChambeau, Phil Mickelson and Cameron Smith have joined it. However, the problem golf fans seem to be having is the large amount of money the Series is offering to make the switch.
Yet, the LIV Golfers do not seem to have much of a problem, with many of them even enjoying the new format the Series is offering. While there are some obvious downsides to joining the LIV Series, most golfers are happy with their decision.
Recently speaking, Bryson DeChambeau expressed his satisfaction since joining the new Series. "I couldn't be happier to be over here," DeChambeau said according to Fox News. "I have no buyers" remorse."  
Also read: "Golf needs you," John Daly's worrying health update after Sanford withdrawal leaves fans concerned
Bryson DeChambeau's positive outlook towards a new way of golf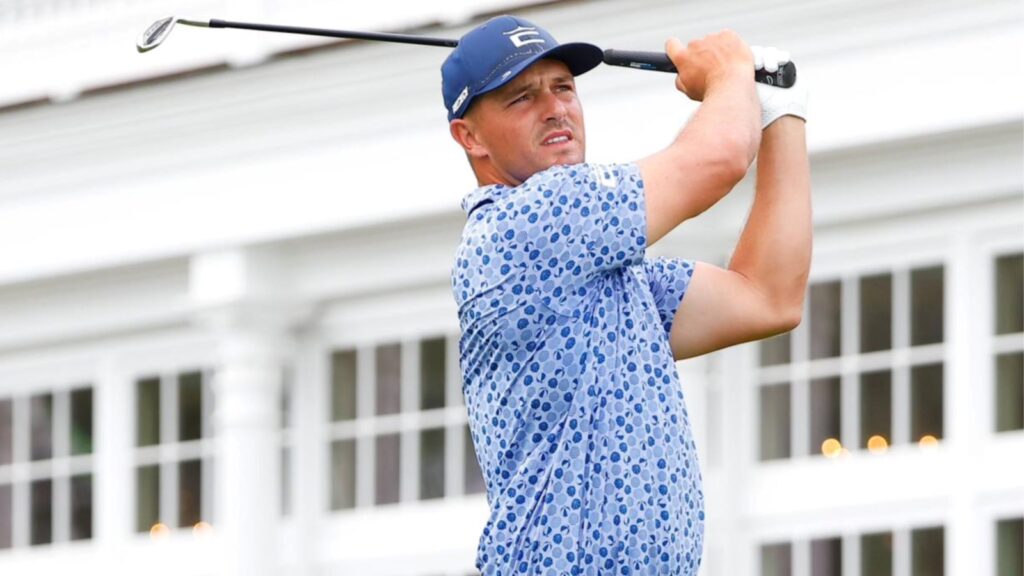 "What LIV Golf has provided is something new and unique, different, and with that to be said, there's going to be some disruption, and people aren't going to like it, and I respect every single person that doesn't think it's good for the game of golf," DeChambeau said.
"I understand it, but I hope they are open-minded enough to go, 'You know what, let me just give it a chance,' and if you give it a chance, you might see something pretty cool." Many golfers and fans alike hope that a middle ground can be reached between the PGA Tour and the LIV Series, so that both can co-exist in peace.
Also read: Will LIV Golf beat the PGA Tour as the biggest in the world? Bryson DeChambeau answers
Also read: "Magically finding hundred million"- Phil Mickelson criticizes PGA Tour locating funds for scheduling altercation
Do follow us on: Facebook | Instagram | Twitter