The son of golf phenom Tiger Woods, Charlie Woods, has stunned the golfing community with an outstanding performance in the Last Chance Regional competition hosted at Mission Inn Resort south of Orlando. The young prodigy shot a stunning 6-under 66 on Sunday to earn a spot in the renowned Notah Begay III National Championship. He demonstrated great technique and poise throughout the round.
The fact that his father, Tiger Woods, was there to support him and make the triumph even more memorable sparked speculation regarding Tiger's probable comeback to the professional golf circuit. Tiger Woods, known to golfers as the "Big Cat," carried the bag and walked the 18 holes with his brilliant son during the Last Chance Regional competition.
Charlie's performance was nothing short of sensational as he started his round on holes 1 through 3 with three straight birdies. This positive start provided the foundation for an outstanding day on the course. After the halfway point, Charlie showed off his consistency and expertise by scoring three more straight birdies on holes 10 through 13.
Related: Michael Phelps once RAVED about Tiger Woods' incredible resilience following recovery from 2021 car accident
Tiger Woods's return: A glimpse into the future of professional golf
The anxiety in the air increased as the last holes drew near. Charlie Woods' steely nerves were on display as he successfully made a critical birdie on the difficult par-5 17th hole and then backed it up with a stunning 8-foot birdie putt on the par-4 18th hole. Charlie's birdie on the final hole gave him a one-shot victory, making it his victorious return to the winner's circle and reigniting interest in his budding golf career.
Charlie Woods shared his perspective after his performance, saying, "We just stay in our own little world. One shot at a time, we approach it. He makes me feel inferior. " Charlie displayed a remarkable performance that astounded onlookers and golf lovers, proving that maintaining the attitude of concentrating on one stroke at a time and living in the present certainly paid off.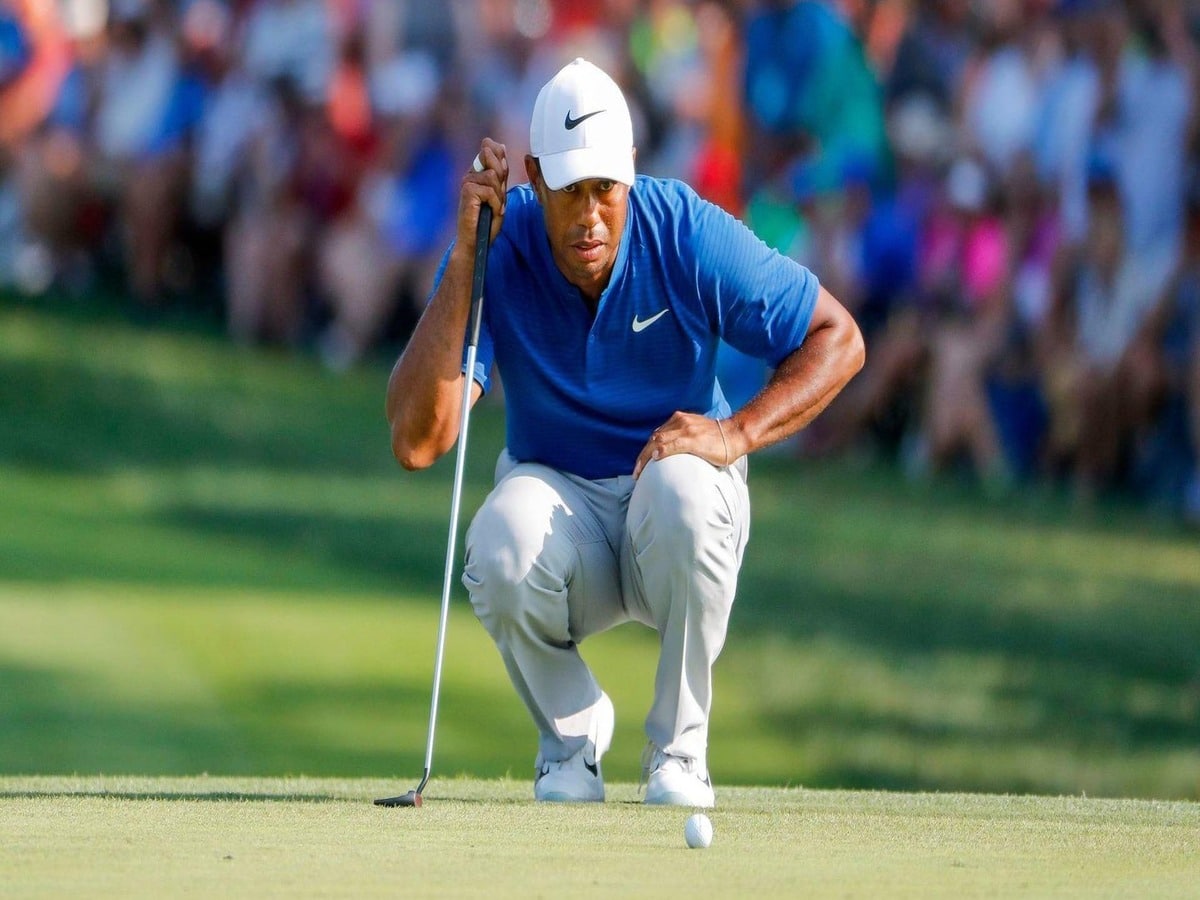 For Charlie Woods, this is hardly his first triumph of the season. He had previously won the Major Championship of the Hurricane Junior Golf Tour at the Village Golf Course in Royal Palm Beach when he outclassed the field with a commanding eight-shot victory. After such a spectacular season, golf fans anxiously await Charlie's participation in the forthcoming Notah Begay III National Championship, set for November 4-6 at Koasati Pines at Coushatta Casino Resort in Louisiana.
As a result of Charlie Woods' outstanding performance in the Last Chance Regional, where his father Tiger Woods served as his caddy, not only has Charlie earned a berth in the Notah Begay III National Championship, but it has also sparked speculation about Tiger Woods' eventual comeback to the world of professional golf.
Fans will be carefully monitoring the young golfer's career in the world of golf in the months and years to come as a result of his extraordinary skill and poise on the course, which continue to garner media attention.
In case you missed it:
Erica Herman UNLEASHES 53-page legal storm accusing Tiger Woods of harassment, setting the stage for an explosive legal battle
GOAT Tiger Woods and Nelly Korda's picture once went viral on social media following meet of iconic golf players in 2021