In a recent interview with The Blade, David Feherty was brutally honest about his choice to compete in the LIV Golf Invitational Series. When Feherty, 63, made the decision to join the Saudi-supported circuit, he attracted attention. Phil Mickelson from the jungle made the announcement that he was the main anchor.
His debut competition was the LIV Golf event at Trump National in Bedminster, New Jersey, which was won by Henrik Stenson, the former Ryder Cup captain. Oh, and we've all heard the infamous "expand the game" statement before. Whether Patrick Reed or Graeme McDowell is saying that. Please stop! Feherty agrees that this is pure and total rubbish. So what brought Feherty to LIV Golf?
During a recent fundraising event, he said to Gary Koch, "Money." Evidently, the audience rose to their feet and applauded. "People don't talk about it. I hear, 'Well, it's to grow the game. Bull … they paid me a lot of money." Okay, well done for being honest there! Additionally, Feherty received flak for his charity, the Troops First Foundation, which supports veterans of the wars in Afghanistan and Iraq.
The 9/11 Memorial Golf Fund was also established with assistance from the 63-year charity. A few LIV players have received jeers. There have been protesters present at competitions. They have resolved to keep going. He did not mention that he thought the format was groundbreaking in his first justifications for joining LIV. Shotgun starts, fields capped to 48 players, and guaranteed prize money are all features of LIV Golf competitions.
Also Read| "Phil Mickelson should captain the Ryder Cup"- Davis Love III advises to preserve LIV Golf legacy
David Feherty asserted that he had other reasons to join LIV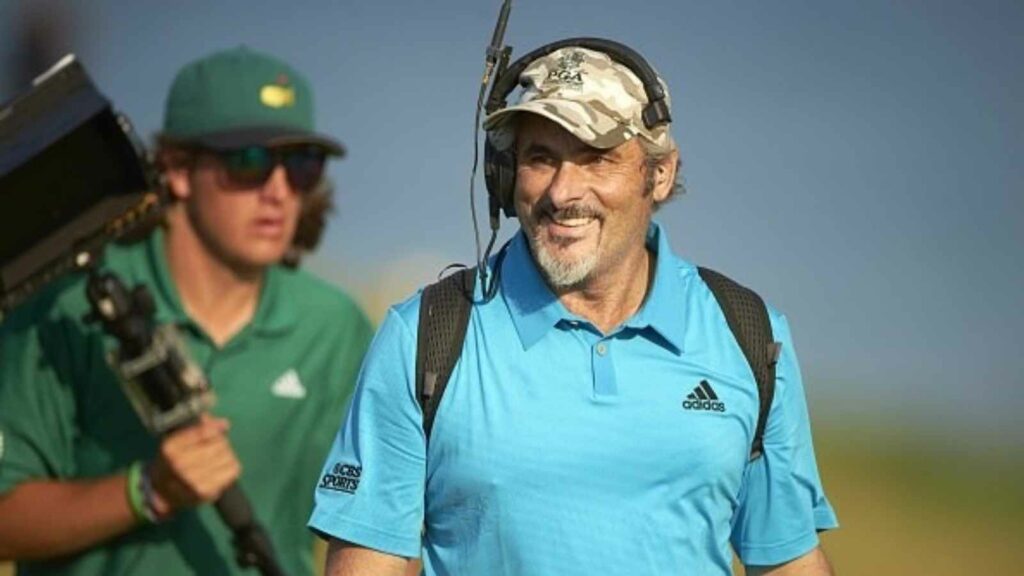 Feherty asserted that he joined LIV for a variety of other reasons as well. "It was an opportunity to be myself again," he said. "It's become more difficult, especially in sports broadcasting, to have any kind of character".
"Charles Barkley can say pretty much anything he wants, because it's, 'Oh, that's just Charles.' And it is just Charles. "But I have become increasingly guarded over the last few years. "There are people waiting around every corner hoping to be offended by something. F*** those people. "Our lives are being shaped by small groups of mean-spirited people who have no sense of humor. "We're in danger of losing our national sense of humor because of this."
He also spoke of doing business with Saudi Arabia. "The 9 /11 Commission said that the Saudi government wasn't involved," Feherty said. "People that criticize are doing business with China, doing business with Russia. China, in particular, is a country where they're murdering Uyghurs left, right, and center, and their human rights record is horrendous.
"You can point to various countries throughout the world. I wouldn't want to behave like that, but wherever golf is, good happens, and I'm hoping this will do the same thing. LIV has said it's going to donate $100million to area charities."
Also Read| "Imagine the chaos": Will LIV Golf players be allowed to play the FedEx Cup? Twitter joins the never-ending debate
Also Read| "Suspended players are now Saudi Golf League employees" – PGA Tour commissioner Jay Monahan responds to lawsuit by LIV golfers
Do follow us on: Google News | Facebook | Instagram | Twitter