Tiger Woods' illustrious career comes with its fair share of funny instances, especially with the other golfers. After a fantastic win at the BMW Championship in 2009, Woods went on to win the FedEx Cup. Brimming with confidence, Woods came to Harding Park, all fired up for the Presidents Cup.
The Presidents Cup is a tournament which happens every two years, where a team from the USA is pitted against a team that includes the rest of the world except, Europe.
According to the rules of the Cup, it is necessary for captains of both the teams to write the name of a golfer and put it in an envelope on the occasion that someone from the other team may not play the Sunday Singles due to injury. The captain for the 2009 President's Cup was Fred Couples– and he pulled the ultimate prank on the US team and Woods.
Also read: "Its not necessary for me," Phil Mickelson might just drop out of the LIV Golf anti-trust lawsuit against PGA Tour
Fred Couples ultimate prank on Tiger Woods went hidden for two years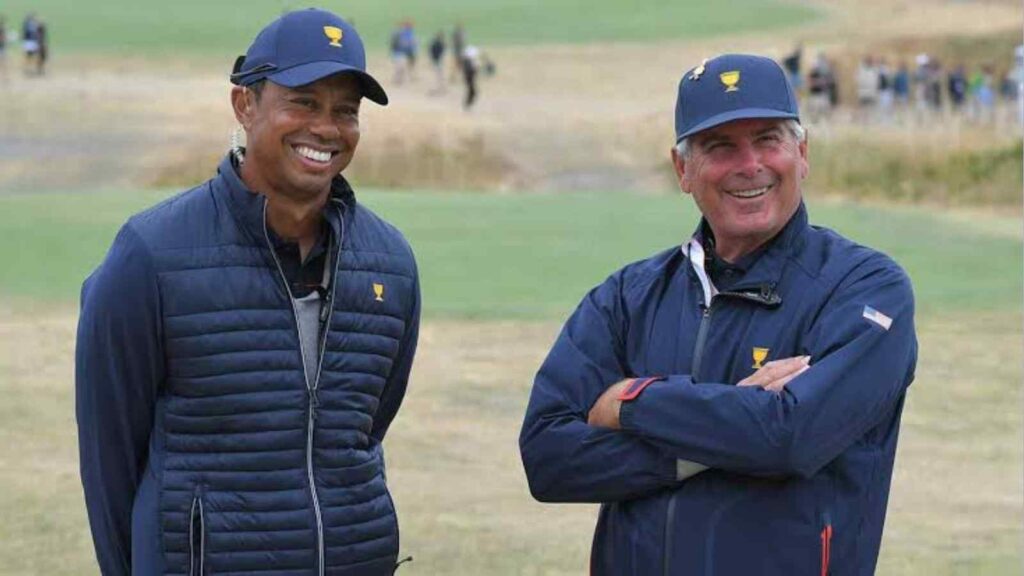 No one expected Fred Couples to put Woods' name in the envelope, since he was at his peak. Yet, Couples managed to convince the world that that was exactly what he had done. He had potentially risked benching the top player of all time. Thankfully, the rule didn't come into play, and Woods managed to play and win the Presidents Cup.
It became all the more believable since over the last few weeks, Woods had been texting Couples, saying "Dude, you've got the biggest balls of anyone I've ever seen." Couples didn't actually end up telling anyone the real story for two whole years. The prank has now become a rather funny story for both golfers and fans to laugh at.
Also read: Tiger Woods and Snoop Dogg's hilarious images re-discovered from 2004 Spike TV's 2nd Annual Video Game Awards
Also read: Max Homa exposes a funny scum trick that fellow PGA Tour pro Michael Kim once pulled in college
Do follow us on: Facebook | Instagram | Twitter