Winning the title is one, but defending is better – proud and ecstatic Max Homa gracefully rules PGA again. Max Homa writes, 'Living out my dream' while he proves it just right on the golf field.
The PGA Tour season opener just ended and Homa defended his title of the Champion by displaying his immaculate skills. The golfer has won the Fortinet Championship, the fifth win in his tour career.
He played a thrilling final against Danny Willett and defeated him by the skin of one's teeth. The game was over way before it was actually over but then the climax just hit more or less like a movie. However bizarre a showdown it was, one thing is for sure – the champion remains the champion for the second year in line.
Also read:- "Whatever my wife says"- Max Homa explains his clever strategy for winning with food in Napa
72-holes game and a bizarre victory for Max Homa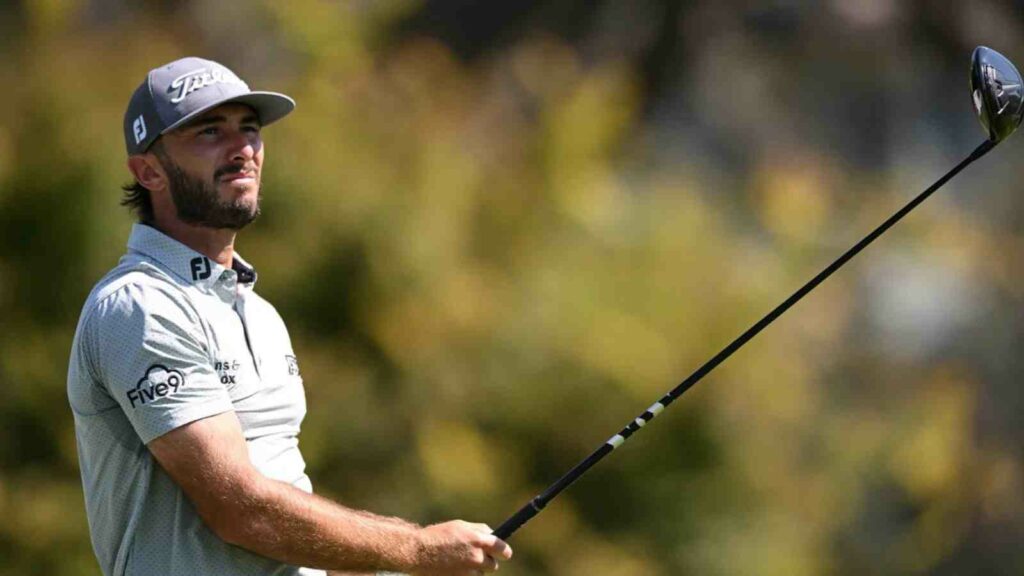 The whole season opener championship prima facie appeared to be in favor of Danny until the dramatic end hit. Out of the first eight holes of the final round, Danny secured birdies in three of them taking a lead from Justin Lower.
Max Homa pretty much displayed a steady stretch throughout the game until he gave way to three birdies in line and stood at par with Willett.
The finish was shocking even for Willett and Homa himself who was hanging by a thread until then to the victory line. All of them gave close performances but missing the championship by a stroke seemed like a fluke.
"I expected him to do it, but then it's still a bit of a shock when it happens," Willett seemed shell-shocked himself. "He played — we all played really good today. Like I said, a bit of a shame to kind of finish how I did."
Max Homa, however, wasn't sure himself and wants to give credit to his coach to push him to hang in there till the end. "My coach just said just hang around, hang around, hang around," Homa said after the win. "And I don't know, last like three minutes are kind of a blur."
He also admitted that it was a thrilling and sudden win," I played really good golf, I played solid. Danny and Justin both played great, but I just tried to play my game and just see where it got me. I don't know, it was a wild finish." Willett had a grin on his face as the last stroke came as wind and hit as a storm with higher hopes for next year.
Also read:- Max Homa exposes a funny scum trick that fellow PGA Tour pro Michael Kim once pulled in college
Also read:- "I've never dreamt of money" – Max Homa on LIV Golf vs PGA Tour talking point