Paige Spiranac is an American YouTube golf instructor with over 260,000 subscribers and 3.5 million Instagram followers. Spiranac has played division 1 golf, and has won honours over the 2012–13 and 2013–14 season. Spiranac is not scared to make her Instagram presence known, as she is often seen posting fiery photos on the social media platform.
Spiranac has often been criticised for her way of dressing and expressing herself on and off the golf course. Yet, the youngster does not take it to heart, and continues to express herself. Spiranac usually gives reviews and expectations for winners for different tournaments. Spiranac recently did a course review for the Wyndham Championship that is coming up soon.
Also read: Paige Spiranac hosts fiery 2022 Maxim Hot 100 Party in Miami
Paige Spiranac gives interesting Wyndham Championship course review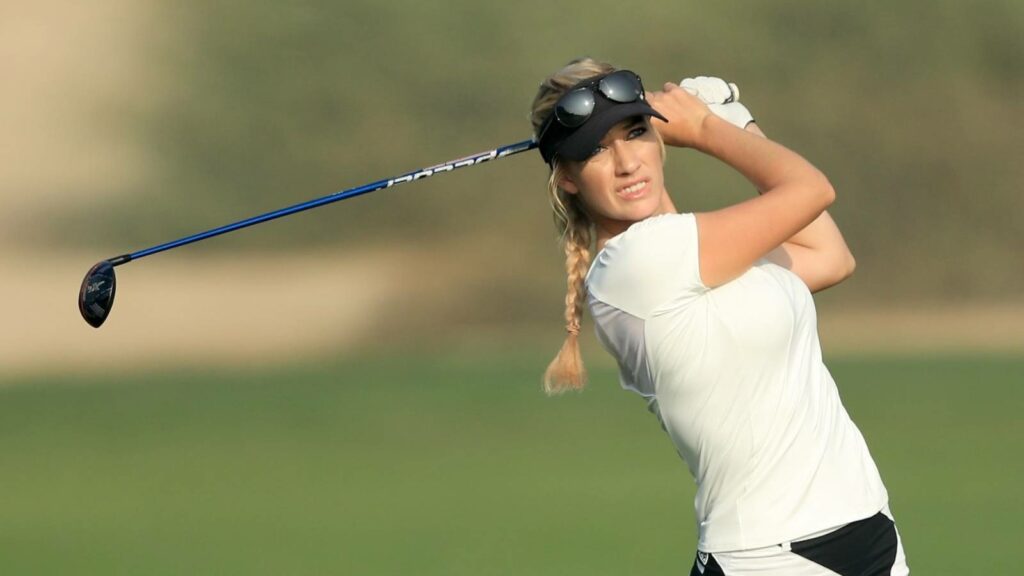 Paige Spiranac talked about her potential winners and what the course entails for the players. "I know you've missed them I've missed them too. This week we're onto the Wyndham championship and I have a fun fact for you This year only players in the top 20 at the PGA have been able to get it done. There are 2 players that are in the top 20 in the field this week. We have Will Zalatoris and Billy Horschel. But the Wyndham tends to favour some long shots. Lets get into the course."
"The country club is at par 70 playing a a 7131 yards. It is a classic positional golf course, with heavily wooded narrow fairways. There are 12 par 4s with 9 playing under 445 yards and 2 par 5, ten easiest and -1.33. Hundred percent permuted grass and the green complexes are difficult. They are elevated and slope-y so take that into consideration because below average players are exposed on this golf course," finished Paige Spiranac, saying that the Carolina heat will also be a factor this week.
Also read: "He pretended as someone who he is not" – Dave Portnoy lashes out at Tiger Woods calling him 'fraud'
Also read: "Even I didn't know it was that big!": Inside Tiger Woods' jaw-dropping £40m Florida home will leave you speechless
Do follow us on: Google News | Facebook | Instagram | Twitter