In a shocking excerpt from the LIV Chicago Tournament, Bryson DeChambeau is seen getting injured from the rope used to mark courses. The agonizing event took place as the rope hit him in the eye. He is seen hitting the deck just as he entered the course from the crowd.
Everyone was aghast, initially. They heaved a sigh of relief after realizing it turned out to be just a bruise on his face and nothing serious. Fans had feared for the worst.
https://twitter.com/VGKrush/status/1571937574717124608
The US Golfer has a robust build and this may have helped him avert worse consequences. 'Bryson is tough as nails,' Paige Spiranac commented. Post his approach shot at the 14th hole, DeChambeau failed to evade the rope, thus getting hit in the eye.
Also read: "I have no buyers' remorse," Bryson DeChambeau is pleased with his decision to join LIV Golf
Bryson DeChambeau down on his knees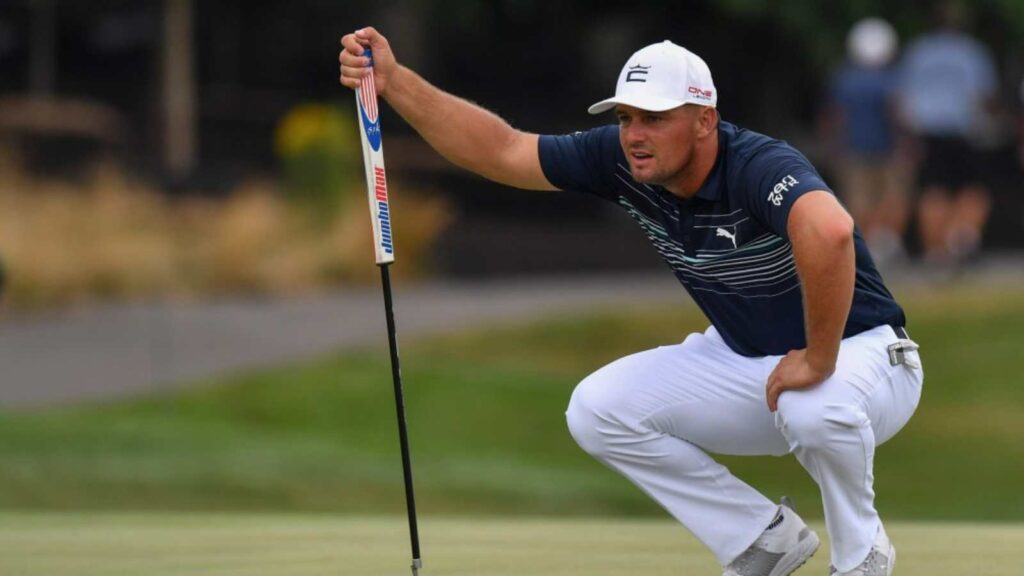 DeChambeau recently made a switch from the conventional PGA Tour to LIV Golf. The player instantly went down on his knees shouting: "Oh my god. I can't see. Right in my eye. I can't even see right now. The thing split my eye."
It took a few minutes for DeChambeau to overcome the trauma and stand on his feet again. He then went on to putt a birdie on the 14th hole. However, he still seem a bit dejected after the hit as he bogeyed on the 15th and 16th holes which brought him further down the leaderboard.
DeChambeau tied for the 8th position at the LIV Golf, winning £506,000, which he added to his fat bank balance. All this, with an injured eye. He finished 6-under and 5 shots behind the first-time victorious Cameron Smith who grabbed the £3.5 million worth purse.
Also read: Who is Bryson DeChambeau's Girlfriend? Know all about Sophia Phalen Bertolami
Also read: "Inaccurate reports" – Bryson DeChambeau's connection with LIV Golf is questioned by court
Do follow us on: Facebook | Instagram | Twitter