The renowned golfer Patrick Cantlay, whose list of accomplishments is as long as a fairway, is preparing for an important event. Cantlay and his fiance Nikki Guidish will be being married tomorrow in Rome, Italy, amid the timeless splendor of that city, beginning a new chapter in their lives. This story, which follows the Ryder Cup closely, adds a further element of intrigue to Cantlay's already famous career in golf.
Patrick Cantlay, a golfer of imposing size, was born on March 17, 1992, in Long Beach, California. His impressive amateur career, which included an astounding 54 weeks as the top-ranked amateur in the world, served as the foundation for his ascent to fame.
Cantlay has eight PGA Tour titles to his credit and was a vital member of the successful US Presidents Cup teams in 2019 and 2022 as well as the US Ryder Cup teams in 2020 and 2020. His most memorable accomplishment was in 2021 when he won the FedEx Cup Championship, capping the season with victories at both the Tour Championship and the BMW Championship.
Related: WATCH: Zach Johnson's SHOCKING Ryder Cup call leaves Jordan Spieth in water, shaking the golf world and sparking fiery controversy
Patrick Cantlay and Nikki Guidish's relationship and wedding
Nikki Guidish, who was born in Naples, Florida on November 12, 1991, is standing on the opposite side of the aisle. She graduated in 2018 with a Doctor of Pharmacy (Pharm.D) from the University of South Florida.
Guidish began her job as a pharmacist after completing her schooling, first at Publix and then as a pharmacist in charge at Palm Beach Pharmaceuticals. Guidish dabbled in fitness modeling before starting her pharmaceutical career, presenting Tony Little Goods on HSN. Between 2014 and 2016, she also put her skills to the test in bodybuilding contests.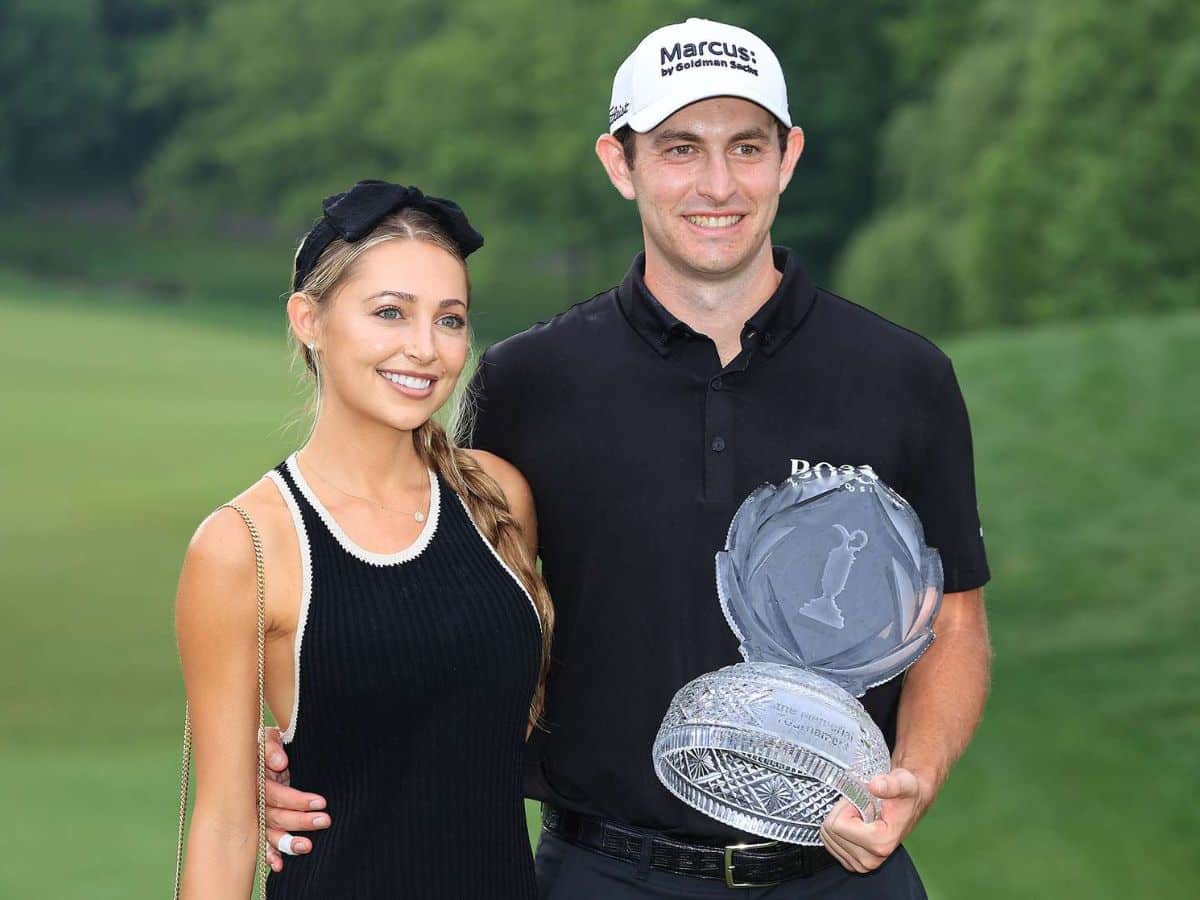 At the Memorial Tournament in June 2021, the pair announced their romance to the public, commencing their joint adventure. In September 2022, they made their engagement public in the breathtaking setting of Napa, California.
The wedding bells are scheduled to ring in the center of Rome, Italy, tomorrow, and the excitement is mounting. Cantlay verified this thrilling information in a press conference after the Ryder Cup. Their already intriguing love tale gains a little romanticism by selecting Italy as the location for their wedding.
Wishers from all around the world are offering their sincere congratulations and best wishes as Patrick Cantlay and Nikki Guidish are ready to start this new adventure together. The whole world is eagerly anticipating their wedding, which is sure to be as stunning and alluring as their unwavering love and dedication to one another.
In case you missed it:
"Who on earth takes five weeks off?" Andrew Coltart SLAMS Zach Johnson over Team USA's Ryder Cup performance, questioning the captain's strategy
"Somеhow makе a comеback," Paige Spiranac UNLEASHES emotions as Team USA faces devastating Ryder Cup rout against European giants