Tiger Woods had just teed off last in his threesome on the 18th, and he was first to reach the fabled Swilcan Bridge that leads players over the small burn and onto the fairway. The 46-year-old Woods slowed his walk as he got to the bridge and doffed his white Nike cap, waving it in his right hand to the thousands of spectators packing the grounds, roaring.
Woods, playing with reigning U.S. Open champion Matt Fitzpatrick and Max Homa, was 9-over par for the tournament and miles from making the cut to play the weekend on the St. Andrews Old Course, his professed favorite in the world. Fitzpatrick and Homa subtly stayed back as Woods approached the bridge alone, the stage cleared for the monumental moment. "It's very emotional for me,'' Woods acknowledged afterward.
Also Read: "Its time for him to call it a day": Tiger Woods' disastrous first round at the 150th Open has Twitter questioning his form
"Ovations getting louder" – Tiger Woods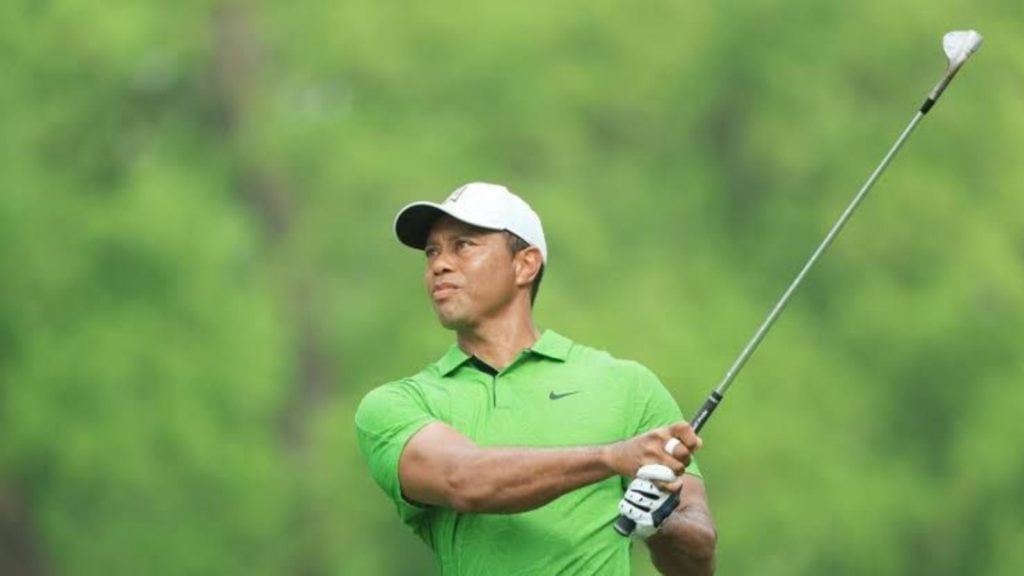 "I've been coming here since 1995, and I don't know when … I think the next one comes around (back to St. Andrews) in what, 2030. I don't know if I will be physically able to play by then. So, to me, it felt like this might have been my last British Open here at St Andrew's," Woods said. "The warmth and the ovation at 18, it got to me".
Also Read: "Not expecting that!": The time when Tiger Woods was ambushed by a scantily clad streaker at 1999 Open
"I had a few tears. I'm not one who gets very teary-eyed very often about anything. But when it comes to the game and the passing on of … just the transition … I was lucky enough in '95 to watch Arnold hit his first tee shot in the second round as I was going to the range. And I could hear Jack playing his last one, I was probably about four holes behind him," Woods went on. "Just to hear the ovations getting louder and louder and louder. I felt that as I was coming in. The people knew that I wasn't going to make the cut at the number I was. But the ovations got louder as I was coming home. And that to me was … it felt just the respect."
"I've always respected this event. I've always respected the traditions of the game.'' Woods felt the weight of the moment on 18 when Fitzpatrick and Homa paused to let him walk to the bridge first. "I felt the guys stop there off the tee on 18, and it was just incredible,'' Woods said. "I looked over there, and Rory (McIlroy, who was playing No. 1 when Woods was on 18) gave me a tip of the cap. J.T. (Justin Thomas, who was on the first tee when Woods was on the 18th green) did the same."
Also Read: "Ultimate old guy rant" – Ben Maller slams Tiger Woods' anti-LIV Golf Series stance