American golfer Tiger Woods was back playing competitive golf Monday, shooting a 5-over 77 at the star-studded JP McManus Pro-Am at Adare Manor in Limerick, Ireland. Woods now sits in a tie for 43rd in the 50-player field. Xander Schauffele, coming off a win at the Travelers a week ago, sits in first after an opening, bogey-free 64. For Woods, the event is a tuneup to next week's Open Championship at famed St. Andrews in Scotland.
Woods hasn't played since withdrawing following the third round of the PGA Championship. It was just his second tour event since he was seriously hurt in a car crash in February 2021; Woods also competed in the Masters, finishing 47th. He opted to skip last month's U.S. Open, saying he needed to give his body more time to heal and get stronger. On Monday, Woods was 5 over on the front, with a double-bogey at the par-4 second.
Also Read: "I won't be playing full schedule ever again": Tiger Woods arrives at J.P. McManus Pro-Am ahead of 2022 British Open
"Something to cheer about' – Tiger Woods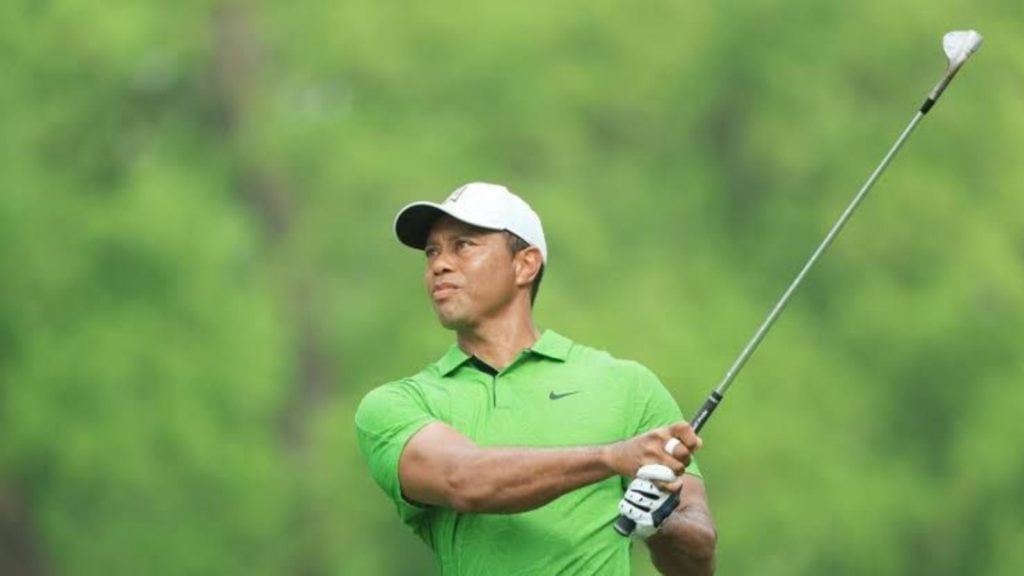 "Sometimes I'd just crutch and lay on the grass for an hour because I want to be outside," Woods told Golf Digest about his injury. "It's hard to explain how difficult it has been just to be immobile for the three months, just lay there and I was just looking forward to getting outside," Woods said. "That was a goal of mine. Especially for a person who has lived his entire life outside, that was the goal".
Also Read: "I was in a real relationship"- Tiger Woods' ex Rachel Uchitel to write a tell-all book about their affair
His body is currently not fully recovered, and the question is whether it will be. "To ramp up for a few events a year as I alluded to yesterday as Mr Hogan did, he did a pretty good job of it, and there's no reason that I can't do that and feel ready," he said. A few weeks ago he talked about the Open Championship at St. Andrew's and playing, and today it was officially confirmed that he will be part of this tournament. Woods said that it was a great moment for him.
Twitter users were elated at his return. One user tweeted, 'He has arrived". Another user tweeted, "Tiger Woods gave the Irish golf fans something to cheer about with an eagle chip-in." A third user wrote, "Ladies and gentlemen, the one and only, Tiger freaking Woods!"
Also Read: "Just like Tiger": Scottie Scheffler pulls accurate Tiger Woods stinger shot at 2022 Travelers Championship