PGA Tour Commissioner Jay Monahan has declared that it is impractical for LIV golf and PGA to coexist or work together, making it clear that the two golfing bodies would keep battling it out for some more time until the best prevails.
"I think it's impractical when you look at the fact that certain players have sued the PGA Tour, their employer has sued the PGA Tour," Monahan told ESPN in an interview. "It's not in the cards. It hasn't been in the cards and it's not in the cards. I think we've been pretty consistent on that front," he added.
Recently, reports suggested that America's famous TV broadcaster Fox Sports is already in talks with LIV golf to sign a TV and web streaming rights deal.
Also Read: 'LIV has done a favor, made the game more fun' -Brandel Chamblee tweets about the 2022 Presidents Cup team
In recent times, the world of golf has seen a major divide with rival players such as Phil Mickelson and Dustin Johnson joining the rival LIV league that is known to offer lucrative deals never seen in the sport before.
The development suggests that golf regulatory bodies would be in a tussle for some time to come with players having to choose sides that would serve them better in the long run.
LIV Golf and Fox Sports: Mega deal on the cards?
LIV Golf has been making news since its inception as it is funded by a controversial Public Investment Fund from Saudi Arabia. Despite not getting any direct or assured financial rewards from Fox Sports it is believed that the league will be going ahead with the deal with the broadcaster.
The CEO of the controversial league and the former PGA Tour player Greg Norman has always been positive regarding the air time and has stated in the past that there are a number of interested parties which are willing to give them airtime on their channel.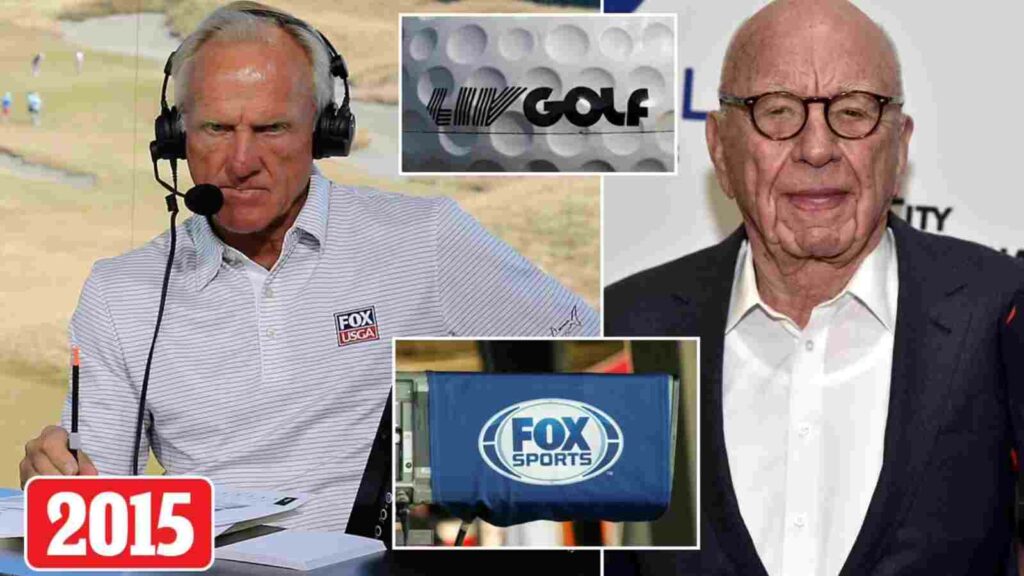 "We're talking to four different networks, and live conversations where offers are being put on the table," Norman recently told ESPN. "They can see what we're delivering."
However, it is said that NBC, CBS, Disney, Apple, and Amazon ignored LIV's approach to multiple broadcasters, and Fox Sports' involvement is only because media baron Lachlan Murdoch, Rupert Murdoch's son, has forced them to consider the offer.
"There were people at Fox who wanted nothing to do with this. They were forced to do it. Any advertiser who touches this will get blasted," a longtime sports TV executive was quoted as saying. "It's a weak product but it's a tainted product on top of that," he added.
Also Read: "Rory to LIV Golf?" Rory Mcllroy causes a stir on social media as he wants LIV Golfers to get OWGR ranking points and compete in Majors
Also Read: "Growing the game or the confusion?": Twitter left puzzled with LIV Golf's star-studded $50 million finale format