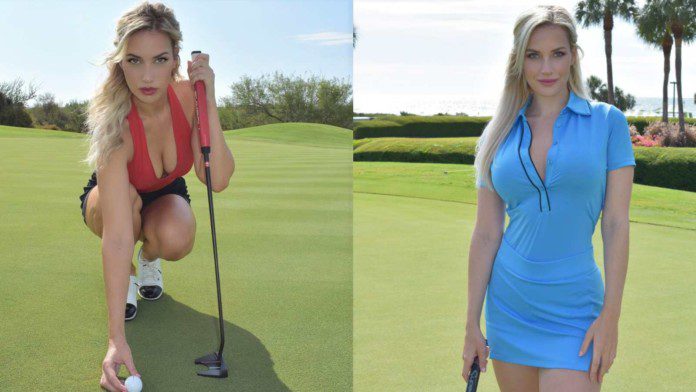 Former golfer Paige Spiranac has been repeatedly targetted and slammed on social media as a "porn star" and "stripper" over her bold photographs. The 28-year-old comes with a massive following of over three million followers on the popular photo and video sharing platform, Instagram.
The Colorado-born doesn't shy away from opening up on the type of negative reaction she has received for the images on the internet. During her recent appearance on the Stripe Show Podcast, Spiranac stated that "she doesn't mind being sexy". She said:
"As you can see, I don't mind being sexy. I love my body, and it's just a part of who I am. I think a lot of people were upset by that, especially in golf, because it is so conservative.
"And if you don't even wear a collar, people are like: 'She's a stripper! She's doing porn!' And I'm like: 'I'm wearing a f***ing turtleneck. What are you talking about?'
"Even in junior golf, I was always getting in trouble on the AJGA [American Junior Golf Association tour] because my skirts were too short."
Paige Spiranac's befitting replies to social media trolls 
Apart from social media, Paige has also been criticized for the way she dresses on the golf course and has been defending her looks time and again.
One such incident took place earlier this year when an Instagram user commented on her photograph, saying: "If you're playing it should be on PornHub".
However, Spiranac went on to blast the account with her hard-hitting reply. She wrote: "Wearing leggings to golf is not equivalent to doing porn."
The online abuse for the USA's athlete didn't end here she was last year labelled a 'whore' and even received death threats by baseball fans after jokingly commenting that no one likes the San Diego Padres.
Also Read | Simone Biles becomes the youngest recipient of BBC Sports Personality of the Year Lifetime Achievement Award