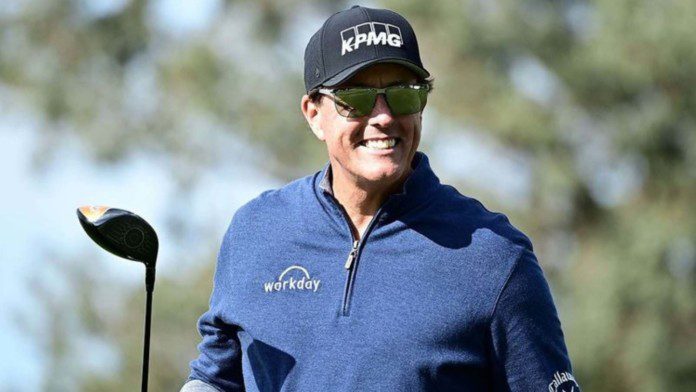 Phil Mickelson scripted history as he became the oldest golfer to win a major championship. At the age of 50, Mickelson stunned one and all as he won the 2021 PGA Championship. Ever since his historic victory, the California born has been in news and so has been his brand-new look.
Since the pandemic break, Phil Mickelson has started wearing sunglasses while playing and it is not a common sight in golf. Phil's new style has amused one and all and has left them wandering over the reason behind the move. The champ is not one for secrets and revealed the reason behind him wearing sunglasses on the golf course.
Why has Phil Mickelson started wearing sunglasses?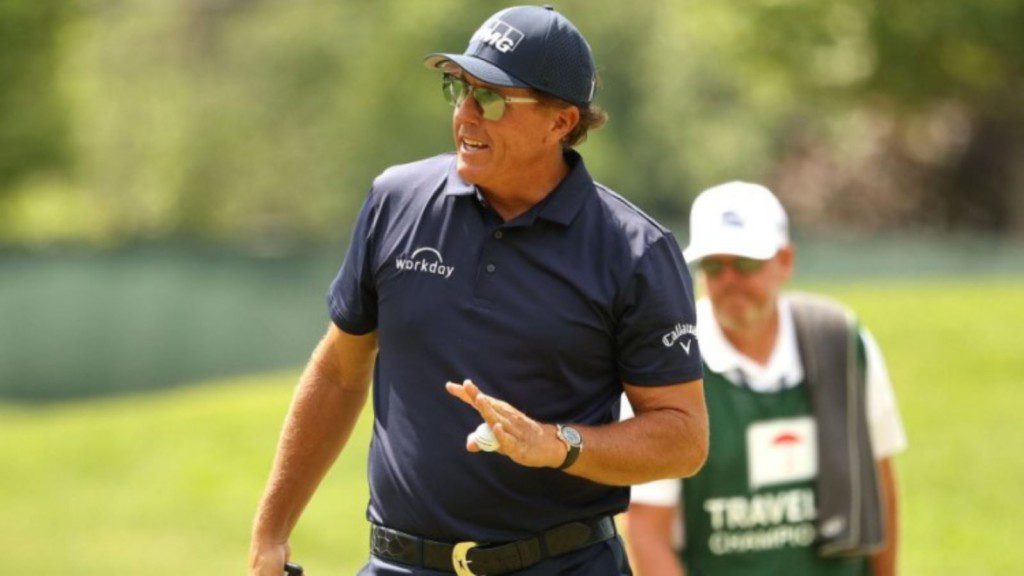 Phil Mickelson revealed that he underwent treatment during the pandemic which was supposed to kill the cancer cells on his face. The treatment led to his skin botching up and he started wearing sunglasses to protect the sensitive area around his eyes. Eventually, he likes the way it allowed his eyes to relax and continues wearing them while playing.
"Back during Covid break, I did this Carac cream, which is like skin cancer chemotherapy treatment on your face for like two weeks," Phil was quoted by the Golf. "You skin blotches up, and you kill these cancer cells that you can't see. And when I went outside, I had to wear some protection. So I wore these glasses to kind of protect the area around my eyes."
"They didn't move around on my face when I was swinging," he added. "I went out and played with them, and I thought, 'Oh, I'll give it a try.' So that's kind of where it started. And then my eyes were much more relaxed at the end of the day — they weren't squinting the whole time."
What brand of sunglasses does Phil Mickelson wear?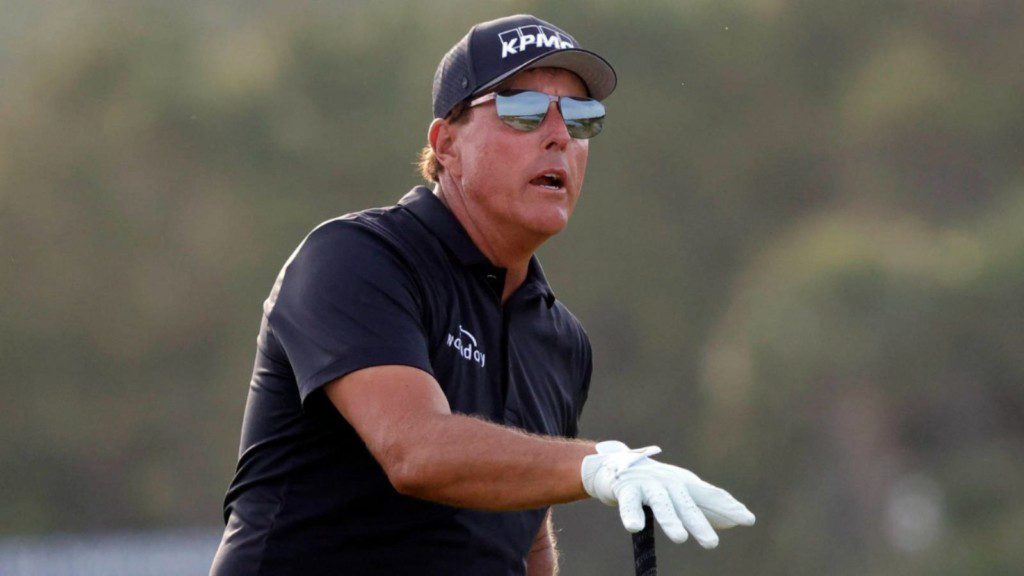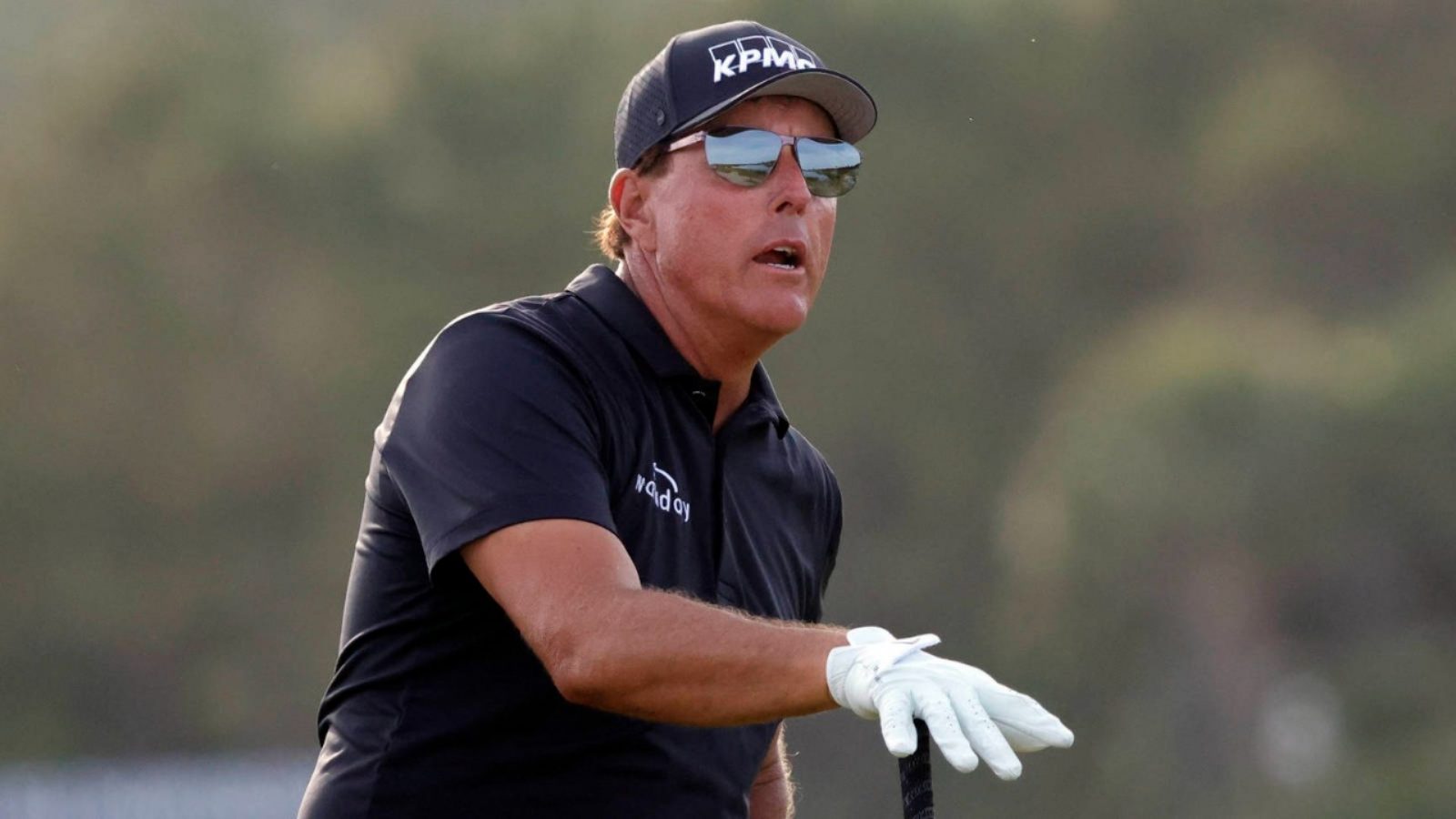 While the mystery behind Phil's new style statement was revealed, fans were still left wandering over their brand. While Callaway is Phil's sponsor, he doesn't sport their sunglasses. The brand of his glasses is a secret yet to be unearthed and Phil Mickelson likes to keep it under the wraps.
A few people have speculated that Phil uses Uswing Green Reader sunglasses. Uswing is a small Chinese company that sells sunglasses in China and Taiwan and their Green Reader sunglasses is specially designed for golf. It is said that the 50-year-old found them while playing in the Macau Open in 2019. However, Phil Mickelson has never revealed the brand anywhere.
Also Read | "Justin Thomas has become the little brother I never had" – Tiger Woods