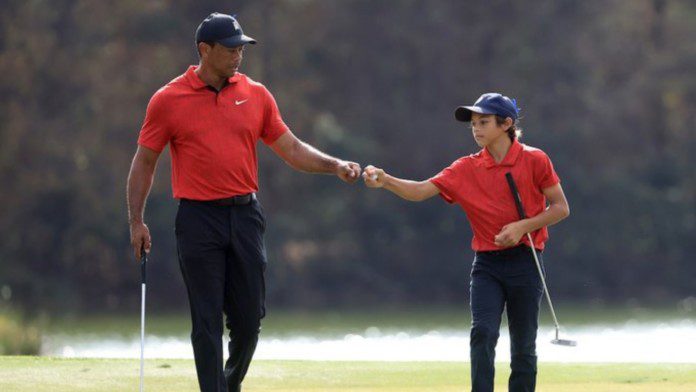 Legendary golfer Tiger Woods returned to action at the PNC Championship following the horrific car crash where he almost lost his leg. Woods entered that tournament with his son Charlie as he surprised one and all with his early comeback from the accident. It was the second Tiger and Charlie, Team Woods, featured at the PNC Championship.
The father sone duo played in the 2020 PNC Championship as well, which was Charlie's PGA debut. The 12-year-old featured in some junior tournaments this year as well, which Tiger occasionally attended. Interestingly, Tiger and Charlie have similar mannerisms while they play golf and it was a treat to watch the duo in action.
Tiger Woods and his son Charlie put up a great show in Florida but had to settle for the second spot. While the crowd was awestruck by Team Woods, Team Daly took home the title with a score of 117. The Woods fell short by only two strokes as Woods enjoyed his comeback with his son.
Tiger Woods and Charlie put up a show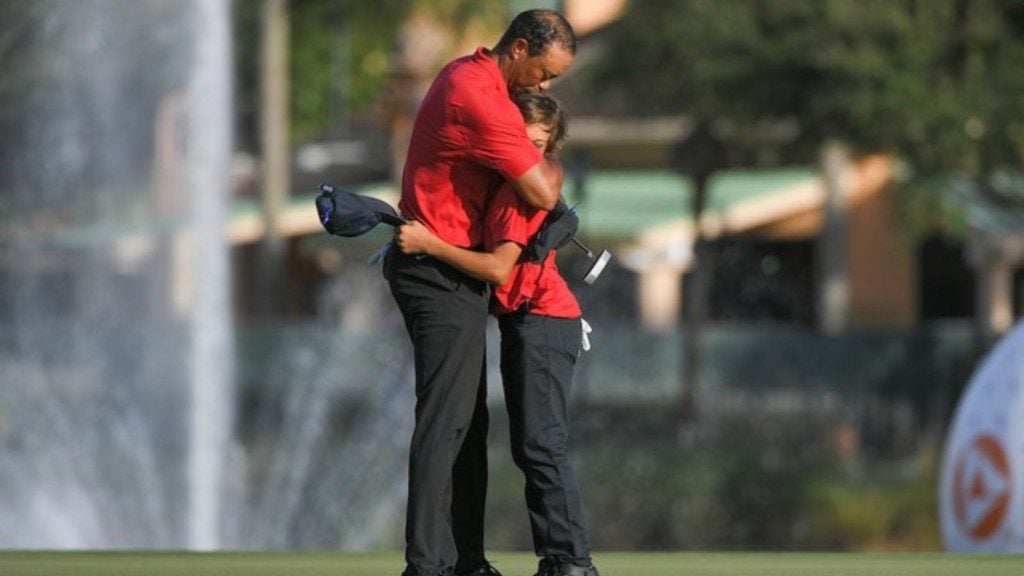 Tiger and Charlie dropped 11 straight birdies at the Ritz-Carlton Golf Club to briefly tie Team Daly for the lead. But it wasn't enough at the end of the day as John Daly and John Daly II went on to lift the title. Tiger Woods is glad to be back as he shared his journey back onto the course following a tough year.
"The competitive juices, they are never going to go away. This is my environment. This is what I've done my entire life," Tiger said afterwards. "I'm just so thankful to be able to have this opportunity to do it again. Earlier this year was not a very good start to the year, and it didn't look very good."
"But the last few weeks, to push as hard as we have the last seven months with taking no days off and just working our butts off each and every day, and to have this opportunity to be able to play with my son and to have these memories, for us, for both of us, our lifetime, it's worth all the pain."
On his path to recovery, Tiger Woods has undergone 11 surgeries and no one knows how many await him. The veteran boasts 82 career wins and 15 major championships. And is "enjoying" the challenge as he fights to be able to compete with the best in the business again one day.
"The challenge of it is, I enjoy the challenge of getting in there and trying to push it to the next level. I enjoy that part of it," Woods said earlier. "Maybe one day it'll be good enough where I can get out here and compete against the best players in the world."
Also Read: Youngest recipient of BBC Sports Personality of the Year