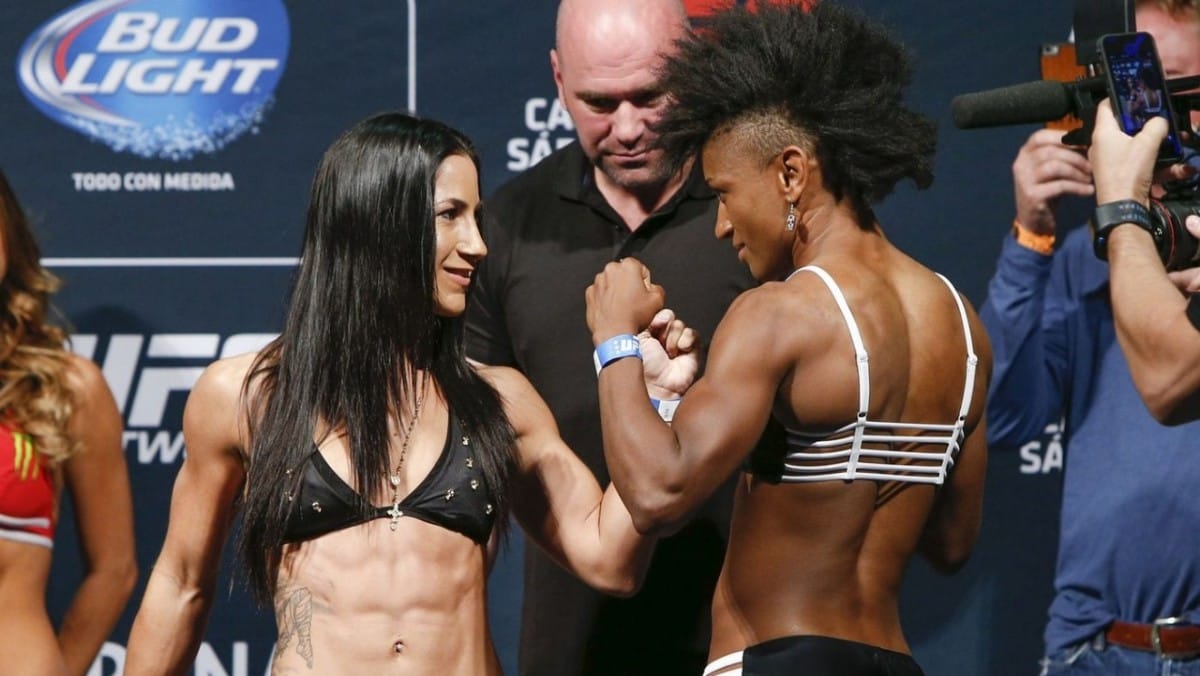 Looks like strawweight fighters Angela Hill and Tecia Torres won't be fighting once again. The two fighters were supposed to collide again two months ago, but the fight didn't happen as Hill tested positive for Covid-19. Torres didn't wait and fought Sam Hughes and won the fight by first-round stoppage.
Torres and Hill for scheduled to fight at UFC 256 in December, but Hil withdrew due to a positive COVID test. Tecia and Angela have previously fought each other way back in 2015 at UFC 188. That bout went in favor of Tecia Torres as she won by unanimous decision in the third round. Angela holds a record of 12-9-0 in the division and is coming off a defeat to Michelle Waterson. Tecia on the other hand has a victory to her name from the last bout against newbie Hughes.
Angela posted a tweet condemning her former rival Tecia for moving on and fighting Hughes. The fighter wrote, "Hey Tecia Torres, heard you'd rather sit out till October than fight me,". "You signed the contract for December, what changed? You got paid for beating a last minute newb?"
The fighter also wrote, "Good to know your still terrified of fighting me after all these years. Staying ready cause these bitches are scurd."
Tecia doesn't hold back and replies to Angela's criticism
Tecia had enough of Angela's criticism and decided to type out a reply with 7 points. Among the seven points, Tecia wrote, "Like you, I wish to fight someone ranked above me and advance my career." Tecia Torres is currently ranked #7 in the strawweight division and Angela is ranked #11.
In response to Tecia's "7 points" reply, Hill further accused Torres and went all out. "Instead of writing this essay, you could've signed the contract to fight me," Hill wrote. "You. beat me six years ago (pre-USADA), you sound scared, homie.", Hill wrote.
Also read Holly Holm and Julianna Pena to collide for UFC event on May 8