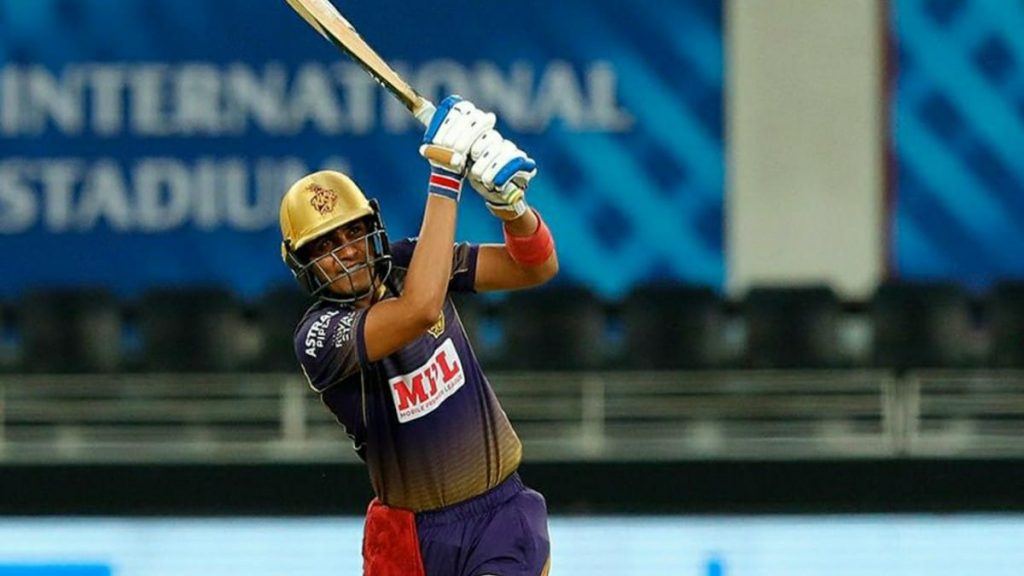 In yet another strange goof-up from the search engine Google, if one searches for the 21-year-old cricketer Shubman Gill's wife, Google's answer is cricketing legend Sachin Tendulkar's daughter Sara Tendulkar. Gill is currently one of the hottest prospects in Indian cricket for his stroke-making ability and consistency. The right-handed batter has produced a plethora of fluent innings in his career.
Gill has already represented India in ODIs but he is touted by many as the person who will lead Indian cricket forward by playing a crucial role in all three formats of the game for his country in the future. He is currently with the Kolkata Knight Riders in the Indian Premier League for whom he opens the batting and has been scoring runs consistently.
Why does Google show Sara as Gill's wife?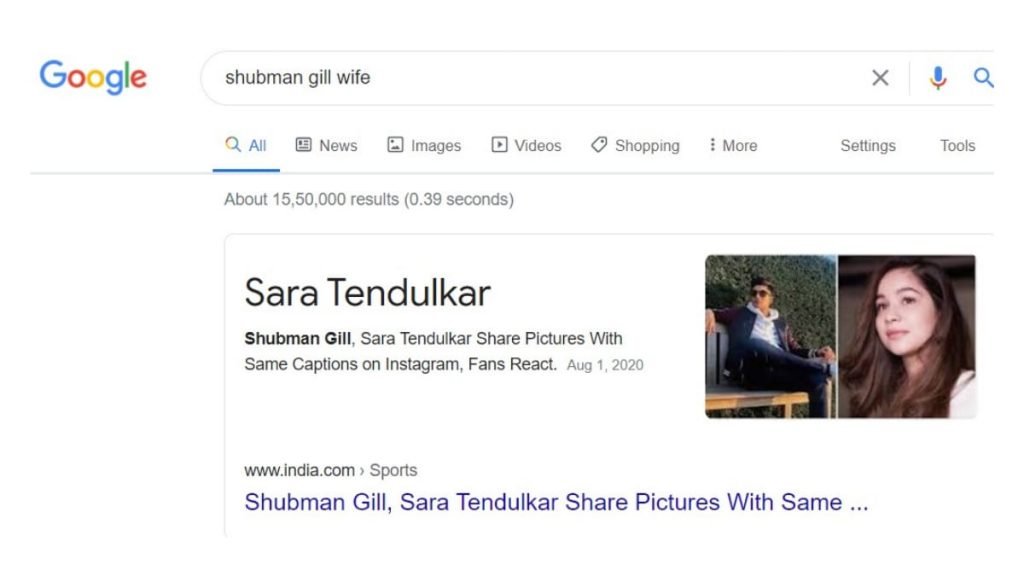 If one googles 'Shubman Gill wife', the first result is 'Sara Tendulkar'. Despite the strangeness of the result, there is some relation between the two. There have been rumors of the two dating ever since they started posting pictures on Instagram with the same caption. Further, in this year's IPL, Sara shared a video of Gill fielding and captioned it with a heart on her Instagram story.
These rumors are the reason why Google's algorithm picks Sara Tendulkar as Gill's wife. The goof-up has to do with the website that has falsely stated the same. But since, Google knows the website as a popular one according to its algorithm, it returns its results first.
Also Read: Why does Google show Anushka Sharma as Rashid Khan's wife?