Former Indian national team defender believes in giving necessary playing time to young defenders. Gouramangi Singh believes that before hyping up young Indian players , they should get necessary experience in their respective position. He praised Indian Regulars like Sandesh Jhingan and Adil Khan as defenders for team India.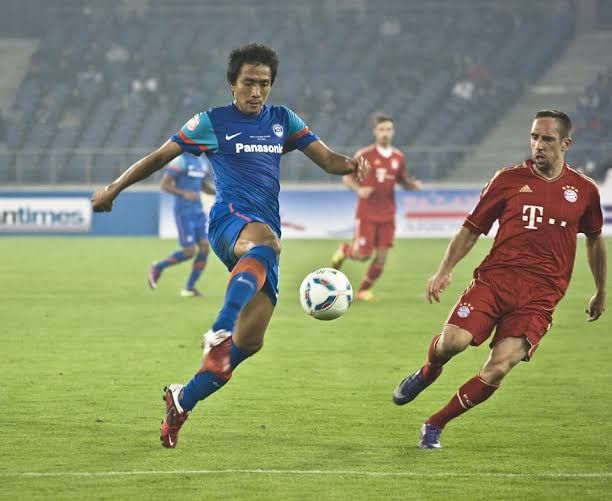 Player Grooming
The former defender feels experience will help bringing in consistency. It is evident that matches help in confidence building. A lot of players get to explore themselves and discover their true potential when given adequate playing time.
In an interview Gouramangi said "I like Sandesh Jhingan. He was there when I was with the national team. I think he is doing very well. Among the youngsters, I am talking about Narender Gahlot. I don't know how many games he was involved in. But We need to give these boys more time. They will need at least 20-30 games a season in your bag to be considered as "arrived"
Life as a Footballer
The Veteran defender added "Time flies. Playing football is the best job. Training every morning and waiting for the weekend game is the best feeling. The sooner they realise this, the better. And they need to take care of themselves, stay away from injuries, enjoy the game and improve every day. We have the likes of Adil only for a few more years and then we will need more names to come up. Hopefully we get to see more new talent coming up in the I-League and the ISL in the new season".
He later added "The Covid-19 situation has affected KAGO like it has affected every walks of life. In the last few months, there has been no training. It would be stupid for us to do anything now. Last year they started the Manipur Youth League – a tournament with eight teams playing in the home-away format. The teams get to play 14 matches, but they were unable to complete it because of the Covid-19 situation. We are hoping that the situation is normal soon and they get to play. There are talks that by October they can resume the new league again. For them the U13, U15 and Youth League is very important because they will get some game-time,".
Also Read : Real Kashmir FC co-owner Shamim Meraj stepped down from the club