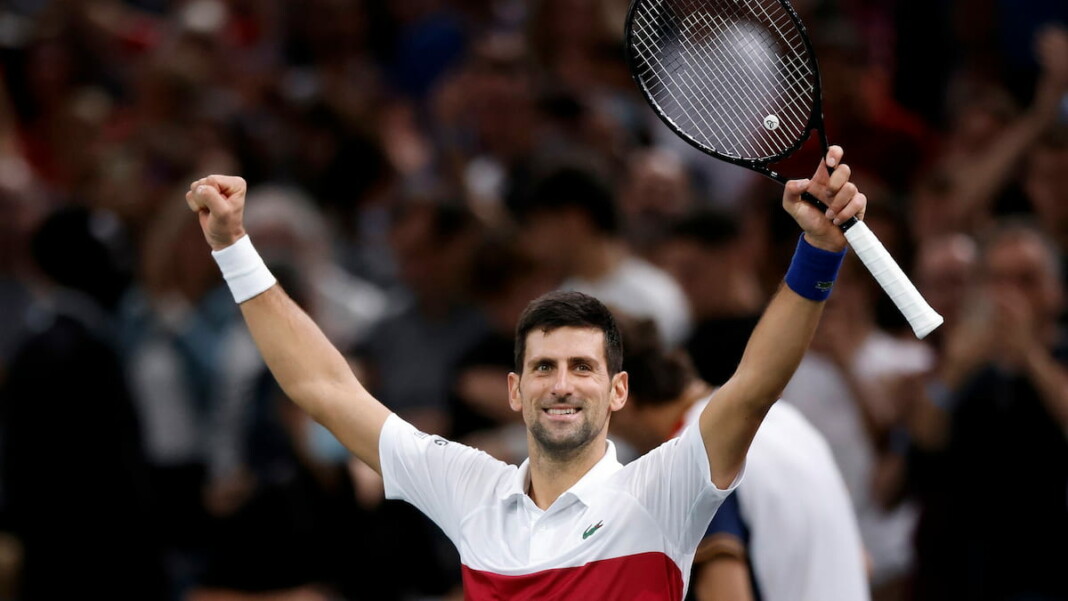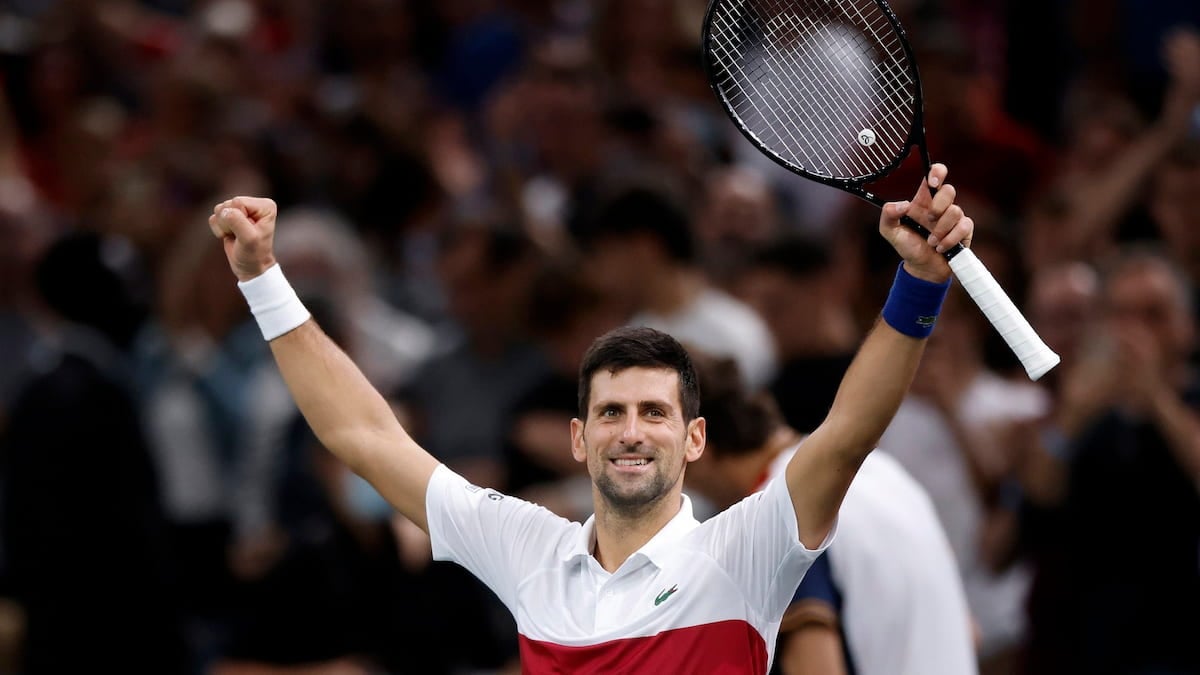 Serbian maestro, Novak Djokovic was tied up against Polish youngster, Hubert Hurkacz for a spot in the finals of the 2021 Paris Masters on Saturday which the Serb won in three sets.
Hubert won the opening set against Djokovic but was bageled in the second set. Things weren't looking good for the Polish going into the deciding set. However, he again made a terrific comeback and stretched Djokovic to the tie-breaker, but the Serbian was just too good to get past.
Amidst the semi-final match between the players, a photographer by the name of Corinne Dubrueil captured an absolutely breathtaking picture of the World No.1 in a gravity defying moment in action.
The picture was frozen in time at the exact moment when Djokovic gave a backhand return to one of Hubert's big serves.
Although Hubert lost the hard-fought semifinal, he was able to seal his place in the 2021 Nitto ATP Finals. Highly impressed by Hubert's performances, Djokovic congratulated him for putting up a fierce fight against him.
Here are some twitter reactions to the incredible picture of the GOAT –
Djokovic clinches year-end No.1 ranking for a record-breaking seventh time!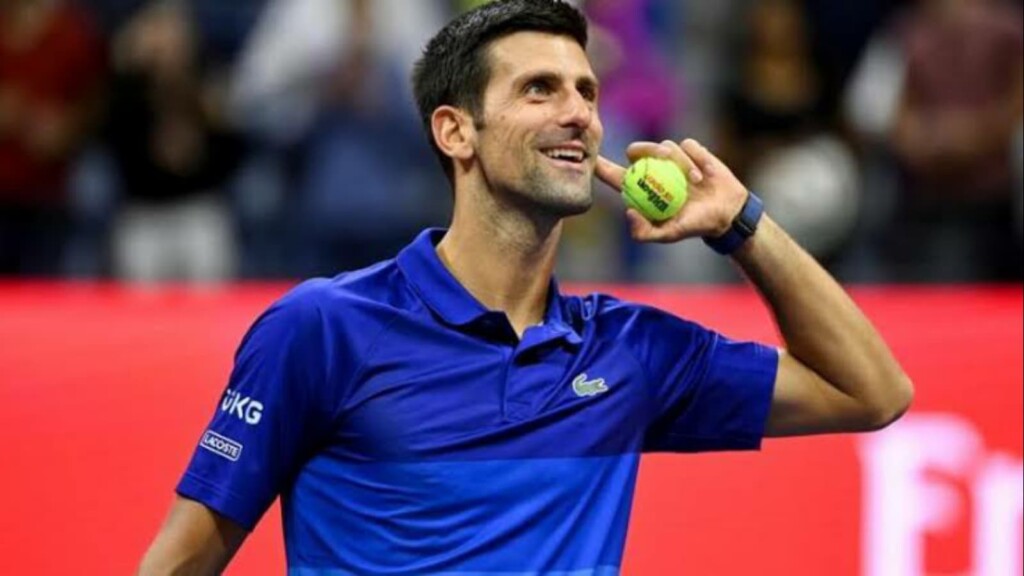 It's a Serbian masterclass yet again by the man himself, Novak Djokovic who has gone onto clinch the year-end No. 1 rank in the ATP Rankings for a record-shattering seventh time surpassing Pete Sampras. Djokovic was highly grateful and blessed about this moment which has taken years of dedication and self-belief.
Djokovic became the World No.1 for the first time in 2011, after winning his maiden Wimbledon by beating rival, Rafael Nadal in the finals. Since then, the World No.1 has finished the year as the best player in 2012, 2014, 2015, 2018, 2020, and 2021.
As soon as Djokovic achieved this milestone, his fans showered Twitter and other social media platforms with congratulatory messages. Many even opined that the long-running debate about who is the greatest in the whole world is settled as what Novak has achieved is something no one else has or probably will.
Also Read: Settling GOAT debate? Novak Djokovic surpass Pete Sampras, creates record for year-end ATP rankings