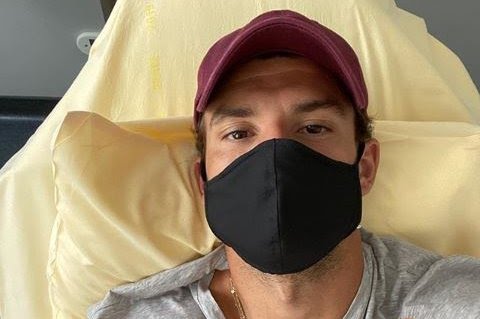 The 29 years old, Grigor Dimitrov, Bulgarian star withdraws from the tournament as he tested positive for the novel Coronavirus. The final Adria in Zadar (Croatia), June 22 suspended after Grigor testing positive.
"I want to reach out and let my fans and friends know that I tested positive back in Monaco for COVID-19" – Grigor tweeted.
He then added by saying, everyone in contact with him during the past days should get themselves tested and take the necessary precautions. He publicly apologised to everyone whom he may have caused any harm. "I am back home now and recovering. Thanks for your support and please stay safe and healthy" he informed.
Also Read: Stunned to see Novak Djokovic in a night club: Nicolas Kiefer
Despite being asymptomatic, the people who have been around Dimitrov will be testing for COVID-19.
The Adria Tour is being supported by the Novak Djokovic Foundation. The first opening round was in Belgrade,Serbia on June 13-14 and the second one was in Zadar,Croatia June 20-21.
The tour features the participation of the No 1 star Novak Djokovic, Australian Dominic Theim, Bulgarian Champ Grigor Dimitrov and Croatian duo Borna Coric and Marin Cilic.
Also Read: Stan Collymore: 'Klopp over Guardiola'
Djokovic, Andrey Rublev and other stars agreed to be a part of the exhibition matches but the tour remains suspended till 31 July.
SOURCE – ANI