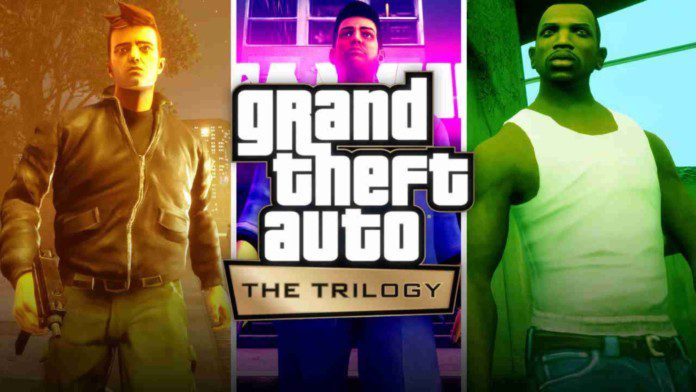 The release of Grand Theft Auto: The Trilogy – Definitive Edition proved to be so maligned that Rockstar Games is now offering PC owners a free copy of one of its other games as a make-good.
You have until January 5, 2022, to claim one of the above games if you already own the GTA Trilogy Remaster on PC. You can redeem the offer here on the Rockstar Games shop, or accept an alternate offer of a Great White Shark card in GTA Online or 55 Gold Bars in Red Dead Online.
There are some reports that that Rockstar is giving PC owners of the GTA trilogy remaster one of the following games for free:
Grand Theft Auto 5: Premium Edition
Grand Theft Auto IV: Complete Edition
Max Payne 3
LA Noire
Bully: Scholarship Edition
GTA Trilogy update:
Grand Theft Auto: The Trilogy – Definitive Edition was critically panned thanks to numerous (and egregious) bugs, technical issues, and artistic direction choices. In our review, writer Tristan Ogilvie noted that Vice City's Tommy Vercetti warped into a walking Rorschach painting thanks to one bug and that the collection as a whole "cuts more corners than a Yakuza Stinger in a Liberty City street race."
Also Read: GTA Online's New DLC Confirms Michael Is Still Alive After GTA 5 Story
Rockstar has been working on addressing the complaints around the remastered trilogy since it was released in early November. The physical edition for consoles has been delayed, and the original versions of the games, which were delisted before the remaster's release, are set to be relisted on PC. Rockstar similarly gifted PC owners the classic versions of the trilogy as another make-good.
The first major update for the remastered trilogy was released on November 20, and addressed major issues with in-game rain effects, "holes in the map," and "issues with character models in cutscenes." About a week after release, Rockstar said in a blog post that "the updated versions of these classic games did not launch in a state that meets our own standards of quality, or the standards our fans have come to expect."
Also Read: Dr. Dre reveals snippet of Collab with Eminem in GTA Online, gets GTA fans excited