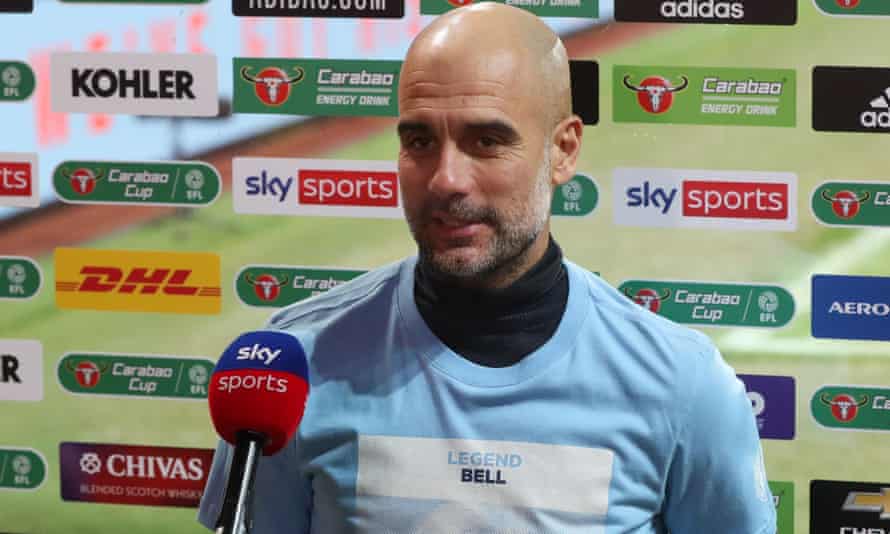 Pep Guardiola's Manchester City defeated city rivals United 2-0 in the Carabao Cup semifinals, to reach 4 consecutive Cup finals. The manager dedicated the win to former City Legend Colin Bell, who died on Tuesday aged 74.
2nd half goals from John Stones and Fernandinho gave City a comfortable victory. The Manchester City players lined up in Colin Bell shirts before the match to pay tribute to the City icon. They walked out retro shirts having Colin Bell's No.8 on the back.
Guardiola reserved special praise for Stones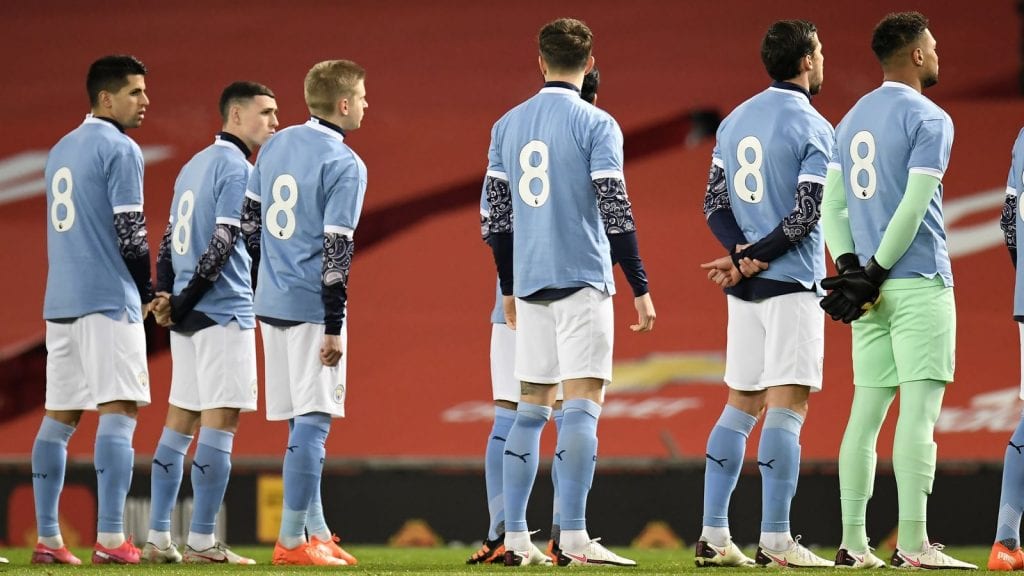 "It's an honour to dedicate this victory to Colin Bell and his family," said City's manager. He was wearing a "Legend Bell" T-shirt in tribute to the former England midfielder as he celebrated leading his team into a fourth successive League Cup final.
"He helped to build something special for this club. It's an incredible victory for us to beat United away and it was for him, absolutely. When Colin Bell has a stand at the Etihad, when his name is the King [of the Kippax], it's because he was something special."
"It's not the Champions League but four times in a row to reach the final – I'm so impressed," remarked Guardiola. Guardiola had special praise for defender Stones, who scored a goal and was solid in defence on the night.
"All credit to him," said City's manager. "Unfortunately he struggled longer than we expected and he expected but his comeback is absolutely down to him. Hopefully he can continue in this way."
"He made another outstanding performance. But the most important thing he has been able to do – something he has struggled with the past three or four years – is play four, five, six games in a row. This is so important."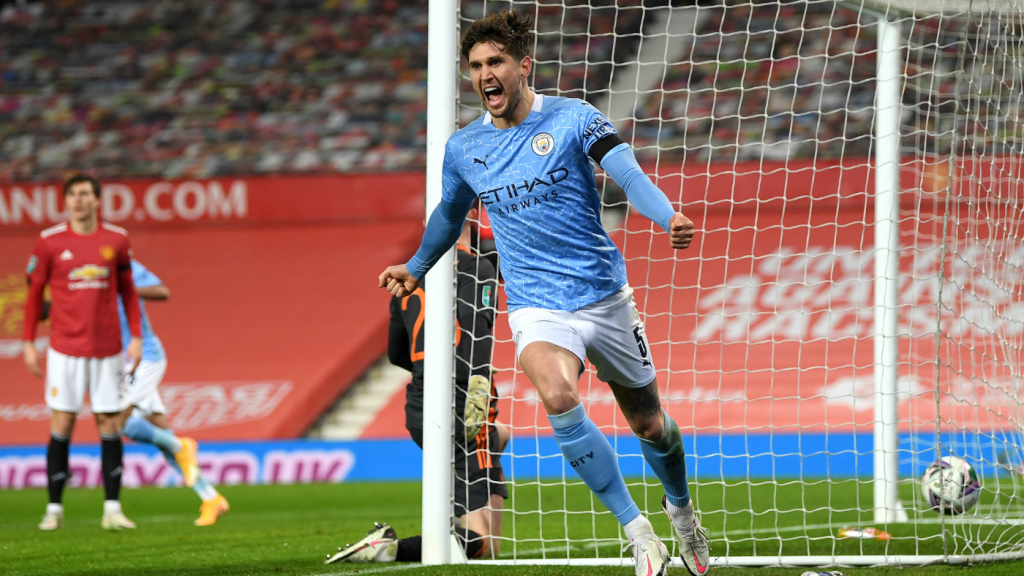 City will now play Tottenham Hotspur on 25th April in Wembley in the Carabao Cup finals. They are the current holders of the EFL cup, having won it for the last 3 seasons.
Also Read :Atletico Madrid knocked out of Copa Del Rey by 3rd division team, Cornella