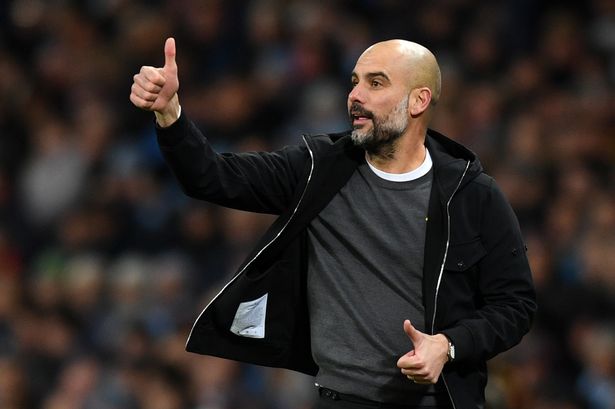 Manchester City manager Pep Guardiola feels that the club needs to learn from their previous exits in Champions League. Manchester City are currently aiming to win the UEFA Champions League trophy. They have a 2-1 lead over Real Madrid and will meet the Los Blancos in the second leg next month.
In an interview Pep Guardiola said, "What I want is to do a good game. It's absolutely a final. For us, for Madrid, it's a final.The plan will be to avoid making mistakes and to play a football game like we [can].I think what happened in the past is not going to make you play better. What happened in the past is the past. Sometimes it is what it is. Accept it. It's life. It's not perfect, it doesn't work perfect for all of us, in our private lives, in our professional lives either.
"The motivation is to go through, to prove to ourselves we can do a good game and beat Real Madrid. That is the only thing you are able to do. What happened in the past will not give you an advantage or something special for the future, for the game against Real Madrid. It's only if we play a good game in all departments, with all the issues we have to work on in these two weeks, that is going to give the opportunity to win the game and go through later added Pep Guadiola.
Manchester City have had a terrible run in the FA CUP and English Premier League. On being asked about his players attitude Pep replied, "If they don't have it, we will have a problem. We will not go through. This game is about the desire. It's Real Madrid. We know the quality they have in all departments. The players know the European leagues, they know. They were sitting there watching the last finals of the Champions League when Madrid was there. They know it. It's not necessary to tell them something special".
"We are going to talk a little bit about what we are going to do in this game. It's nothing special from what we've done this season. The tactics are not going to win this game, the tactics or something special. It's the energy that we have inside all of us, the club, all of us. That will give us more opportunity to go through – nothing more than this. I think with this kind of game, the special games, you know the desire of every single player to try to win," later added Pep Guardiola.
Manchester City squad seems focused on their next mission. The Cityzens are eager to add European glory to their history.
Also Read : Genoa 0-3 Inter Milan: Inter Milan climb up to 2nd place on Serie A table