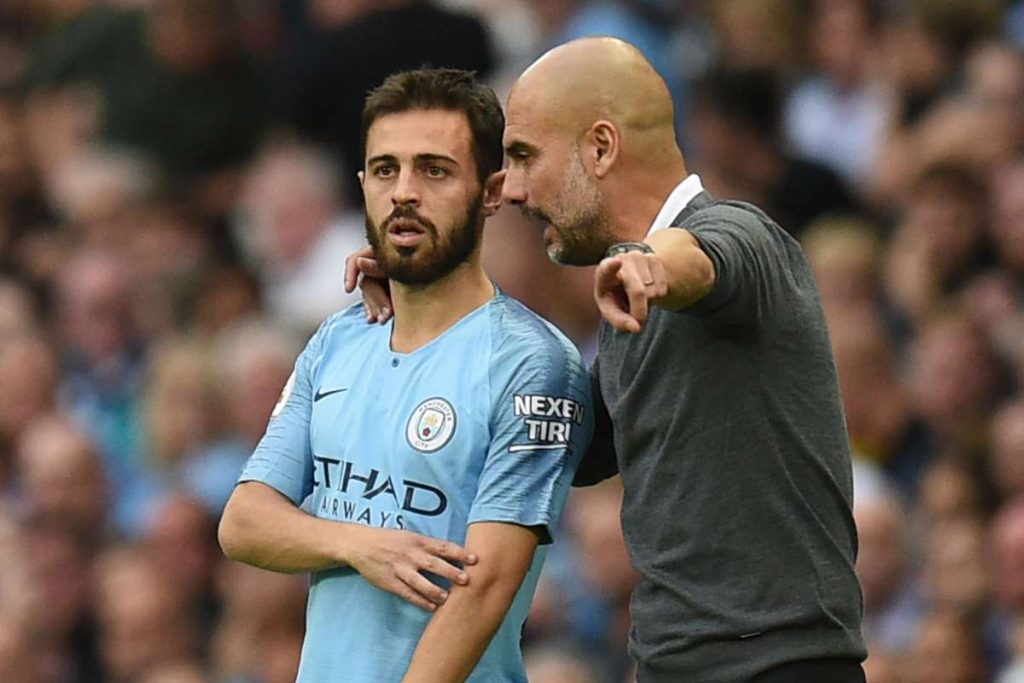 Pep Guardiola inspired mastery of Spanish football would be crucial to keeping Manchester City game against Real Madrid in the second leg of their round-of-16 clash in the Champions League – says Bernardo Silva.
In the first leg of Round of 16, City beat Real Madrid for the first time in their history in a 2-1 triumph. Pep Guardiola's side are ready to host Los Blanco's at the Etihad Stadium for the second leg of Round of 16.
Guardiola managed the arch rivals of Madrid, Barcelona from 2008-2012. Silva is optimistic that the expertise of the former Catalan manager will enable City to beat the 13 times UCL Champions.
"There's nobody like him to help us against a Spanish team, especially one he knows so well," he told Marca. "Having him as our coach and playing against Real Madrid is a good thing. He has always been a coach who knows how to play against Real Madrid the best."
Madrid is heading into the game at the Etihad Stadium after winning a first championship in La Liga since 2017. Silva keeping Madrid's form since the restart in mind says that City would have to be at its utmost to proceed to the quarter-finals.
Bernardo Silva on facing Real Madrid in the round-of-16 at UCL:
"Since the restart Real Madrid have won almost all their games and, as a result, are the La Liga champions. This will only spur them on and they will be fully prepared for this game." – he added.
"We have to be in very good shape ourselves and play really well because, if not, we won't go through. We know that we're coming up against a big team. Players (City) need to show all our qualities in order beat them."
Pep Guardiola's side lost out on a semi-final spot in the Champions League last season. Silva claims it as a disappointment that the team has been working to fix throughout this competition.
"I think that the Champions League is a very complicated competition. But this year we have already done one thing against Real Madrid that didn't happen against Tottenham, which is scoring away goals." – he said.
"We know that we are playing against a massive club, one of the best in the world, but we are going to try and I believe that we also have a strong team that is capable of winning again."
"Scoring two goals away at Real Madrid was so important. I believe that that was one of the big lessons about the match against Tottenham.
"Also, you must manage the game better when you have an advantage in a knockout game, as these little details can count for everything.
"Therefore, we are going to try to better what we have achieved in the previous two years in the Champions League.
"Neither (UCL) me nor the club has won before and we really want to do that this year." – he concluded.
Also read: The 2019-20 Premier League Team of the Season