Free Fire has a host of content creators that make fun and engaging content for their audience. India too, has a plethora of content creators for Free Fire. Sujan Mistri, aka Gyan Sujan, is a rather popular Free Fire content creator from India. He is known for his gameplay videos, that he uploads on YouTube. In this article we take a look at Gyan Sujan in Free Fire and his Free Fire Stats, real name, K/D and more.
Gyan Sujan: Free Fire ID and stats
His Free Fire ID is 70393167. Likewise his IGN is _GyanSujan_. he also has a secondary Free Fire ID called GyanSujanYT.
Lifetime stats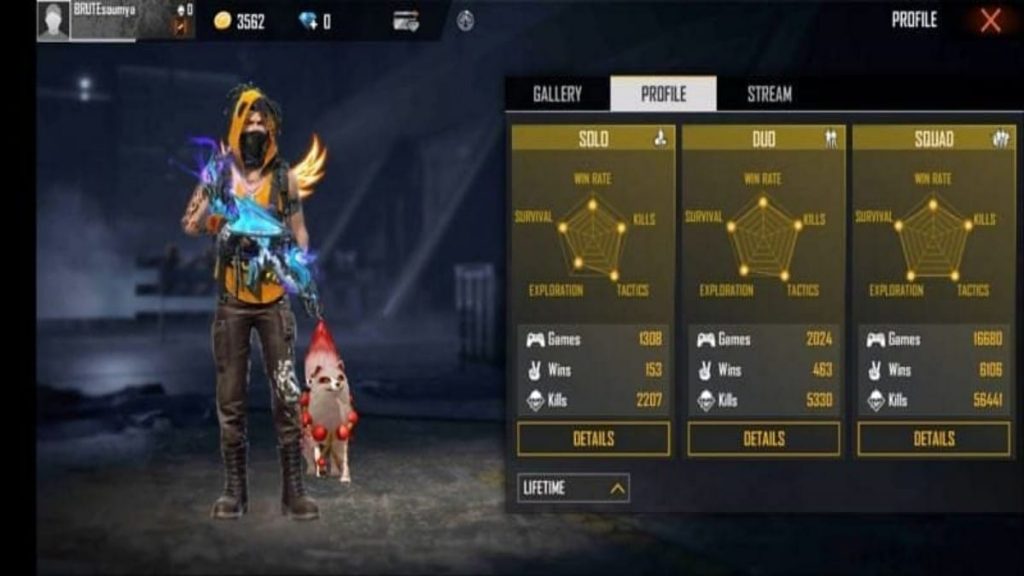 In total Gyan has played a whooping 16680 games and won 6106 of them. Therefore his win rate is a solid 36.60%. He has secured 56441 kills and has a K/D ratio of 5.34.
In lifetime duo matches he has played 2024 matches and has 463 victories. Likewise his win rate translates to a 22.87%. He also has 5330 frags and a K/D ratio of 3.41.
In solo mode he has played 1308 matches and remained undefeated in 153 of them. Thus his win rate is 11.6%. He also has 2207 kills with a K/D ratio of 1.91.
Ranked stats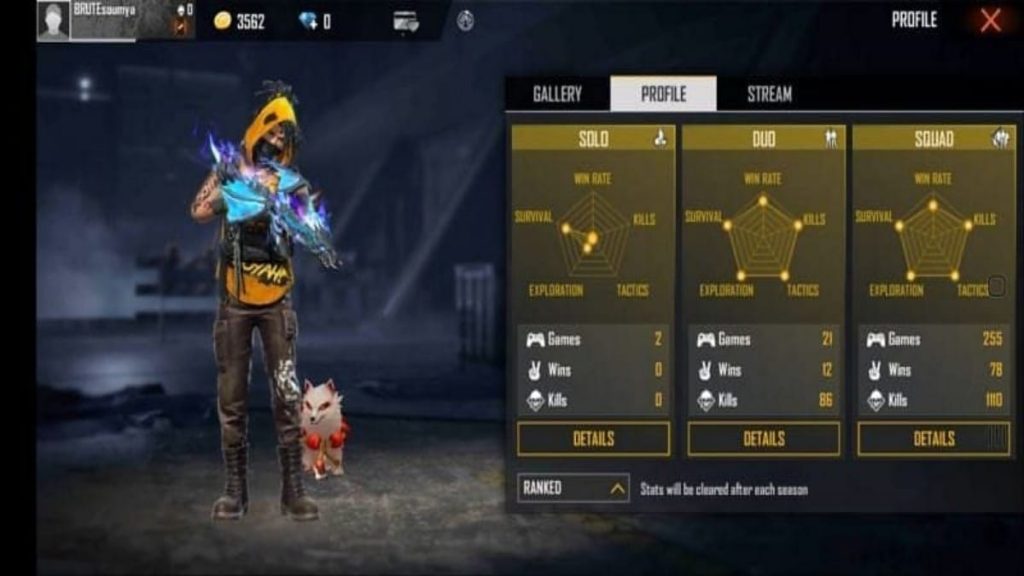 In the current ranked season he has played a total of 255 squad games. Moreover he has won 78 of them and has a win rate of 30.58%. Likewise he has 1110 kills with a K/D ratio of 6.27.
Moreover he has participated in 21 duo matches and won 12 of them. This makes his win rate 57.14%. HE has 86 frags with a K/D ratio of 9.56.
Gyan Sujan: YouTube Channel
He had started his YouTube journey back in 2017. His channel is called Gyan Gaming and he uploads engaging content regularly. Moreover he has a massive subscriber count of 6.63 million subscribers. Likewise his total view count exceeds over 691 million views.
Click here to visit his channel.
His Social Media accounts
Facebook: Click here.
Instagram: Click here.
(Note: The stats in this article were recorded at the time of writing. However they are subject to change as the content creator plays more games or gains subscribers.)
Also read: Gyan Sujan vs B2K : Garena Free Fire Stats Comparison