Chellsie Memmel, the technical head for U.S. women's gymnastics, was part of a new, three-person leadership group at the top of a program that has long been a force in the sport. She was quite pleased with what she witnessed at her first home tournament. "I see a lot of good things and I think we are in a good place," Memmel made this statement following the U.S. Classic competition in Salt Lake City last month. "We can keep working and moving forward and be where we want to be, especially for worlds."
The U.S. hopes to become the first women's team to win six straight World Championships later this year after winning gold in 2011, 2014, 2015, 2018, and 2019. However, it doesn't mean she doesn't see room for development. Memmel, a 2008 Olympic silver medalist and the 2005 world all-around champion, was utterly fixated on enhancing one particular event.
"Beam is a little rough," she admitted. "It's been a little rough actually at the first Classic, Pan Ams, here, so we definitely have work to do on the beam". Memmel, a gymnast renowned for her dependability under duress, believes the U.S. team just needs some little adjustments.
"I just think we need to have more numbers, more attention to detail. I think a little bit of that is lacking, just that attention to the finishes," she said. "It's going to happen in the gyms. We only see them at national team training camps so often for four days. But if we can set that expectation there, and then, they can bring it home with them, I think that'll be good." Memmel said.
Also Read: "Didn't want to do gymnastics" – Sunisa Lee describes battle with impostor syndrome after Tokyo 2020 gold
Chellsie Memmel is an internationally regarded judge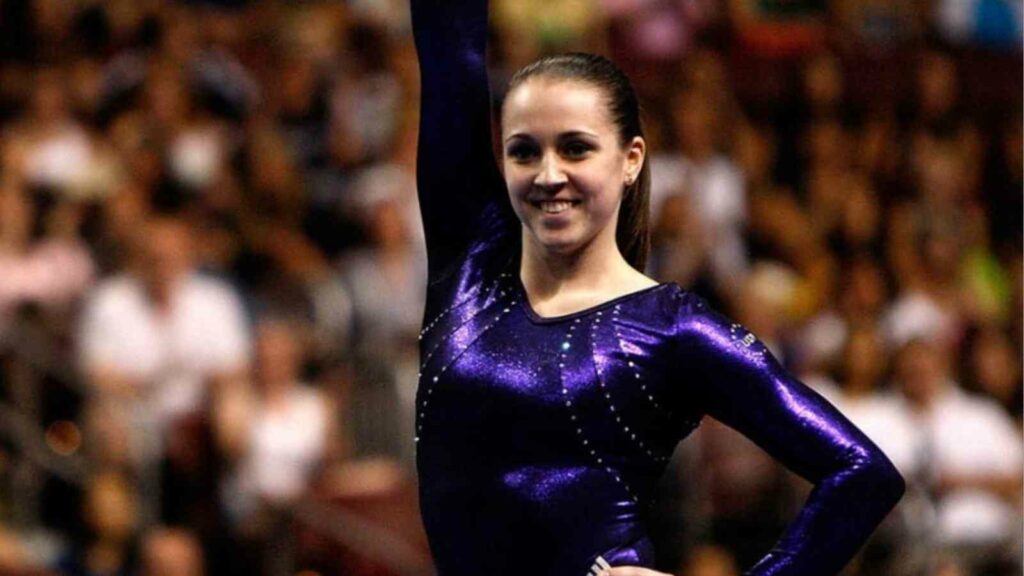 Memmel, an internationally regarded judge since 2013, also emphasizes the artistry deductions that appeared to surprise the American squad in the Tokyo 2020 Olympic Games in 2021. "I know a lot of the coaches do read the code, but I still would like to go through the code and show them the checklist that is in the back of what the judges go off of after every routine," she said. "We have a completely separate sheet that it is written out and you make a check if they if they meet the artistry requirements or they don't".
"Do they have good posture? Do they have an extension? Is their footwork good?" Memmel continued. "So, it's not just like we're kind of guessing, we can see it in black and white and we can take that deduction if they met that expectation or not."
Memmel will have another opportunity to witness the team in the U.S. championships in Tampa, Florida, which are scheduled to take place the following week. There, Jade Carey, the current Olympic floor champion, and Jordan Chiles, who won the silver medal for the Olympic team, will compete.
Also Read: "Whose beating us? Chinese? Japanese?" Michael Jordan publicly boasted about American domination in international stage
Also Read| "She's the GOAT of gymnastics" – Sunisa Lee talks about her relationship with Simone Biles
Do follow us on Google News | Facebook | Instagram | Twitter