Simone Arianne Biles is an artistic gymnast born on Mach 14, 1997, in Ohio, United States. She is regarded as America's most decorated gymnast and, overall, the third-most decorated gymnast globally with a combined total of 30 Olympic and World Championship medals.
The 24-years-old is a five-time World all-around champion, five-time World floor exercise champion, three time balance beam champion, two-time World vault champion and she is also the member of the Gold medal winning team at the 2014, 2015, 2018 and 2019 World Artistic Gymnastics Championship.
Let us have a look at her journey from Ohio to Rio 2016 Olympics:
Road to becoming a gymnast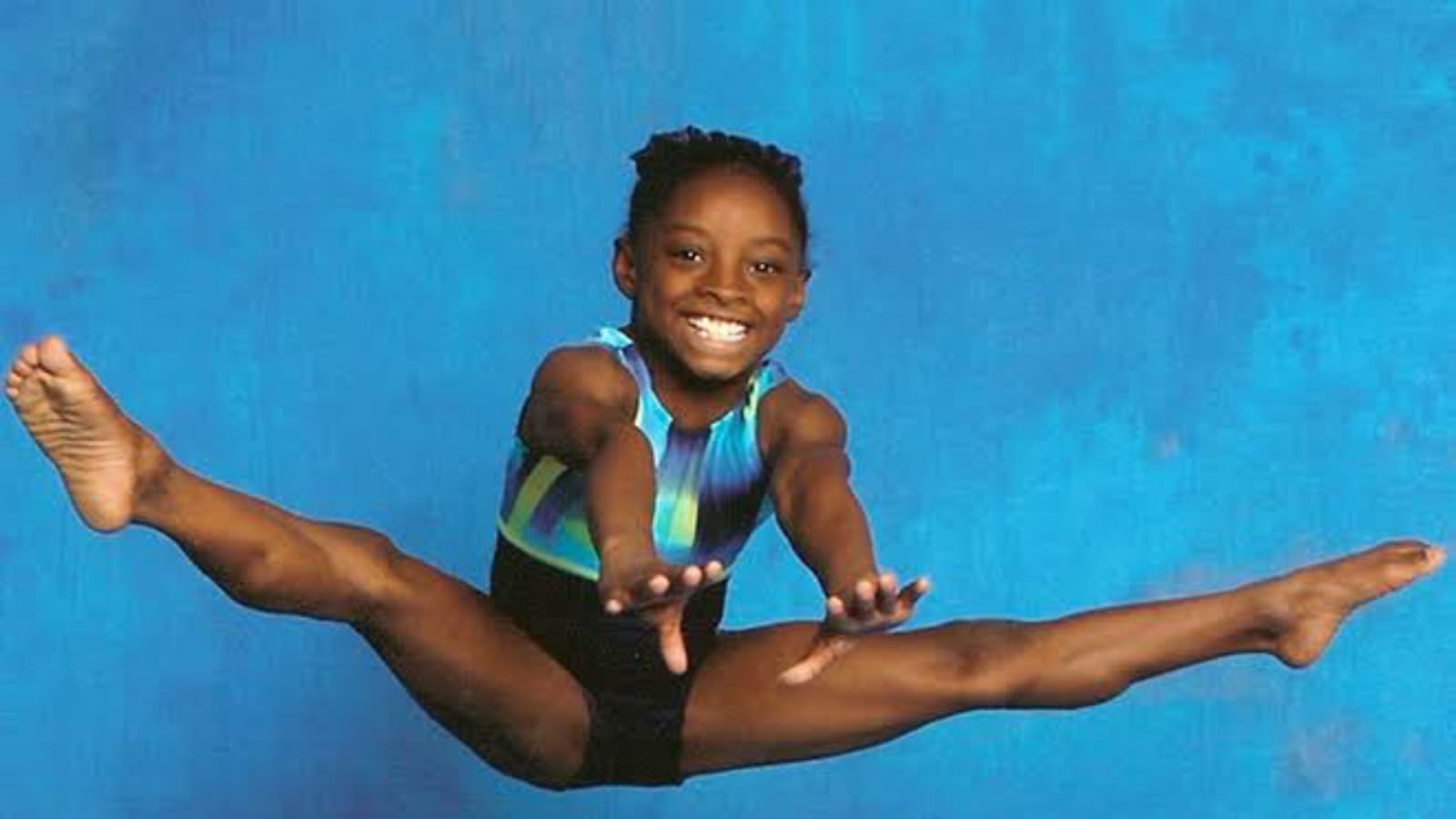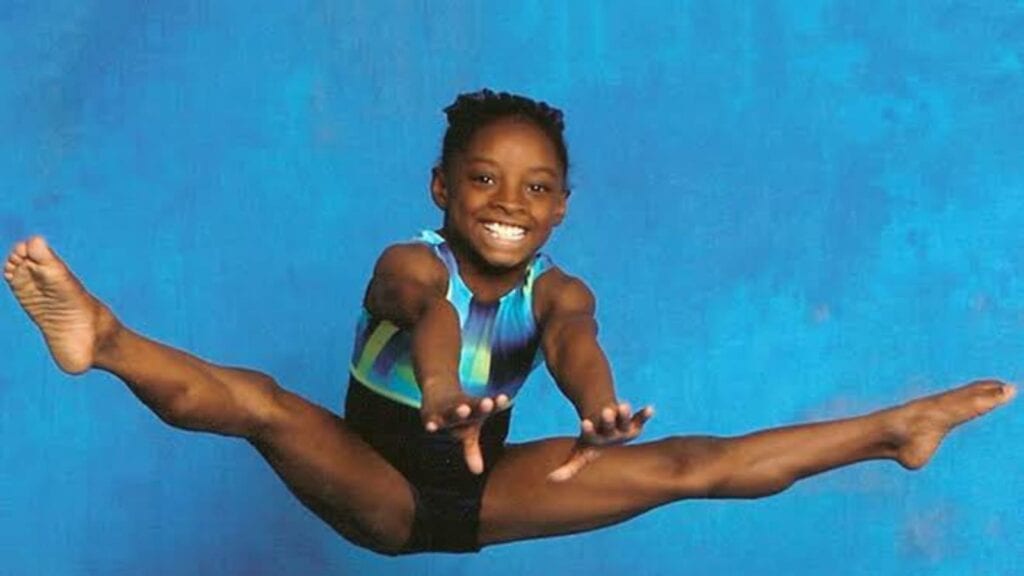 Simone Biles and her three siblings grew up in foster care as their mother could not take care of them. In 2003, their grandfather Ron Biles living in Texas, Houston, decided to adopt only two kids, one of them being Simon Biles. Little girl's interest in gymnastics developed when she was taken to Bannon's gymnastics as part of the day-care field trip.
At the age of 9, she had ADHD (attention deficit hyperactive disorder), which is nothing but a person who would be so active and might not be able to sit in one place. Experts believe this might be the reason for her being one of the greatest gymnasts.
Initial days
The gymnast started her career in Bannon's gymnastics and trained there for 11 years under coach Aimee Boorman. At the tender age of 13, she won Gold in the Women's Junior Olympic National Championship. After that, she made an appearance in the US National championship, where she finished third overall and ended up being called to the US Junior national team.
Simone Biles Road to debut Olympics
She made her senior debut in 2013 at the American Cup after 2012 Olympic Champion Kyla Ross withdrew from the competition. In 2013, she had some poor performances, which ended up her consulting Psychologist, but after that, there was no turning back. At the age of 16, she became the first African American to win the World all-around title at World Artistic Gymnastic Championship 2013
Golden girl of Rio Olympics 2016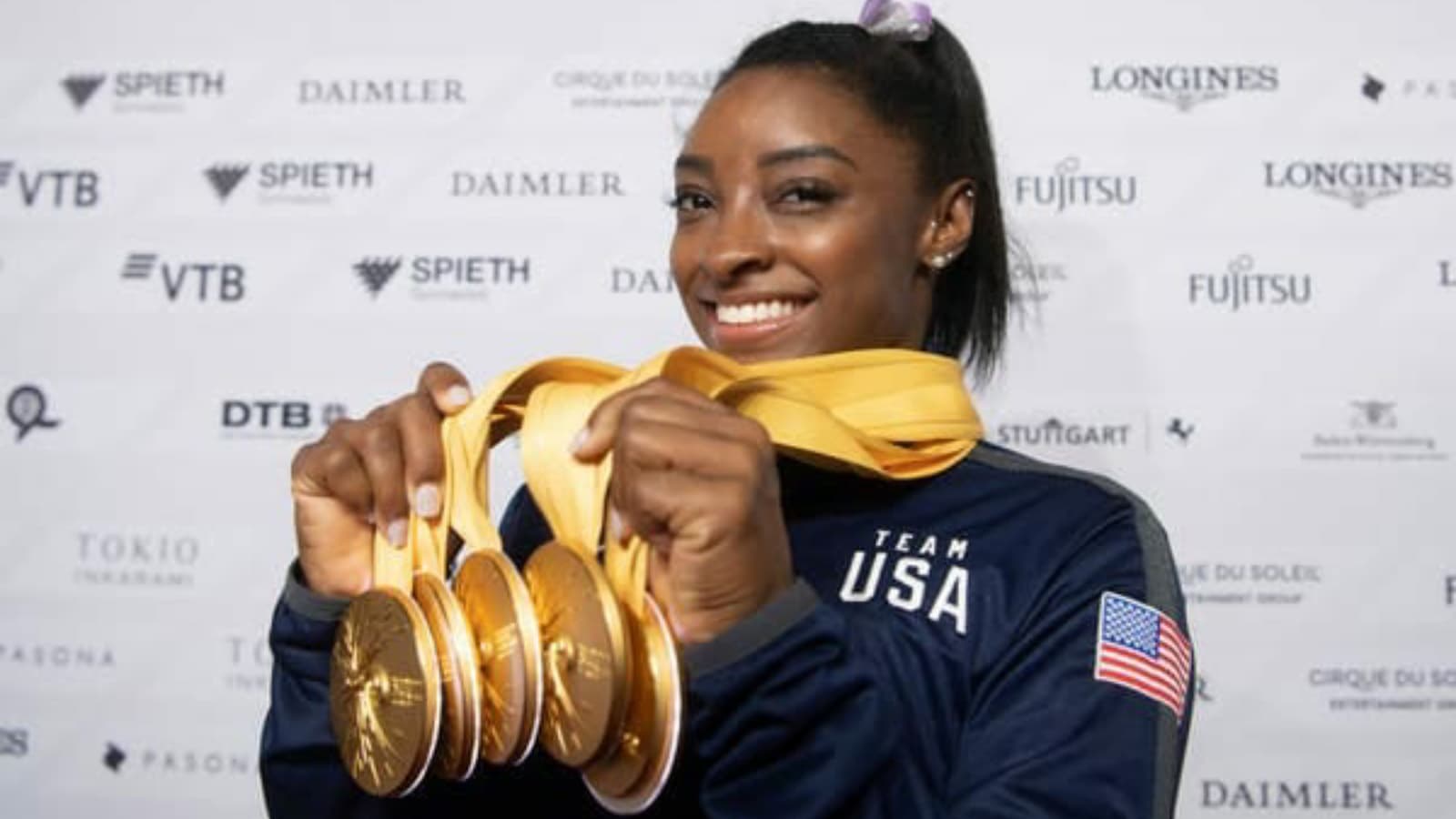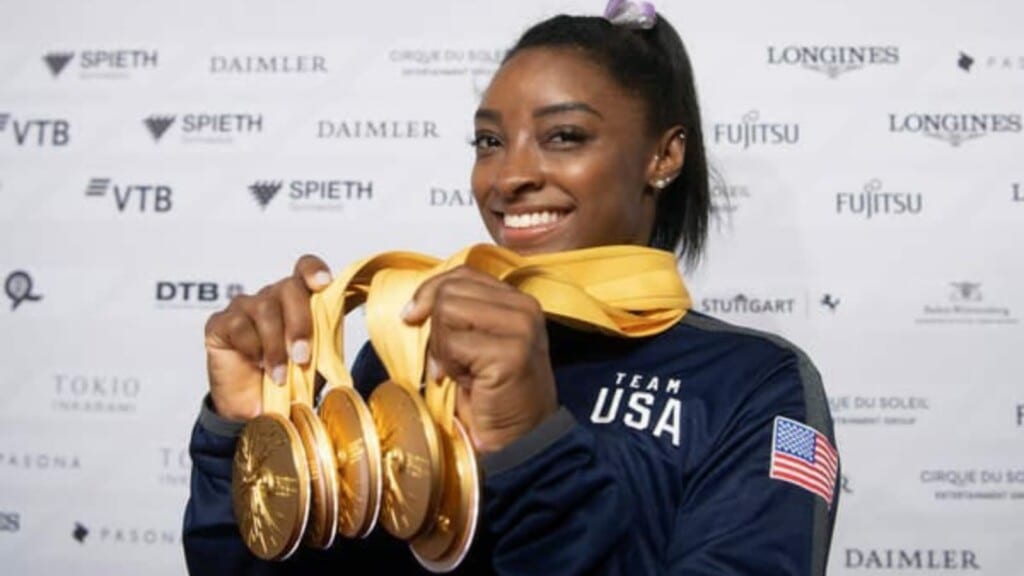 On the back of her brilliant performances, she was named to the US team for the Rio Olympics alongside four other gymnasts. On August 9, Biles won her first Olympic gold medal in the team event. She also won Gold in individual all-around vault, floor exercise and bronze in the balance beam.
By winning four Gold medals, she holds the record for winning the most Gold medals by a gymnast in single Olympic games. In addition, Simone Biles was chosen by the USA to be the flag bearer in the closing ceremony, which made her the first American female gymnast to do it.
Career Medals
| | | | |
| --- | --- | --- | --- |
| Event | Gold | Silver | Bronze |
| Olympic Games | 4 | 0 | 1 |
| World Championships | 19 | 3 | 3 |
| Pacific Rim Championships | 2 | 0 | 0 |
| FIG All-around World cup | 2 | 1 | 0 |
| Total | 27 | 4 | 4 |
=
Road to Tokyo Olympics 2020
Simone Biles won her record seventh US Championship title recently concluded over the weekend at the United States Gymnastics championship. The 24-years-old comfortably won the overall title with a margin of 4.7 and she won three out of the four event just missing out on the bars where she got a bronze medal. 6 gold medals are there for grabs at the Tokyo Olympics and her recent performance makes her even more dangerous at Tokyo than last Olympics.