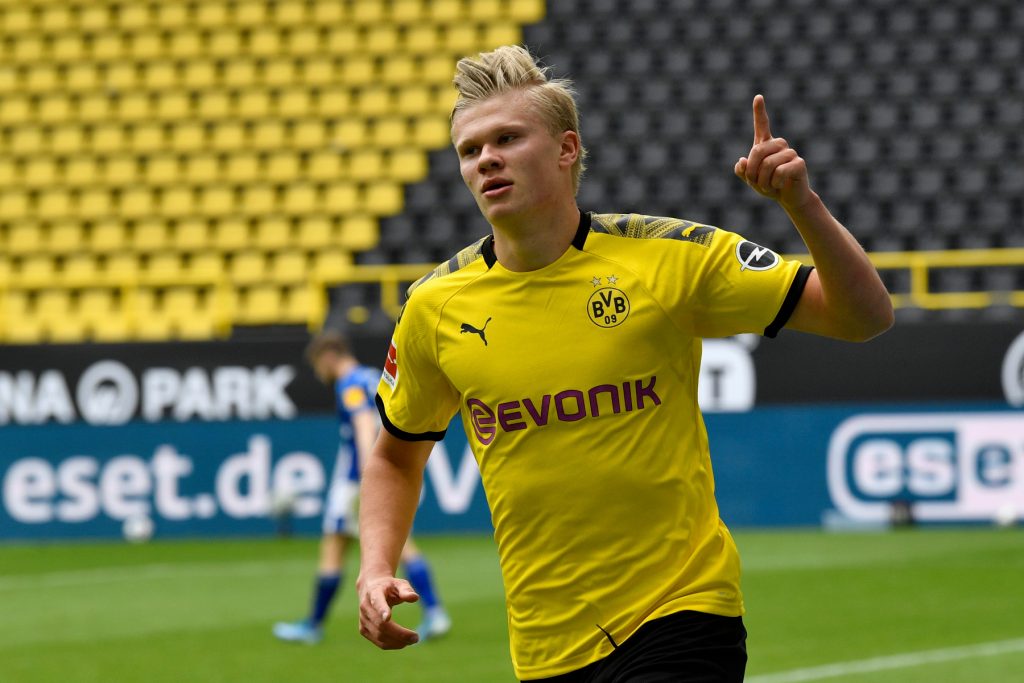 Borussia Dortmund's strike Erling Haaland believes that Dortmund should try to match Bayer Munich's consistency. The Norwegian striker has proved to one of the best signings of the January transfer window.  He aims at winning the Bundes-Liga with Dortmund.
Haaland has scored 13 goals from 15 appearances. The 20 year old has given some stellar performances throughout the season . Borussia Dortmund finished 2nd once again as Bayern clinched another Bundesliga title. Haaland feels something needs to be done to close in on Bayern Munich.
Borussia Dortmund
In an interview Haaland said "We have the quality to become champions but talking alone is not enough. Bayern Munich have distinguished themselves by their incredible consistency. We have to continue our development in the second half of the season. We want to be even more successful next year."
Transfer Rumors snubbed
Haaland has denied all potential transfers."I have a long-term contract here until 2024. In any case, it is my big goal to win BVB the title and to celebrate fantastic successes with our fans. We are similar because we are both calm guys, but fully focused on things that can make our team better" said Erling Haaland.
Also Read: Mohun Bagan Day, India's victory to remember