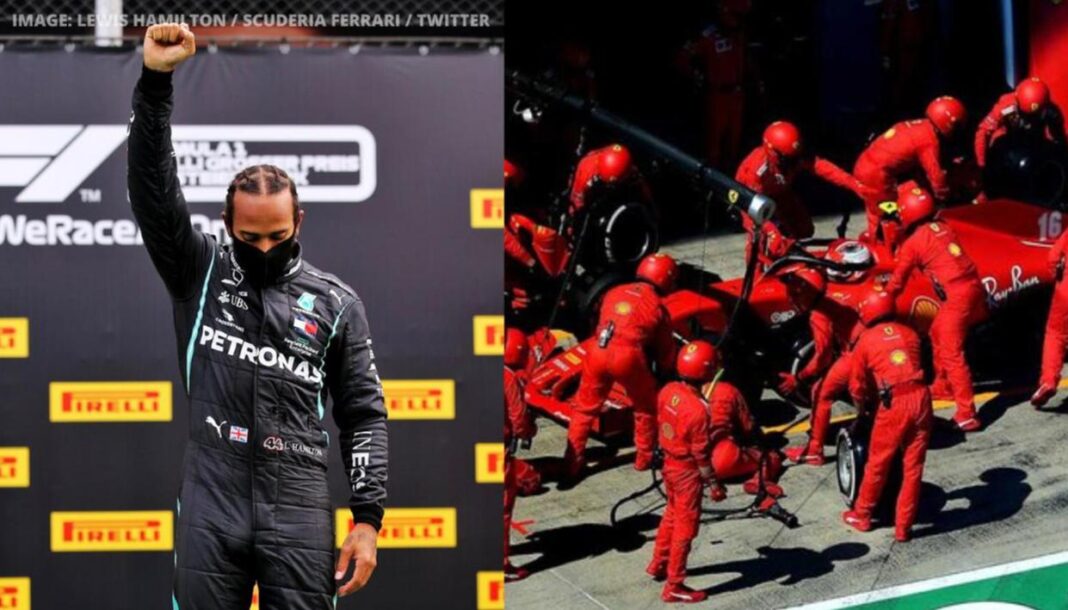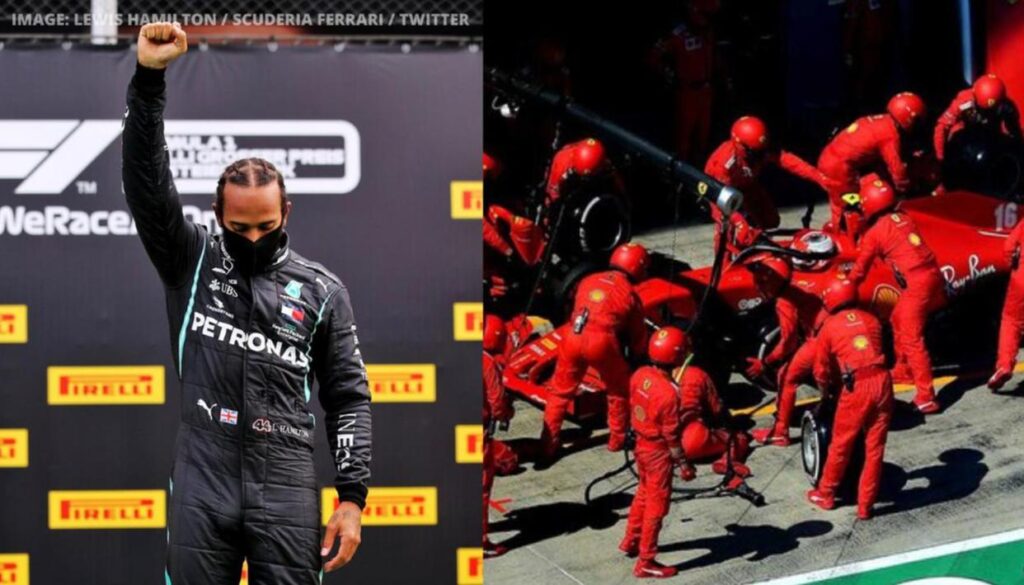 Taking the knee and showing of fists has become a common and popular act of protest against racism in various fields of sports. This signifies a voice against police brutality since the killing of George Floyd by a white police officer in Minneapolis. Lately, Lewis Hamilton did the same along with 11 drivers and wore a 'Black Lives Matter' T-Shirt to symbolize his stand against the current scenario. After which he gave a raised fist salute on his car and on the podium after winning at the Red Bull Ring.
"We've seen Red Bull's mechanics take a knee, which I think is great, but as businesses and as teams…if you look at Ferrari who have thousands of people working with them, I've heard no word of Ferrari saying that they hold themselves accountable, and this is what they're going to do for their future," the sport's only Black driver told reporters as quoted by Sportstar.
6-Time World Champion, Lewis Hamilton commended his Mercedes Team after winning Sunday's Styrian Grand Prix and also stated that Team Ferrari being so enormous should do more against racism. Hamilton said, ""I think a lot of people don't know what the problem is." He also added, "Some people deny there is a problem." However, Ferrari's race came to a close in just 20 seconds when Vettel and Leclerc collided.
Leclerc said, "It was clearly written on our shirt to end racism, which is the main message we want to pass through."
Also Read Mercedes converting their Formula 1 car into black this season to show solidarity against racism