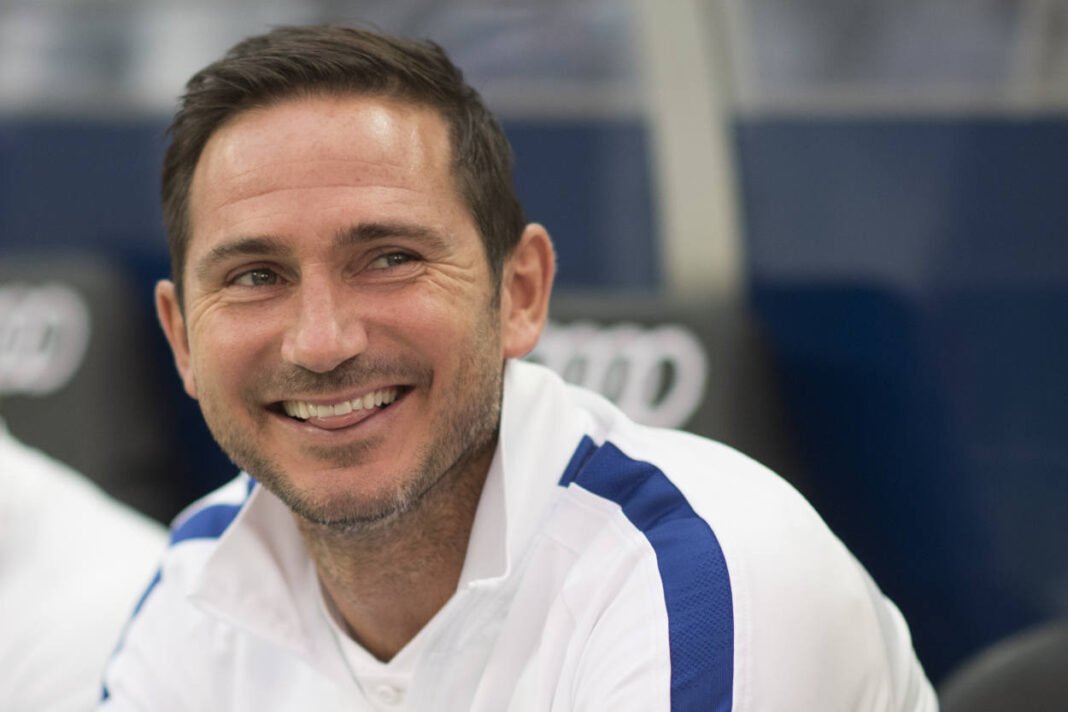 Frank James Lampard, an English professional football manager and former player who is currently the head coach of Premier League club Chelsea where he played as a midfielder for most part of his career.
As a player, he is widely considered to be one of the greatest Chelsea players of all-time and one of the greatest midfielders of his generation.
Frank Lampard started his career at West Ham United where he played 148 matches and scoring 24 goals. In 2001, he moved to Chelsea for a record fee of £11 million where he scored 147 goals in 429 appearances that he made for the club.
He has scored 29 goals for the England National Team in 106 appearances. He turned 42-year-old today 20th of June. Let's look at his top 5 goals for Chelsea, on his birthday.
1. Crystal Palace (at Stamford Bridge, 2005)
Chelsea thrashes Crystal Palace by 4 goals to 1 in a Premier League game in 2005. Lampard unleashed a never stopping shot from 30 yards against a tired Crystal Palace to secure the match and the 2004-2005 Premier League title with 95 points on top of the table.
2. Everton (at Wembley Stadium, 2009)
Lampard scored a winner with his weak left foot to secure 2009 FA Cup. 2009 FA Cup which was played between Chelsea and Everton was a fierce competitive game of football. Everton's Luis Saha scored early in the very first minute which made the London side to trail for 20 minutes after Drogba scored to level the game and later in the second half at 72 minutes a banger from the left foot of Lampard sealed the deal for Chelsea.
Also read: Super Sub Moments of this Decade: You are not a football fanatic if you don't know these
3. Hull (at Stamford Bridge, 2013)
Lampard in a premier league against Hull City in the 2013-2014 Premier League season scored a prolific free-kick from 40 yards. The return of Jose Mourinho at Chelsea reminded that the English midfielder game hasn't changed since his departure to Inter Milan and then managing Real Madrid.
4. Bayern Munich (at Stamford Bridge, 2005)
A classic match between Chelsea and Bayern Munich. A 4-2 win for the Blues which included a stunning goal from Frank Lampard. Lampard scored two goals for the London side. The goal we are talking about here is the second that he scored in the game where he elegantly took a chest to set him up in a position to instantly take a shot from his left foot getting it in the back of the net passing the mighty Oliver Kahn in the 2004-2005 UCL Season.
5. Barcelona (at Camp Nou, 2006)
Champions League goals are always special. But this is the best goal scored by the former English and Chelsea player. The pure genius of Lampard made it past Victor Valdes (Barcelona keeper at the time). A perfectly executed chip shot was a pure technique at the time from the 42-year-old head coach of Chelsea.
Also read: Top 5 World Cup Goals: 2018 World Cup