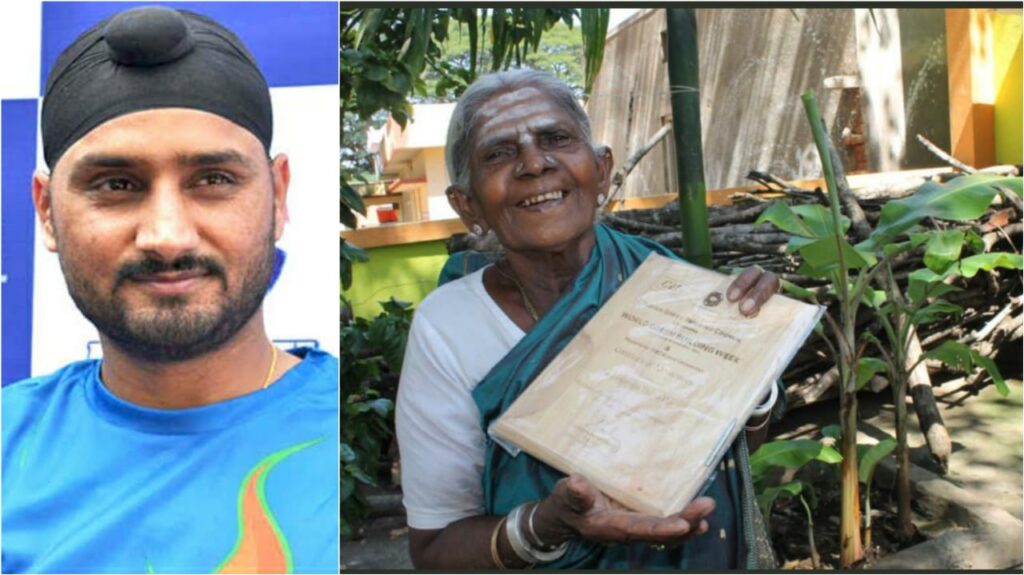 Born in Tumkur district, Karnataka, Saalumarada Thimmakka is a legend and was awarded the Padma Shri award in 2019. At the age of 40, she and her husband started plating banyan trees. Now those trees are more than 60 years old and very strong.
Thimmakka didn't receive any formal education. She and her husband used to carry water for around 4 km to water their plants.
Indian Cricketer, Harbhajan Singh recalled the appreciating moment for India when 105 years old grandma received Padma Shri in 2019. He tweeted- "She planted more than 73000 trees, but very few know about her, at least Ek tree ham sab ko Lagana chahiye thank u grandmaa."
They started planting trees during monsoon so that the plants could have a sufficient amount of water. This was the daily routine of Thimmakka's family for many years however this never helped them financially.
Thimmakka received over 50 awards for her contribution to the environment including the National Citizens Award (1996) and the Godfrey Phillips Award (2006).
Also Read Twitter floods with wishes, as India's most successful spinner "Harbhajan Singh" turns 40 today