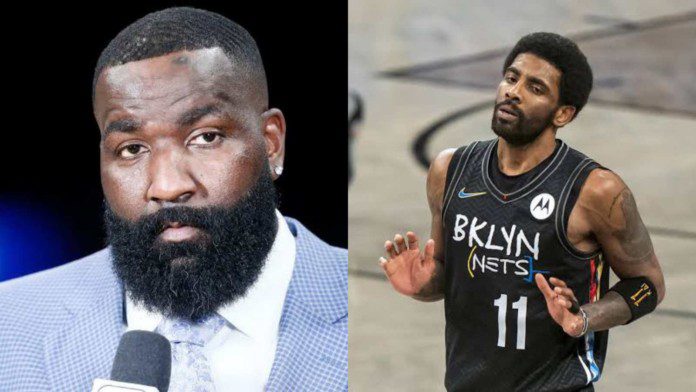 It was not late when the head coach of the Brooklyn Net's, Steve Nash, gave his opinion on Kyrie Irving's return to the team. After Kevin Durant was excluded from the team's line-up due to the COVID-19 regulations, Steve Nash was asked if The Brooklyn Nets will consider bringing Kyrie back or not.
To the same, he said, "It's hard to say, but I would say probably somewhere between a week and two weeks. He's obviously been isolating so that kind of puts another layer to the ramp-up. It's not like he's been working out so probably I'd imagine it's going to be closer to two weeks once he comes out of protocols."
"We'll just have to see how it goes, though, because we have to evaluate him from a physical and performance standpoint and a basketball standpoint as well".
Also read: "Keep spreading lies": Instagram Model Sofia Jamora denies she had an…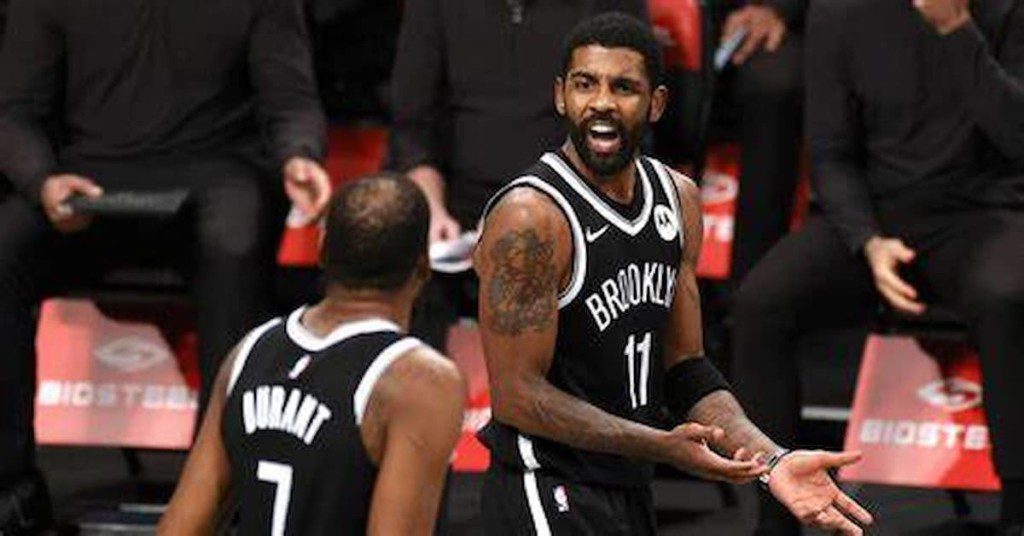 Though his comments, the Nets point guard returned to the practice on Wednesday missing almost all the games this season. Kyrie was out of the line-up due to his decision of vaccine intake. According to the reports, he might join the teams' roster in the game against the Indiana Pacers that is nearly set at the starting of the next year.  
Also read: Shannon Sharpe slams Russell Westbrook for his 'Utterly Embarrassing' display against…
Kendrick Perkins supports the fact that Brooklyn Nets will need Kyrie Irving for the road games in the playoffs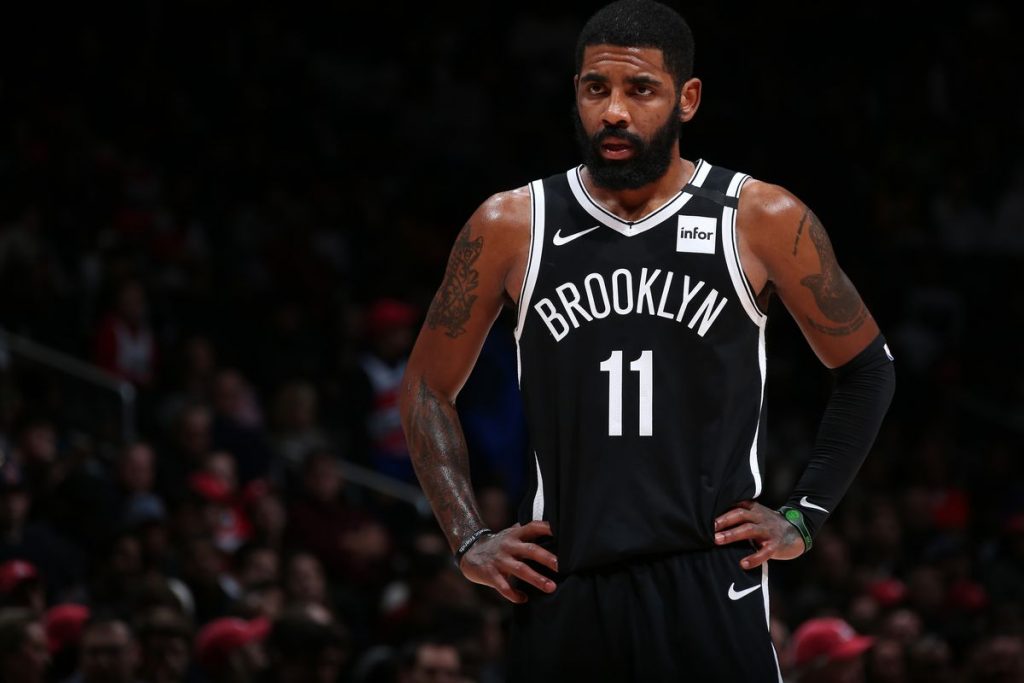 In a discussion on ESPN's episode, sports analyst Kendrick Perkins explained the Brooklyn diving need of Kyrie Irving in the further games into the playoffs.
Talking about Kyrie Irving he said, "He is a special type of talent" and "you can't replace that".
Brooklyn would need Kyrie Irving for the road games, arguing the same in the conversation he said, "You need Kyrie Irving when you go on the road in the playoffs. In the playoffs your superstar guys and your franchise guys they help you, they take you and win you games. on the road, your road players play better at home, when you are at home in the playoffs."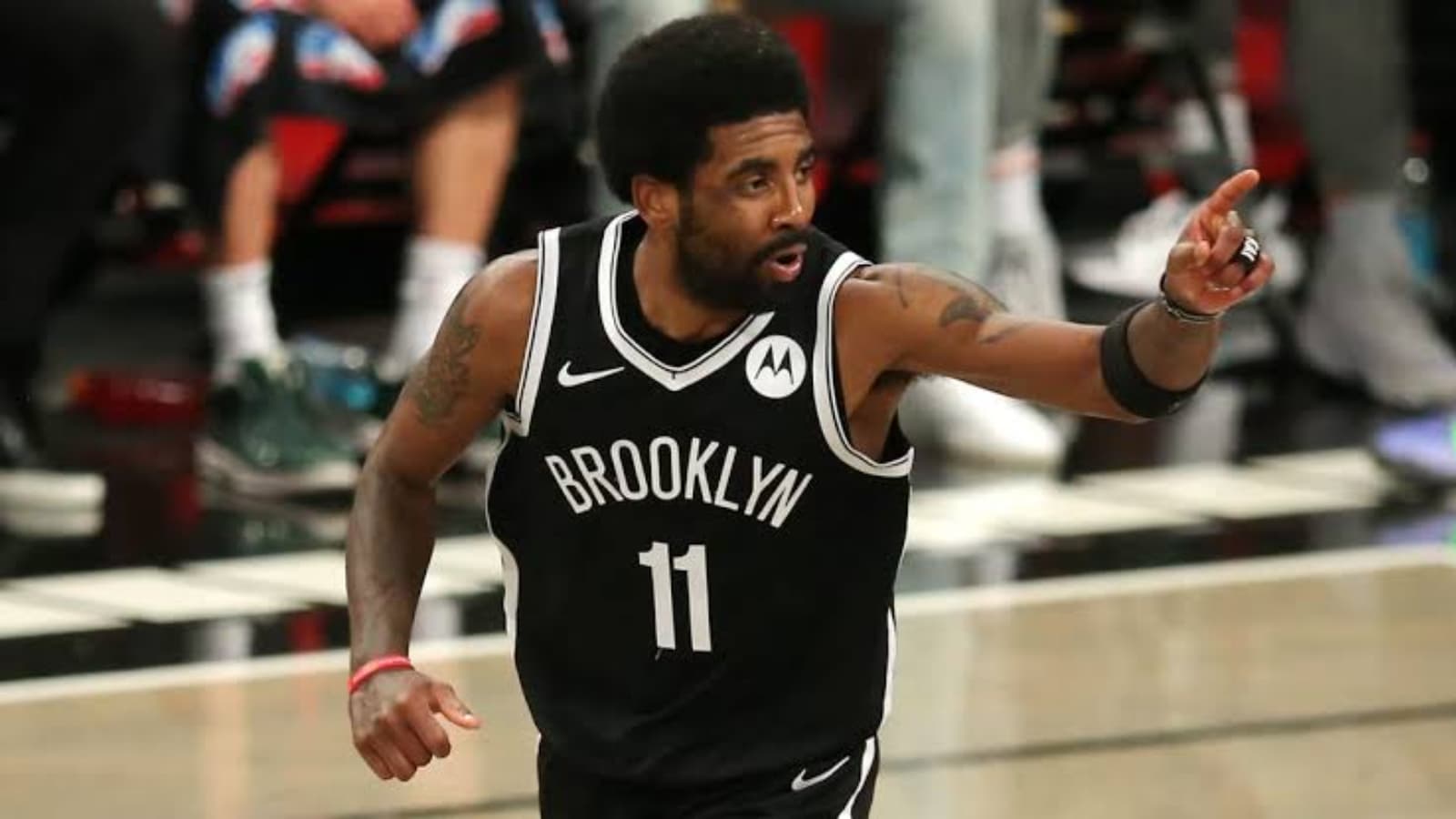 "So when i look at the Kyrie Irving situation, i know it's like aww it could mess up the chemistry as well. I would rather go to tell him to develop it right now and get some type of flow so the guys can adjust to the Kyrie only being one time".
The conversation is nowhere as the point guard is already back and is believed to be playing soon with the team. And it would be great for the fans to witness him again on the court with his MVP teammate Kevin Durant alongside.
Also read: "That motherf**ker is still that guy"- Famous NBA analyst believes Los…