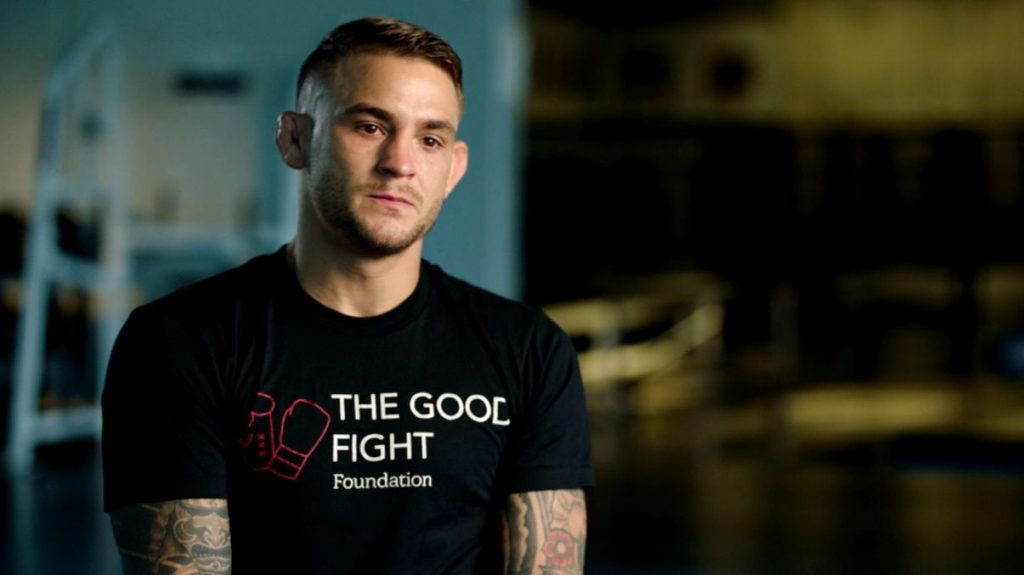 Dustin Poirier recently gave his verdict on Michael Chandler vs Dan Hooker at UFC 257. The lightweight division is bustling at the moment, with plenty of fighters in the fray, for getting their shot at the title. Dustin Poirier is currently ranked number 2 and will be taking on number 4 ranked Conor McGregor in the main-event of UFC 257. Meanwhile, there is Charles Oliveira, who is coming off a marauding win over Tony Ferguson, both ranked number 3 and number 5 respectively. Justin Gaethje, who is yet to land an opponent, is currently ranked number 1. It is stacked!
Going one ranking lower (below 5), one can find, Dan Hooker, who takes on UFC debutant Michael Chandler, on the same day Dustin takes on Conor. Speaking about this in This Past Weekend with Theo Von, Dustin Poirier revealed why he was leaning on Hooker; when he takes on Michael Chandler.
'A good test for Chandler to see where he is at in the pecking order of the lightweight division' – Dustin Poirier
Poirier was quoted as saying, "That's a great fight. And a good test for Chandler to see where he is at in the pecking order of the lightweight division. Cause they're tossing him top end, which he should be man. He's one of the best 155-pound fighters out there."
Revealing why he picked the New Zealander, Poirier said, "I think Hooker beats him on the feet. You know Chandler is not a tall guy, Hooker is really long and a better boxer than I thought he was, good timing, tough to get his rhythm. Hooker is a tough fight for anybody, I think. It'll be if Chandler can get the takedowns, and if he does, can he keep him down. I think it's gonna be a 15-minute fight if it is on the same card as us. So if he starts getting takedowns and getting dominant positions he might be able to win a decision, not saying he can't finish Hooker. But I would lean towards Hooker on that one man." [via Essentially Sports]
What are your thoughts on this? Do you agree with Dustin Poirier's predictions?
Also Read : 'Remember me, you will see me again' – Kubrat Pulev's co-promoter believes KPulev will take on Anthony Joshua in a rematch