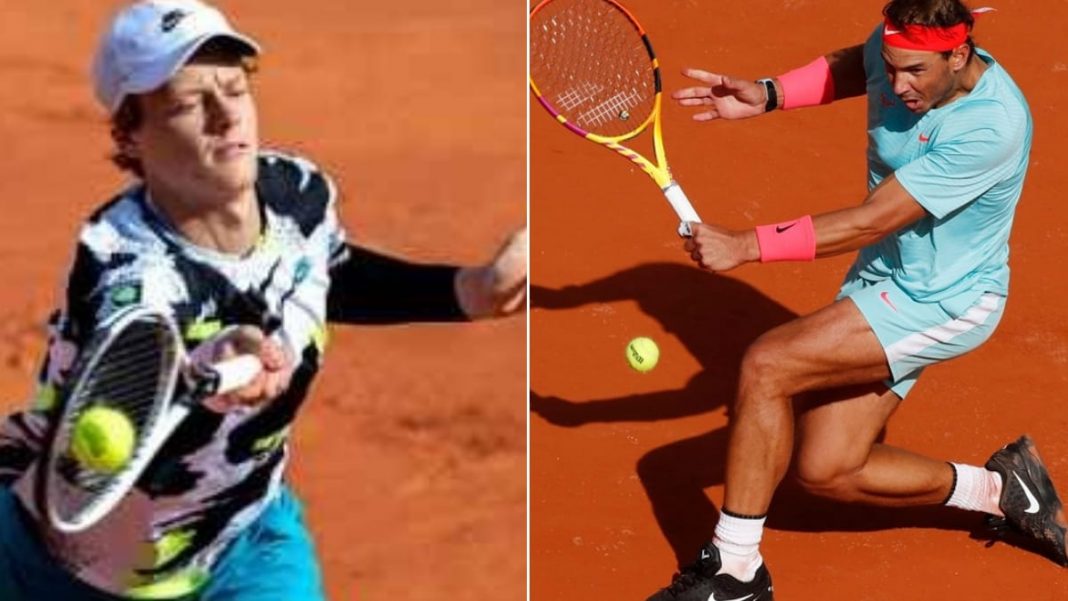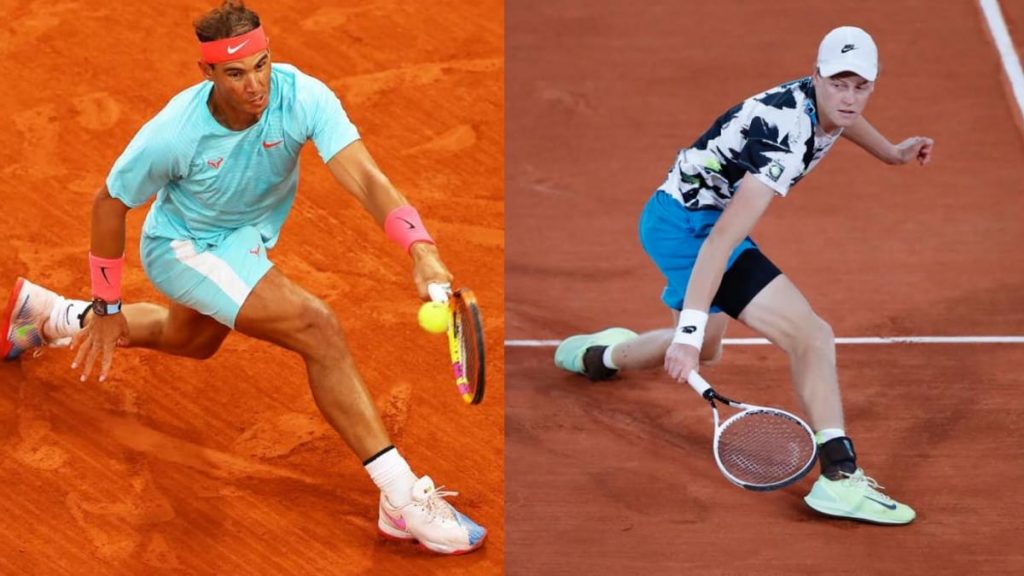 Italian tennis sensation Jannik Sinner has garnered praises from all over the world for his recent performances on the court. Sinner who has been lauded by the 'Big 3' as the future of tennis, heaped compliments on Rafael Nadal in a recent interview.
The young Italian lost of the mighty Spaniard in the quarterfinals of the Roland Garros 2020. Sinner reached that stage after beating giants like Alexander Zverev as he looked unstoppable. However, the 'King of Clay' tamed the 19-year old in three-sets to ends his exceptional journey.
His exploits in that competition led many to draw parallels between Sinner and a young Rafa. Just like Sinner, Rafa also reached his first quarterfinal Grand Slam appearance in France at the age of 19.
Nadal's decision-making skills are impeccable: Sinner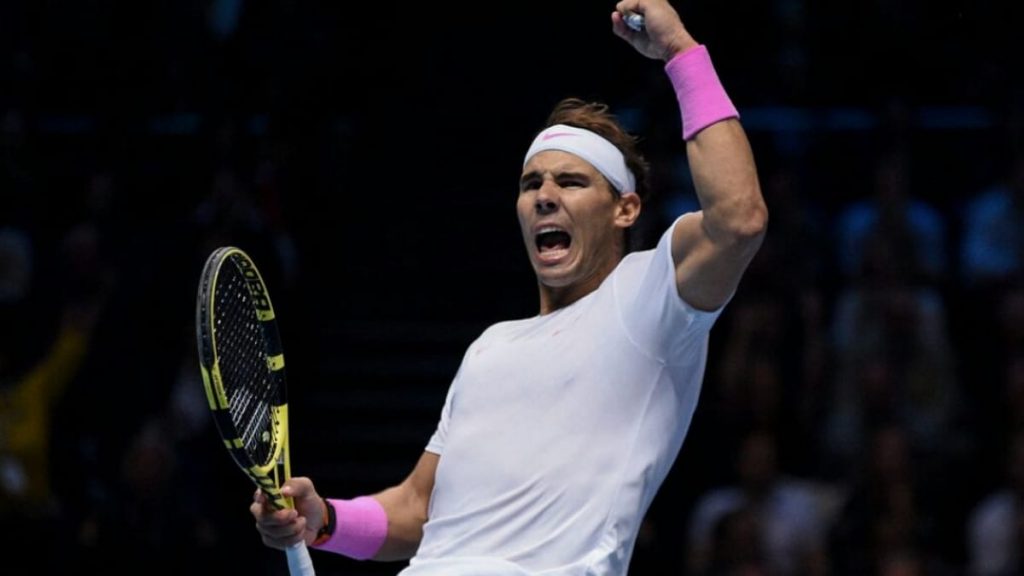 Speaking in an interview with Italian website Corriere Della Sera, Sinner described his experience of playing against the World No.2. He praised the Spaniard's mental and physical abilities and also his awareness and intuition throughout the game. Sinner believes that Nadal's decision-making skills at crucial junctures differentiate him from the rest in tennis.
"There are no words to explain Rafa," Sinner said.
"He is very superior mentally. He hits the ball very hard like the others but understands moments like no one else. He knows exactly what to do, and how and when to do it," he continued.
Many have touted Sinner as a potential successor to Rafael Nadal, including Rafa's uncle and former coach, Toni Nadal. However, the 19-year old rejects any comparison with Nadal and stresses that he has a lot of improvement in key areas. Sinner accepts that he has to grow mentally as well as physically get anywhere near Rafa's caliber.
"The blows, the head, the body, all of it," Sinner said when asked what he needs to improve.
Sinner goes on to say, "The doctor said I'm not done growing and developing yet. We know that I can throw the forehand and the backhand, but I have to improve in every aspect, settle down physically. It takes time. It all starts from the mind."
Want to play Federer, Djokovic, Thiem and others as well: Sinner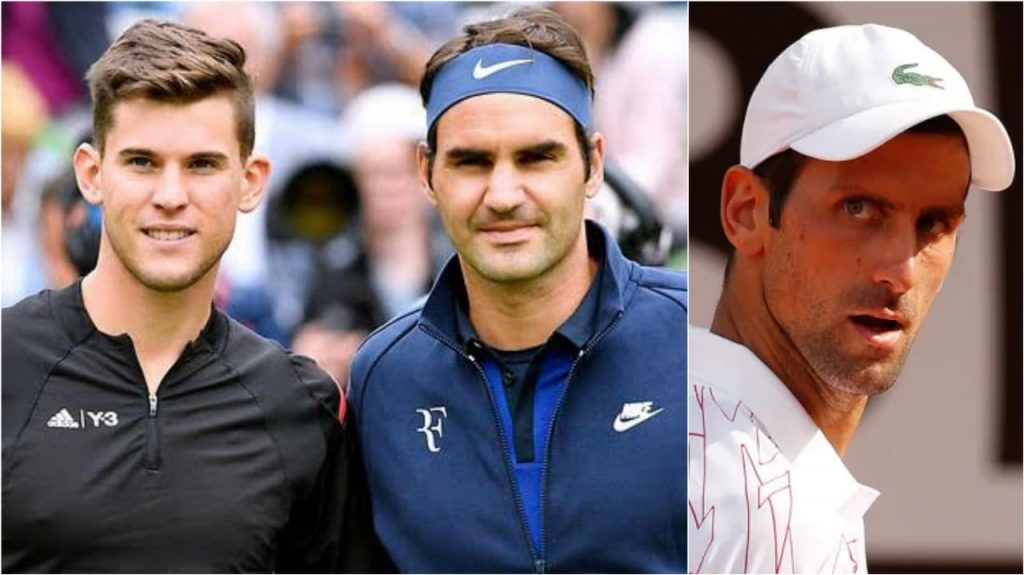 Jannik Sinner has shot through the ranks in the last year. He has already faced the likes of Rafael Nadal, Stan Wawrinka, Andrey Rublev and Alexander Zverev in his relatively young career.
However, in his interview Sinner expresses his desire to play against other world-beaters like Roger Federer, Novak Djokovic and Dominic Thiem, who he hasn't faced yet.
"I would love to play against Federer," Sinner said. "I would also like to play against Djokovic or Thiem. Sooner or later, they will all face me," He concluded.
Also Read: The compliments and praise are nice but I still have to prove everything: Jannik Sinner