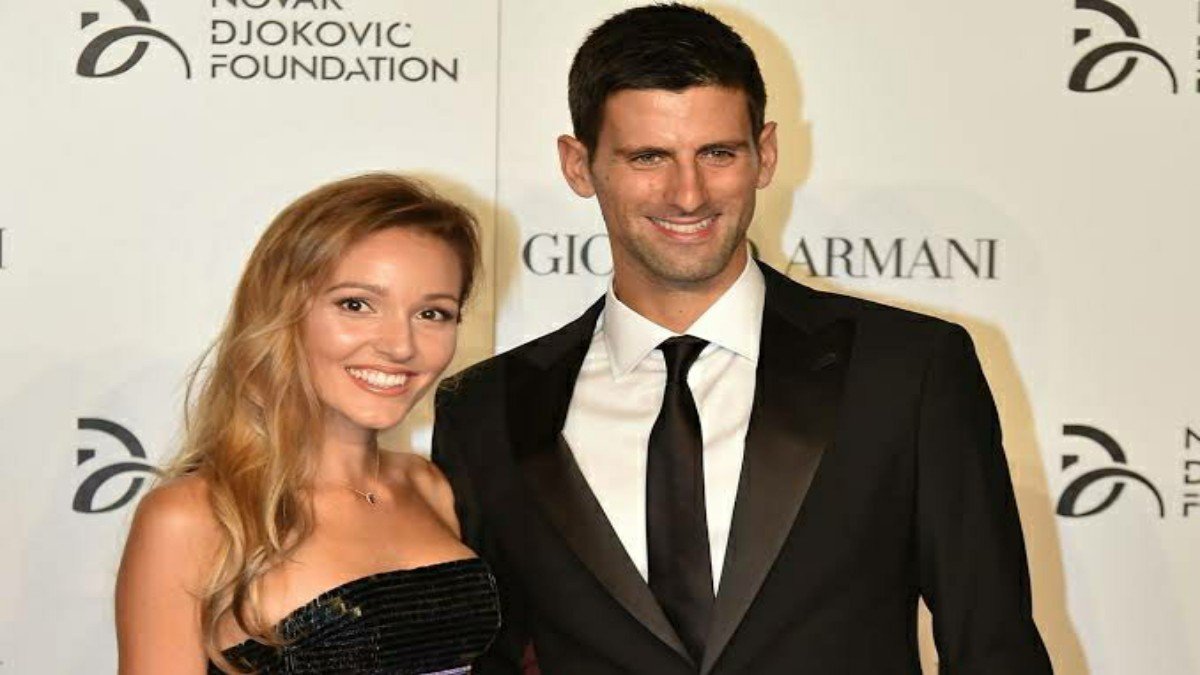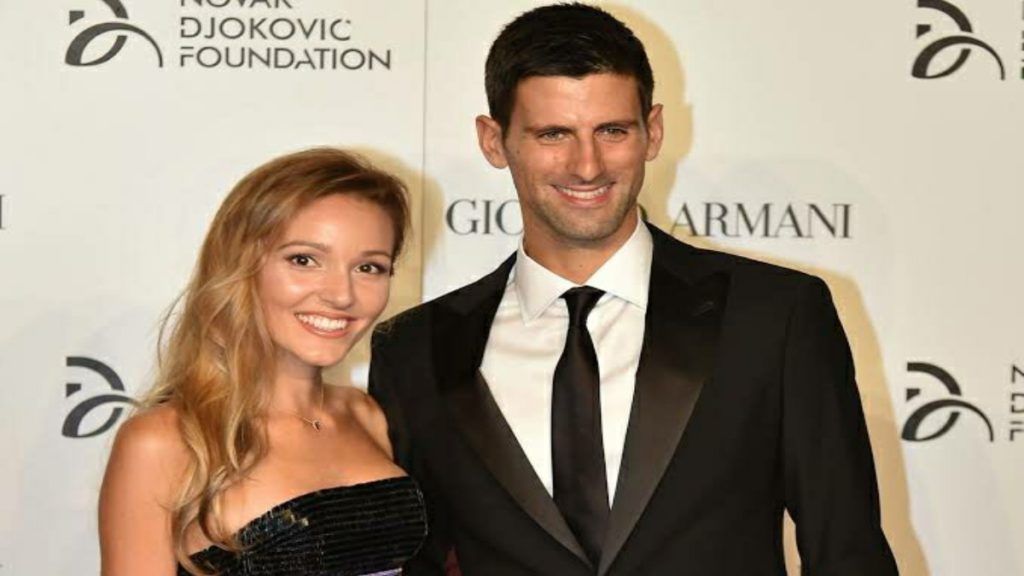 In 2018, World no.1 Novak Djokovic supposed to quit playing after a series of tough losses. Djokovic's wife Jelena Djokovic recollected the memory of tough time and how they got Novak back to the court.
In 2018, Djokovic faced surgery to cure the elbow injury which extends for a six-month halt to recover from this injury in 2017. However, he was still suffering the pain after his return to the tour in January 2018.
After losing his fourth round at the Australian Open, he chose to treat his injury seriously as he choose to come back to the tour after the surgery and lost first round at the Wells Masters and the Miami Open.
Hence, he concluded to quit tennis and told his family that he is retiring.
"I don't know if I am stopping for six months, a year, or forever" –Djokovic said.
In an interview at "In Depth with Graham Bensinger", Jelena Djokovic recalled the time when Serbian retired for almost 10 days."
"He said to me that he's quitting. He lost in Miami. It was a terrible loss and then he just gathers at all of us and said 'guys I am done' and I was like what? He said yeah," said Jelena.
"Then he said Eduardo you can speak with my sponsors. I want to be clear with them. I don't know if I am stopping for six months, a year, or forever. Just tell them if they feel like staying around they can. If they don't, I'm happy. I just want to make sure everybody is okay with this," Jelena added.
Later, Jelena recalled his holiday together with the kids where she played tennis with Stefan and also told how they enticed persuaded Novak to get back on the court again.
She also told by watching us having fun being on the court, later he asked for a racquet. However, Jelena annoyed him to leave them on the court as he has quit tennis, and it's their time now but Stefan encouraged him to take a few balls.
"He took a few balls and started serving and he was like this is not feeling bad. Then we started playing a bit. After that, he was coming every single day with us to play with the kids," she added.
"The last day he took the shoes and properly dressed. He said I am gonna call Marian and I'm gonna ask him to come back and be my coach again. I think it was 10 days of him feeling I am not playing anymore. But it was that year when he had the surgery and he rushed himself to come back and he didn't deliver with results," Jelena concluded.
[jetpack_subscription_form show_only_email_and_button="true" custom_background_button_color="undefined" custom_text_button_color="undefined" submit_button_text="Subscribe" submit_button_classes="undefined" show_subscribers_total="false" ]