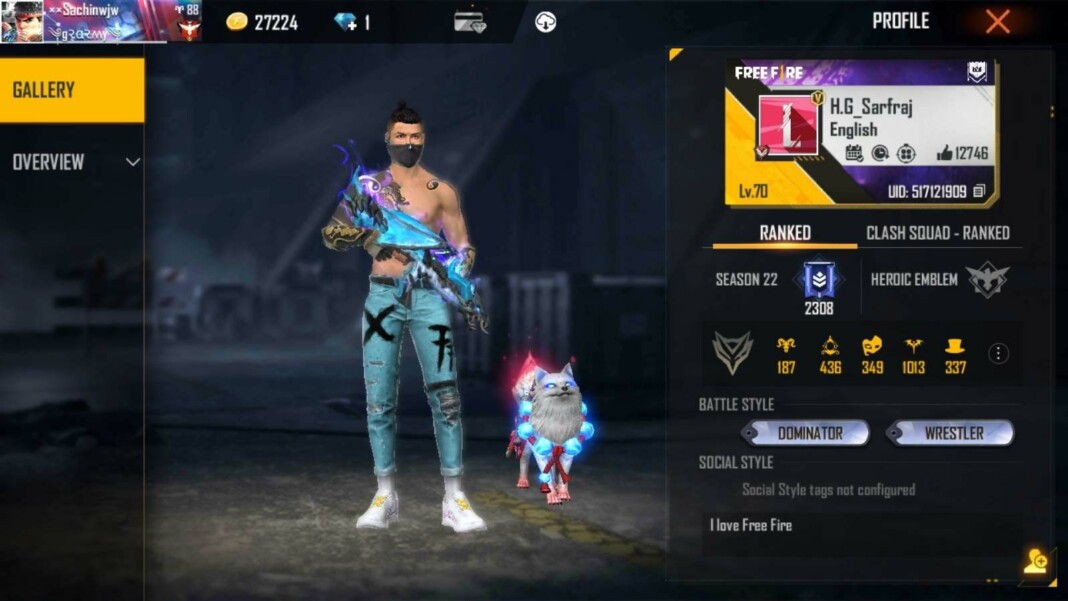 Free Fire's increased popularity has introduced all the aspects for streaming and content creation on different platforms. Few YouTubers have found immense success from streaming the game on Youtube one such content creator is Helping Gamer. Here in this article we will take a look at Helping Gamer Free Fire ID, stats, K/D ratio, youtube earnings and more for July 2021.
Sarfraj is the actual name of Helping Gamer. His channel has surpassed 6.5 million. The creator has also accumulated around 409.95 million views. Helping Gamer makes videos about Free Fire regularly. As the name of his channel suggests, the Indian content creator uploads guides, tips & tricks.
Helping Gamer Free Fire ID and Stats
Helping Gamer Free Fire ID is 517121909.
Lifetime Stats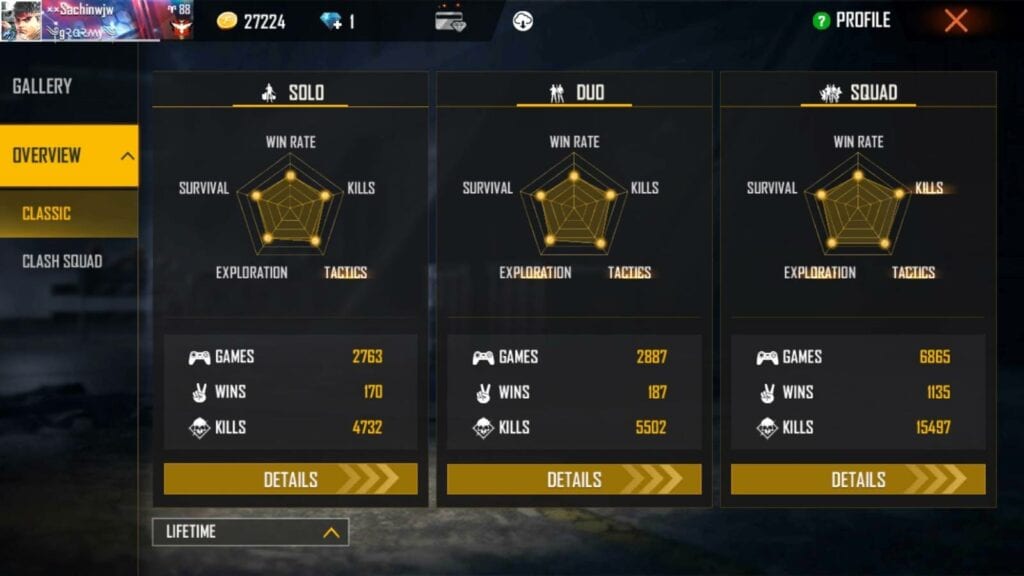 Helping Gamer has played a total of 6865 squad games, winning 1135 of them. His kill-to-death ratio is 2.71, with 15497 kills.
In duo matches, he has played 2887 and has secured 187 victories. He has 5502 frags at a K/D ratio of 2.04.
The player has also appeared in 2763 solo games and has won precisely 170. He has accumulated 4732 eliminations, managing a K/D ratio of 1.83.
Related – TSG Legend Free Fire ID, Stats, K/D Ratio, YouTube Earnings And More Fore July 2021
Ranked Stats of Helping Gamer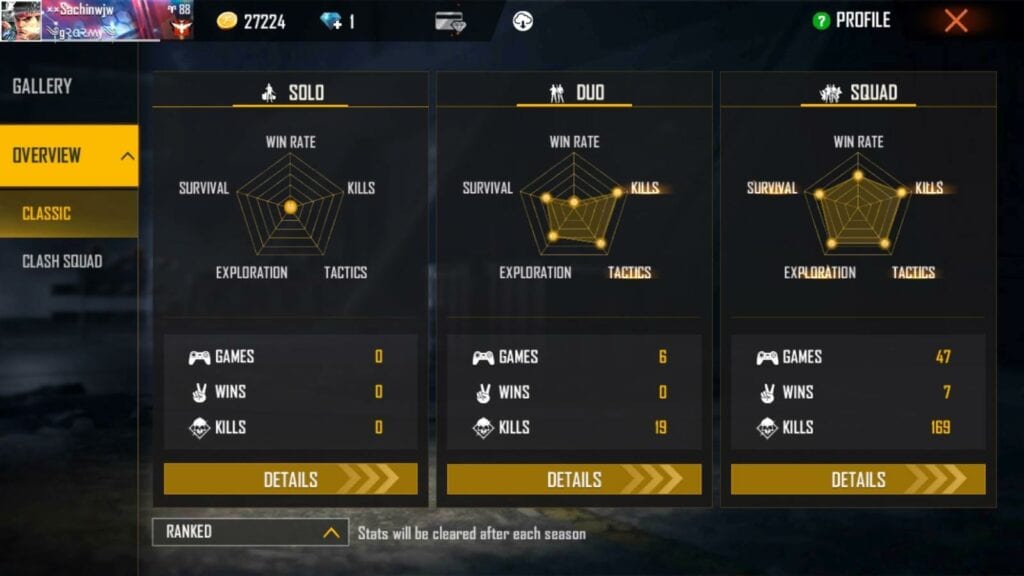 During the current Free Fire ranked season, the broadcaster has participated in 47 squad matches and triumphed in seven. With a 4.50 K/D ratio, he has secured 162 kills.
The YouTuber has played six duo games and recorded 19 frags with a K/D of 3.17.
The renowned content creator is yet to play a ranked solo match.
Note: The stats in this article were recorded at the time of writing. They are subject to change as Helping Gamer continues to play more games.
Helping Gamer YouTube Channel and Earnings
Helping Gamer began creating content as of now, his YouTube channel has 712 videos. Within the past 30 days, he has accrued 110K subscribers and 16.918 million views. Helping Gamer's estimated monthly income and yearly earnings are $4.2K to $67.7K and $50.8K and $812.1K, respectively.
Follow our Instagram handle to participate in huge DJ Aloks Giveaway and to stay updated with every latest news of gaming and eSports scene.
Also Read – FF Antaryami Free Fire ID, Stats, K/D Ratio, Youtube Earnings And More For July 2021