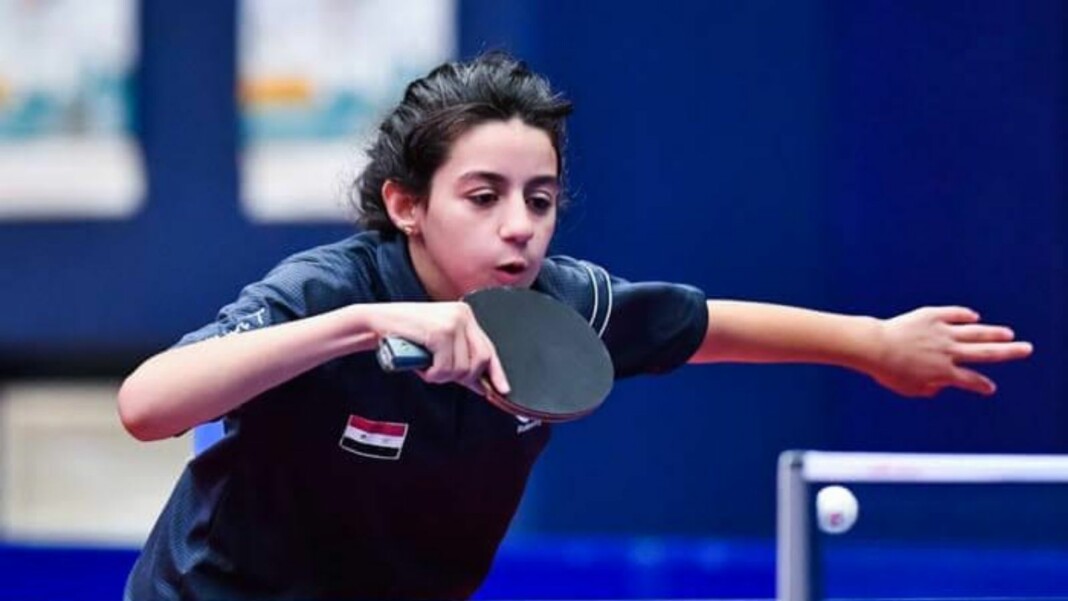 Syria's Hend Zaza has created history in several ways, by not only becoming the Youngest athlete at Tokyo Olympics, but by also being the first Syrian to directly qualify for the Olympics, all at the age of just 12. She secured her spot at the Tokyo Olympics by winning the West Asia Qualifiers when she was only 11-years-old. She won four of five matches to win the women's singles title with a 4-3 victory over Lebanon's Mariana Sahakian in the final.
Zaza showed potential from the age of just 5, when she was spotted by her coach Aljamaan, and soon went on to win national titles all four categories in which Zaza is eligible. Due to the delay of the Tokyo Olympics, Zaza became the 5th Youngest Athlete to qualify for the Olympics.
"I want to make the Syrian people happy, not just me, but all sports we have. We will tell them that we are up for this and that we love them so much," said Zaza.
Zaza is one of the six athletes to represent Syria at the Tokyo Olympics this year, while the country is vying for their fourth medal at the Olympics. She was the flag bearer at the opening ceremony of the Tokyo Olympics, and the only female counterpart to represent Syria this year.
The Youngest Athlete at Tokyo Olympics, Hend Zaza began her Campaign against Austria's Liu Jia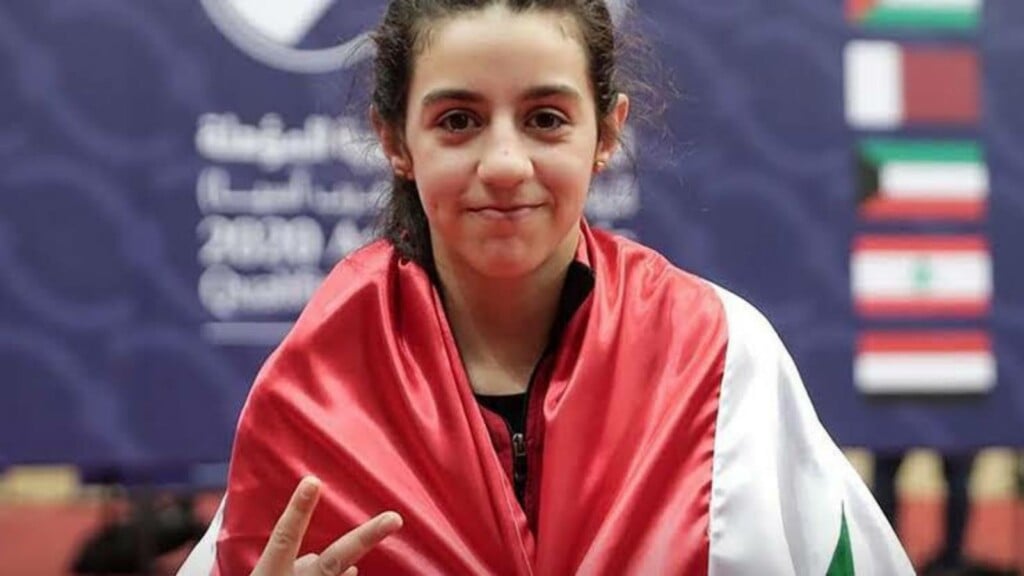 Hend Zaza began her journey at the Tokyo Olympics in the preliminary round of the women's singles, with a match against Austria's 39-year-old Austrian Liu Jia, who is three times her age. The match lasted for half an hour, and unfortunately for the youngster, it was the end of her Olympic journey.
The Austrian won against Zaza in the first four rounds, with scores of 11-4, 11-9, 11-3, 11-5. It was a valiant effort by Hend Zaza, who has already made her mark at the Olympics.
In the future, Zaza hopes to become world Champion and then Olympic Champion one day. "I'm working towards the future, to be the world champion and an Olympic champion, and to be a pharmacist or lawyer with my studies. The day that I don't train, I feel that I'm missing something and the day is not good." she said. Zaza has great potential and will definitely be a paddler to watch out for in the future.
Also read: 10 Youngest Olympic Medallists in the History of the Summer Olympics