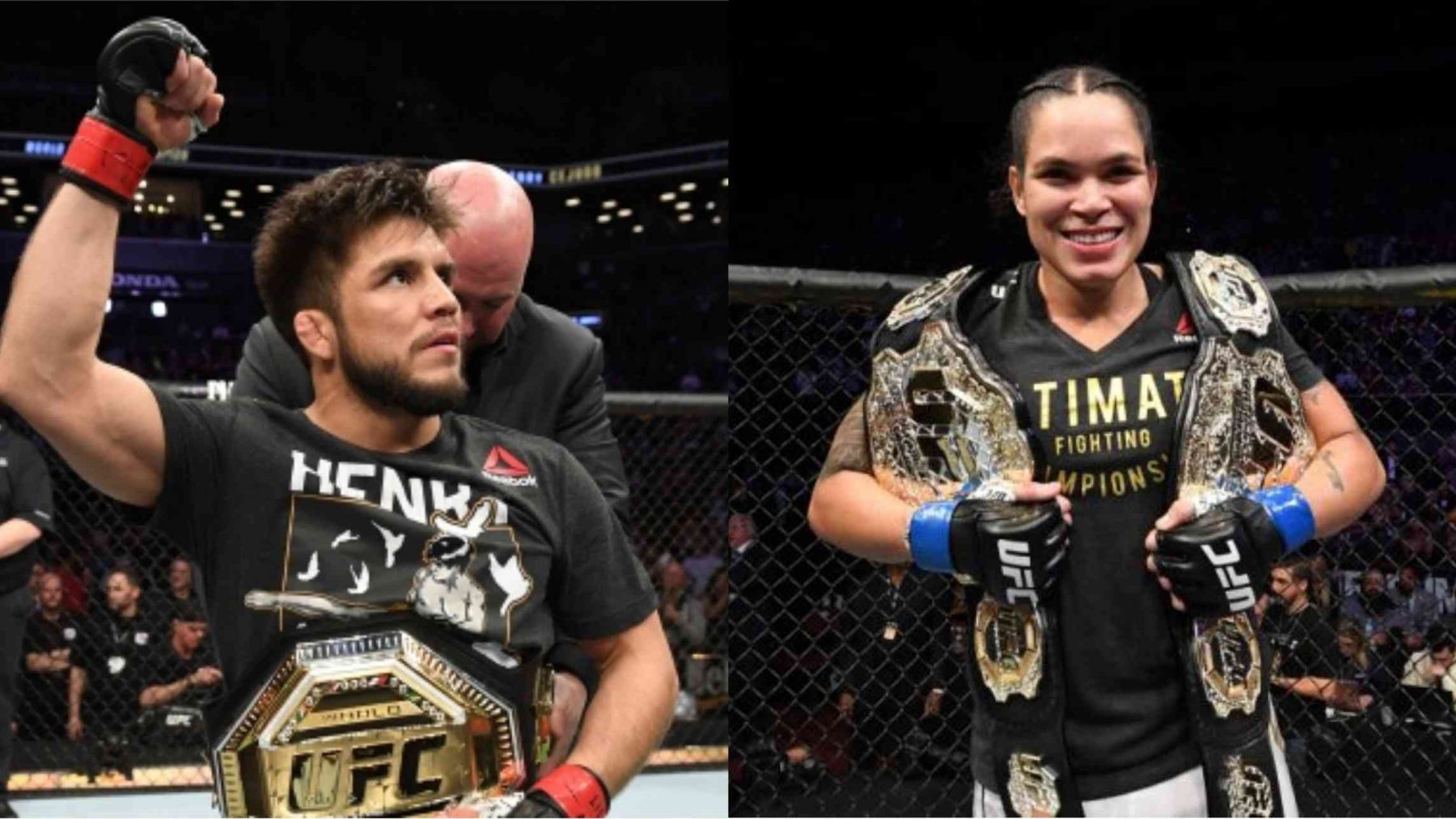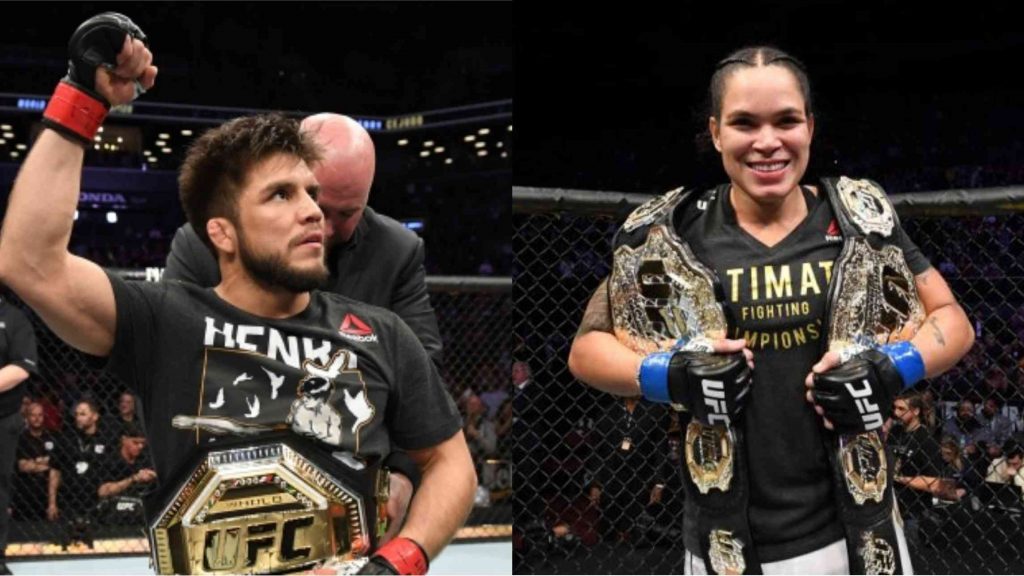 Henry Cejudo has lately created buzz announcing his retirement from the sport after his win at UFC 249. Ever since his retirement, the fighter has been socially very active. But Cejudo is not like any other retired sportsperson, who takes time off from the sport. During his days in the octagon, Cejudo was called 'King of Cringe' for his remarks on his other competitors.
The highlight of Cejudo's MMA career could be, when the lightest division of the UFC wasn't getting enough attention, Cejudo single-handedly brought the spotlight back. Apart from that the fighter was brilliant at taking digs at others, to make himself visible. Known to not poke only men fighters, but also female champions, like Valentina Shevchenko, which almost lead to a brawl between the two. Much similar to that, the former has called out the fierce 2 division women champion, Amanda Nunes.
Amanda Nunes and Henry Cejudo Banter
Amanda Nunes started off with in a playful manner, via her tweet, featuring Henry Cejudo in it. The Lioness picked the right target as she knew that Triple C would never let go of a chance to show his other side.
Henry returned back, calling Nunes as the sheep and said that Nunes should rather go shopping with the girls. He quoted on twitter, "Amanda "The sheep" Nunes! If you come at the real goat like that you better be prepared to bend the knee! Do me a favor and go shopping with the girls."
Talking about Amanda Nunes, she fought recently at UFC 250 and retained her featherweight crown by edging out Felicia Spencer. While talking about Cejudo, he has shown interests of fighting featherweight kingpin Alexander Volkanovski, coming out of retirement.
Also Read :Tony Ferguson open to face McGregor or Poirier to earn a Title shot against the winner of "Khabib vs Gaethje"