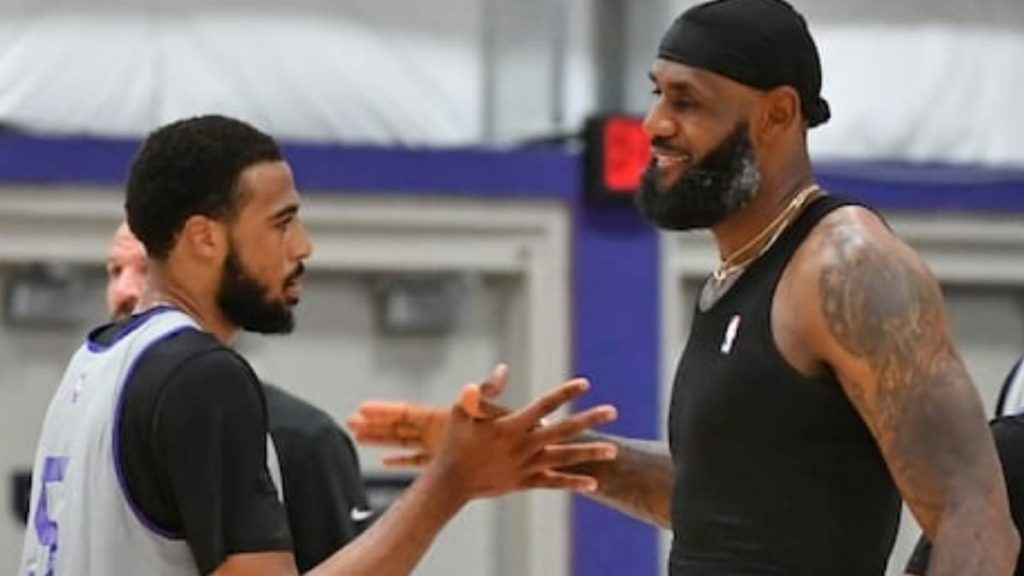 LeBron James praises Talen Horton-Tucker after the Los Angeles Lakers closed out their latest game with an 18-point victory over the Houston Rockets. The Lakers were very impressive in their game today. Defense, which had been weak point for the Lakers in the last 3 games, was being given effort. It was a complete bliss to watch the previous season defense taking on the counter parts. The guards were waived with pressure defense, steals made and fast break points were scored. Marc Gasol was overwhelmed with his performance under the ring in the match. Many players scored and finally Alex Caruso was given more minutes off the bench.
Every player had a different role in the last match. And so did the young Talen Horton-Tucker. He grabbed some of LeBron's attention with swift drive by to the rim. The ability of Horton to finish at the rim is outstanding. He adjusts the release point at the last moment making the shot possible. Talen Horton Tucker had 17 points today. The 20-year-old shot 7-8 from the field and 2 three pointers. He really left the Laker's star LBJ impressed after his overwhelming performance.
Moving ahead from G-League
LeBron said, "Does it both the sides of the floor, and then he just listens. He's a sponge. And he can apply it right away. Big-time game for a kid that's still growing into his own, but he's beyond his years."
King James was left really galvanized by Horton-Tucker's performance. Last season, Tucker played only 6 games averaging 13.5 minutes per game. After an extra ordinary pre-season Tucker has also been performing quite decent in terms of regular games.
He has played every game for the Lakers. His ability on the front and back court is really impressive. Tucker has a great wing span and so easily finishes beyond the defender. Tucker's rise just in time has helped the Lakers in many ways. They are open to kick the ball out and he has converted well. Extra pass, rotation and easy drive byes by the young kid has been in advantage for the team. Hopefully Talen Horton Tucker has the same performance throughout.
Also Read: Kawhi Leonard accomplishes 10,000 career points in Clippers' win over Chicago…