Garena Free Fire offers the most utmost customizations that players can do in order to take advantage of the battlefield. Here in this article, we will take a look at which is best Free Fire settings for ranked mode among High Sensitivity vs Low Sensitivity.
Free Fire has a huge arsenal of weapons ranging from the high rate of fire SMGs to bolt action sniper rifles. Players can use these weapons with more accuracy and precision with custom sensitivity settings. Let us take a look at which sensitivity settings players must choose in order to perform better from High Sensitivity vs Low Sensitivity for ranked mode.
High Sensitivity vs Low Sensitivity: Best Free Fire Settings For Ranked Mode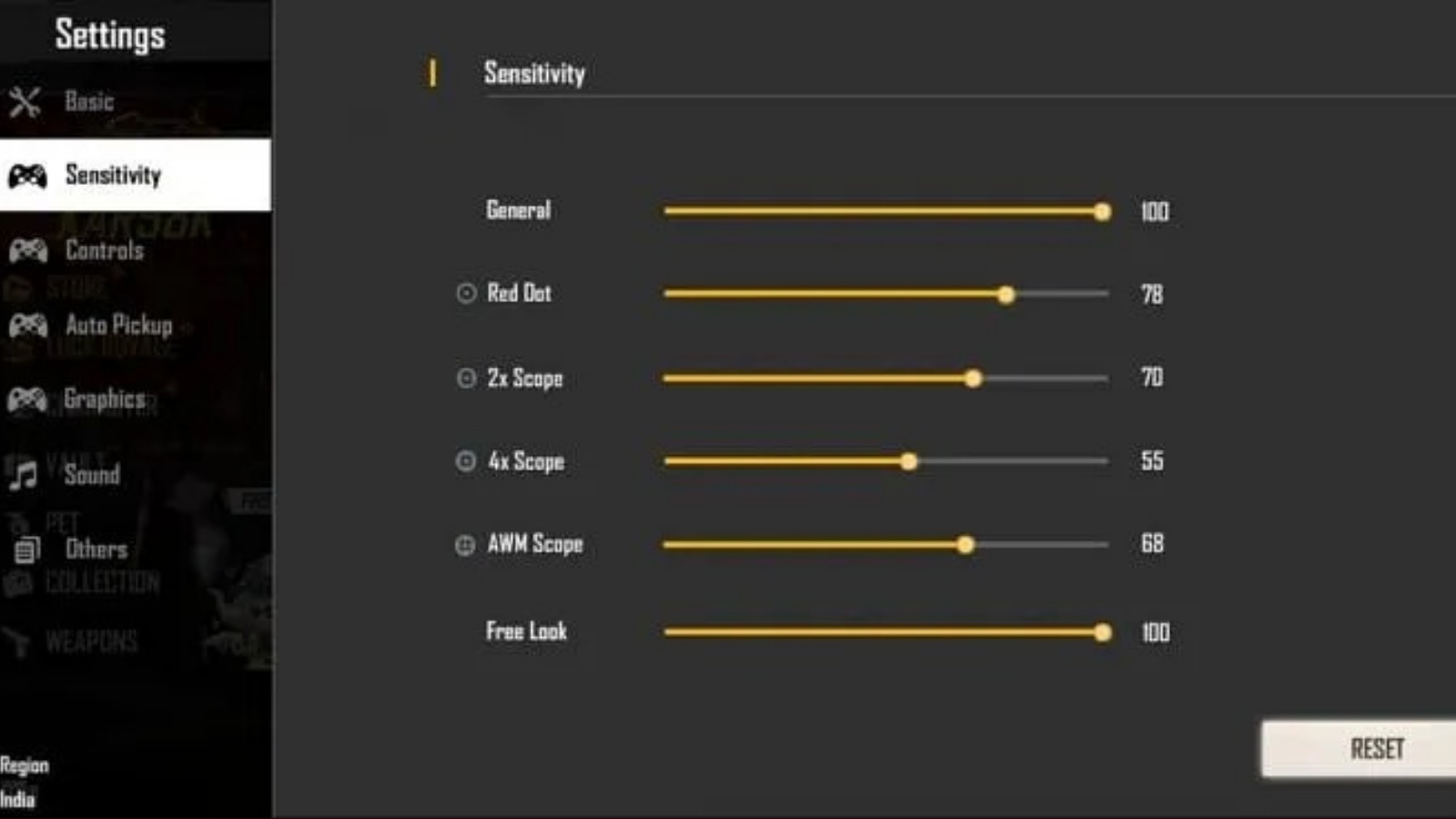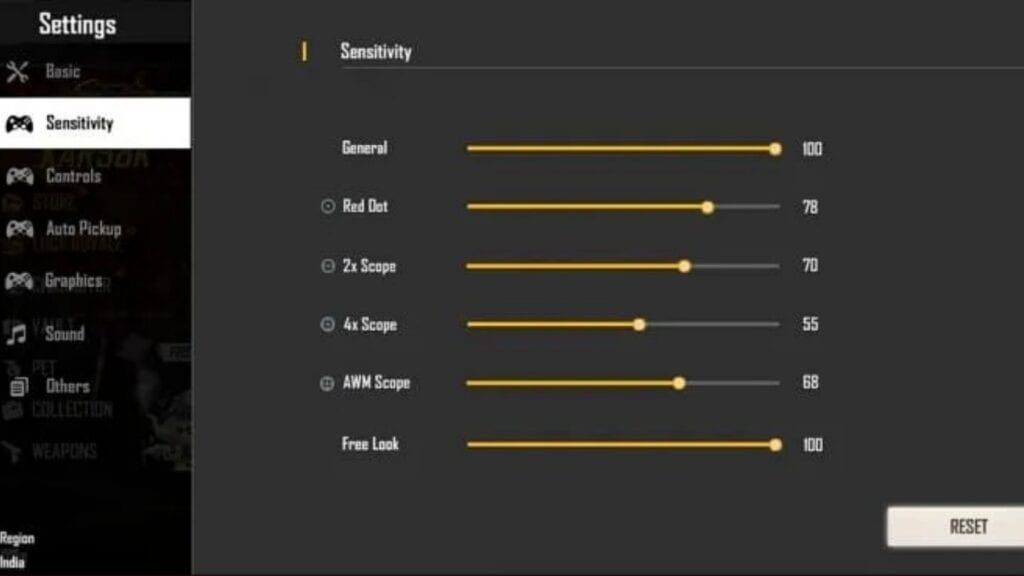 Using custom sensitivity settings he's players in the close-range gunfights to gain an advantage. Players can gain an unfair advantage on the battlefield with their custom sensitivity settings in Free Fire. High sensitivity settings he's player to react quickly and is ideal for taking drag headshots and quick body shots. The below provided high sensitivity settings are ideal for headshots and quick-paced gameplay.
General: 100
Red Dot: 78
2x Scope: 65 -70
4x Scope: 55
AWM Scope: 68
Free Look: 100
Related – Top 3 Best Landing Spots In Free Fire Kalahari Map For Beginners
Free Fire is the most popular mobile battle royale title with one of the best intense gunfights. If we compare both High Sensitivity and Low Sensitivity settings to find out which one is the best Free Fire settings for ranked mode. High Sensitivity settings are used by aggressive and pro players who like to dominate the battlefield with drag headshots.
Whereas regular and defensive players should choose low sensitivity settings for their gameplay. Players can use the low-sensitivity settings for One-Tap headshots. Although it is not easy to use both low sensitivity and high sensitivity settings and requires practice from players to get used to them.
Follow our Instagram handle to participate in the huge DJ Aloks Giveaway and to stay updated with the latest news of the gaming and eSports scene.
Also, Read – Free Fire Asia Championship 2021 (FFAC) Grand Finals: Format, Teams, Prize Pool And More