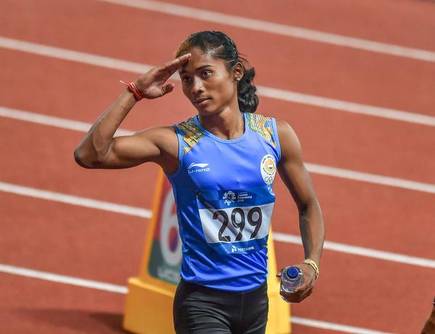 Star Sprinter Hima Das is not unduly worried about qualifying for the Olympic Games. She is confident to make her way in the Tokyo Olympics which has been postponed due to Covid-19.
Hima is yet to qualify for the Olympics and the International season has been suspended till November 30 due to global crisis.
"I have begun running on the track for the last 45 days. I am not sure of the situation outside because we are not allowed to go but inside the NIS, the Sports Authority of India has made all arrangements. They also talk to us regularly to know if there are any issues. In fact, there are no problems here in terms of following rules or training except the heat. To beat that, we train in the morning only while cycling or resting in the evening," the 20-year-old told Sportstar.
Also Read: India 4×400 mixed relay team silver at Asian Games 2018 upgraded to gold
Not sure between 400 or 200m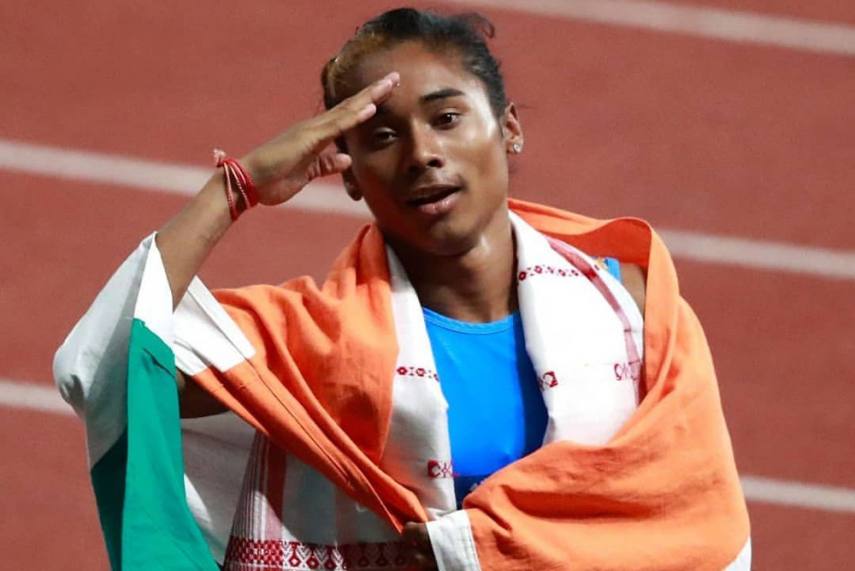 Hima Das holds the record of covering 400m in 50.79sec. A lower back injury trouble can lead her to switch from 400m to 200m.
For qualifying in 400m she needs 51.35sec and which is in her reach if she is fully fit. However, in 2019 he hasn't been able to go under 52sec.
She refused to comment when asked about her physical well being. "I have not run 400 for a long time but I am mentally fit. I only want to qualify for the Olympics. Which event, how, when are all questions I have to the coach and AFI," said Hima Das.
"They have been a big help in staying mentally fit and focussed. The film What's One More, part of Adidas's Ready for Sport campaign, is an attempt to keep athletes ready till the Olympics next year, explores how the cancellations have affected their physical and mental wellness, and reinforces the importance of being positive and resilient," she concluded.
Also Read: I would like to dedicate my upgraded gold medal to 'Corona Warriors': Hima Das