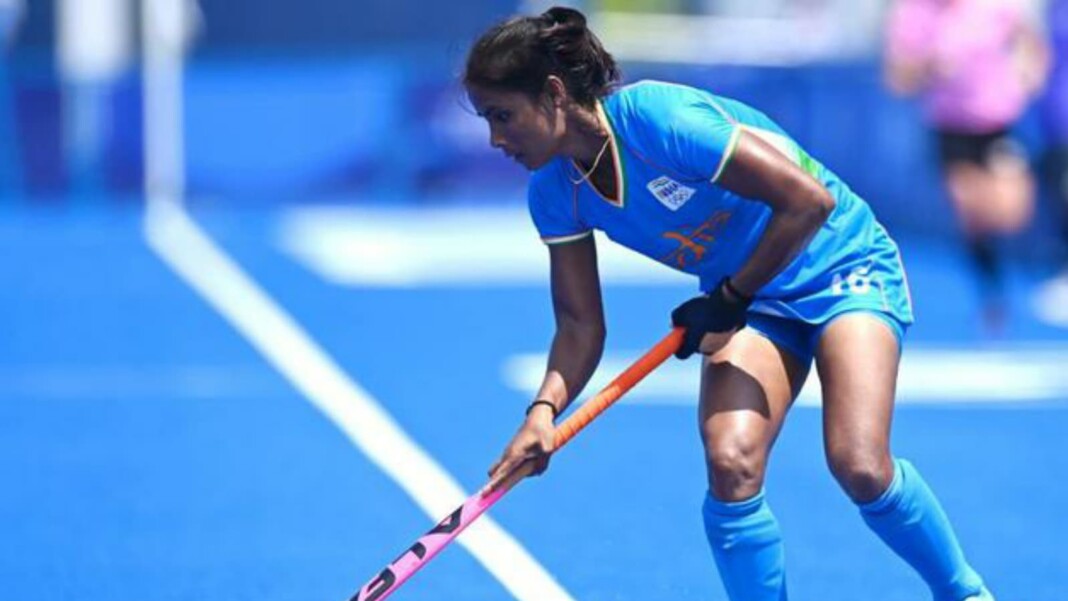 As the Indian women's hockey team continues to script history at the Tokyo Olympics, star forward Vandana Katariya's family has been subjected to undue hatred. India went down to Argentina 2-1 in the semifinals, despite a great fight. Hours after the encounter, few local "upper caste men" gathered in front of Katariya's house and hurled slurs at her family.
Vandhana's family shares that the men gathered around their house and burst crackers while dancing in mock celebration. They not only hurled casteist slurs but also went on to claim that the side as it had "too many dalit players". Following the incident, Vandana's family has filed a complaint.
"We were upset after the loss. But the team went down fighting. We were proud of that," Vandana's brother Shekhar told TOI. "Suddenly, right after the match, we heard loud noises. Crackers were being burst outside our house. When we went outside, we saw two men from our village — we know them and they are upper castes — dancing in front of our house."
Vandana Katariya proved to be crucial in India's successful campaign
Vandana scripted history in the final group game for India as she became the first Indian woman to score an Olympic hattrick. The forward has five goals to her name. Only a week later of this historic feat, her family faces such a shameful situation. Vandana's brother opened up further about the incident in his complaint.
"They used caste slurs, insulted our family and said the Indian team lost because too many Dalits (the men used a specific caste slur) have made it to the team. They went on, saying that it's not just hockey but every sport that should keep Dalits out," the complaint filed by Shekhar said. "Then, they took some of their clothes off and started dancing again … It was a caste-based attack."
While an FIR is yet to be registered by the police on the basis of the complaint, the police informed that a man has been detained in the case. "One man whose name came up has been detained," SHO of Sidcul police station LS Butola told TOI. "We have received a complaint and inquiry is on, after which a case will be filed."
Also Read: Indian goalkeeper PR Sreejesh has a road named after him in Kerala