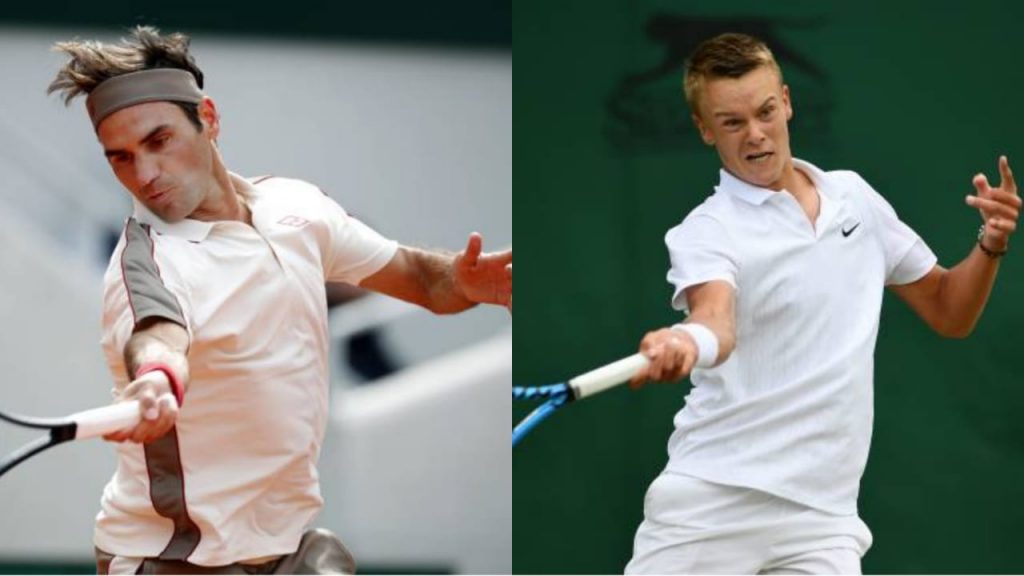 Holger Vitus Nodskov Rune aged 17, is the current junior world no.1. He is also the junior Roland Garros champion and is currently ranked 406th in the senior rankings.
The teen Dane is now all-set to make his first ATP tournament at the Argentina Open 2021. Ahead of the tournament, he speaks about his newly-round excitement and his idol, Roger Federer.
"I was extremely happy because it is my first ATP main draw and that it is in Argentina where I had never been makes me happy. It is a great opportunity that I have to try to rise in the ranking and to play against great players so I am very anxious to start the tournament.", Rune said in an interview.
Rune sets 2021 goal to qualify for the main draw of the French Open
When asked about his goals for the year, he said: "The idea is to qualify for the main draw of the French Open and I think I have a great opportunity to score points here to get closer to the goal of qualifying."
"Then by the end of the year I would like to get into the top 100. It's a big step, but I think I can do it. My dreams are to win several Grand Slam, reach No. 1 and be like Roger Federer."
The young boy from Denmark spoke highly about the Swiss maestro, Roger Federer.
"He is my greatest idol and my favorite player. He's an excellent player and he's also a great person off the pitch. I had the opportunity to train with him, chat after training and it was a great experience that I will not forget."
He further spoke about any pressure from his country- "Denmark is not a country with a lot of tennis tradition, but more and more people are interested in the sport, but we still don't have big tournaments."
"Yes it can be a pressure that many people expect too much from me because of what I did at Junior level, but I don't feel the pressure and, in fact, I play better with it."
Also read: In Pictures – Novak Djokovic over the years at Australian Open