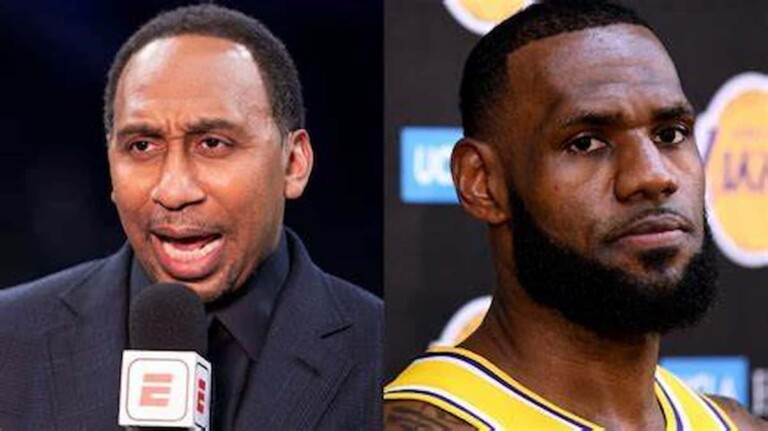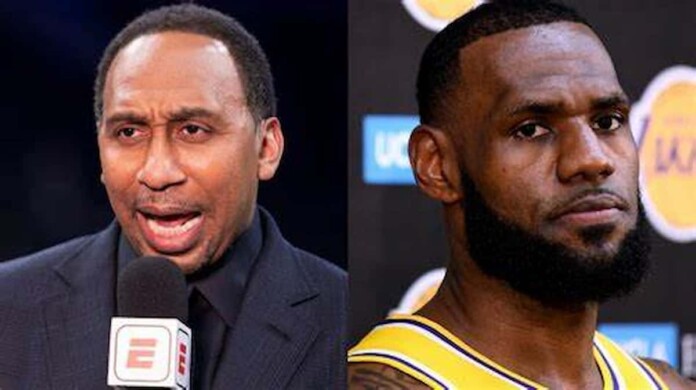 LeBron James and the Lakers were 16-17 before today's Christmas Day game. It has now become 16-18, owing to their 5th straight loss, thanks to the Brooklyn Nets. Stephen A. Smith on the ESPN show NBA Countdown called the Lakers 'hot garbage' ahead of the game.
Coming into the game, the Lakers were already on a 4-game losing streak. That includes a 28-point home loss against the San Antonio Spurs, in which the Lakers ended up conceding 138 points. They have struggled this season to win games, even taking many of those games to overtimes. They are yet to receive consistent contributions from the players apart from LeBron James himself.
Also read: "Scottie is one of the reasons I came back," said Michael…
Lakers are disappointing: Stephen A. Smith
Stephen A. Smith said on ESPN, "Damn it, they look like hot garbage. And I don't recall LeBron James teams playing on Christmas Days, that looked like hot garbage. I recall him having limited resources. I recall us looking at him and saying 'Okay, he's gotta carry the day'. I recall that. But we didn't look at this team and they are loaded and we say what the hell is going on. We have never looked at a LeBron James team and had that kind of conversation".
Watch the full video here:
Smith is clearly disappointed with the Lakers' season thus far and he is in no mood for excuses. As he pointed out, LeBron James has been in multiple Christmas day games and most of the time with not so much help from his teams. 
Also read: "Merry Christmas, New York!"-Twitter Reacts to Obi Toppin's between the leg…
This time, however, James has some of the best players around him and still, it is proving to be difficult for him to impact the game in the way he used to, as Smith implied. Lakers have the likes of Russell Westbrook, Carmelo Anthony, Dwight Howard, Rajon Rondo, etc. This is perhaps the most help LeBron has had since his Miami Heat days. 
This was LeBron James' 16th Christmas Day game. King James has taken his team across the line more often than not on Christmas Day over the years. James, prior to the Nets' loss, had played 15 Christmas games and had won 10 of them. With the Nets game, James is now tied with Kobe Bryant for most Christmas Day games (16) in NBA history. He is also tied with his buddy Dwayne Wade for most wins on Christmas Day.
The Lakers have 48 more games to play this season and are 2 games below .500. They have slipped to seventh place in the Western Conference.
Also read: NBA planning for the in-season tournament with huge payout to winning…