Free Fire is one of the most popular in the mobile battle royale genre. The reason might be the huge roster of characters possessing special and unique abilities. Many of them are a result of collaborations with celebrities and superstars such as K, Chrono DJ Alok in Free Fire and more.
DJ Alok and Steffie has two of the most prominent in-game active abilities among all other characters. Here in this article we will take a look at 3 reasons why Steffie can overlay DJ Alok in Free Fire.
3 Tips Steffie Can Overplay DJ Alok In Free Fire
3. Steffie Ability (Painte Refuge)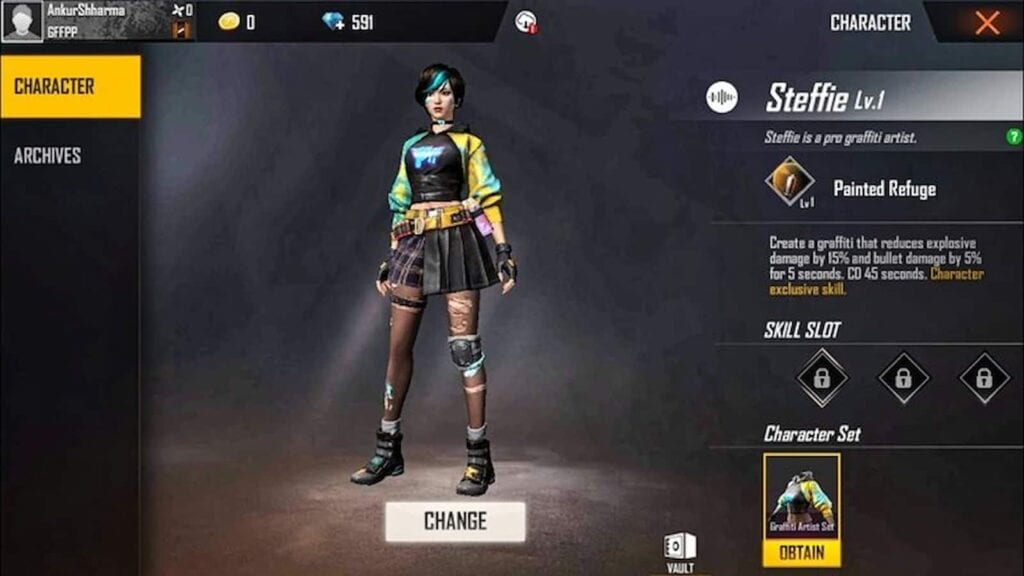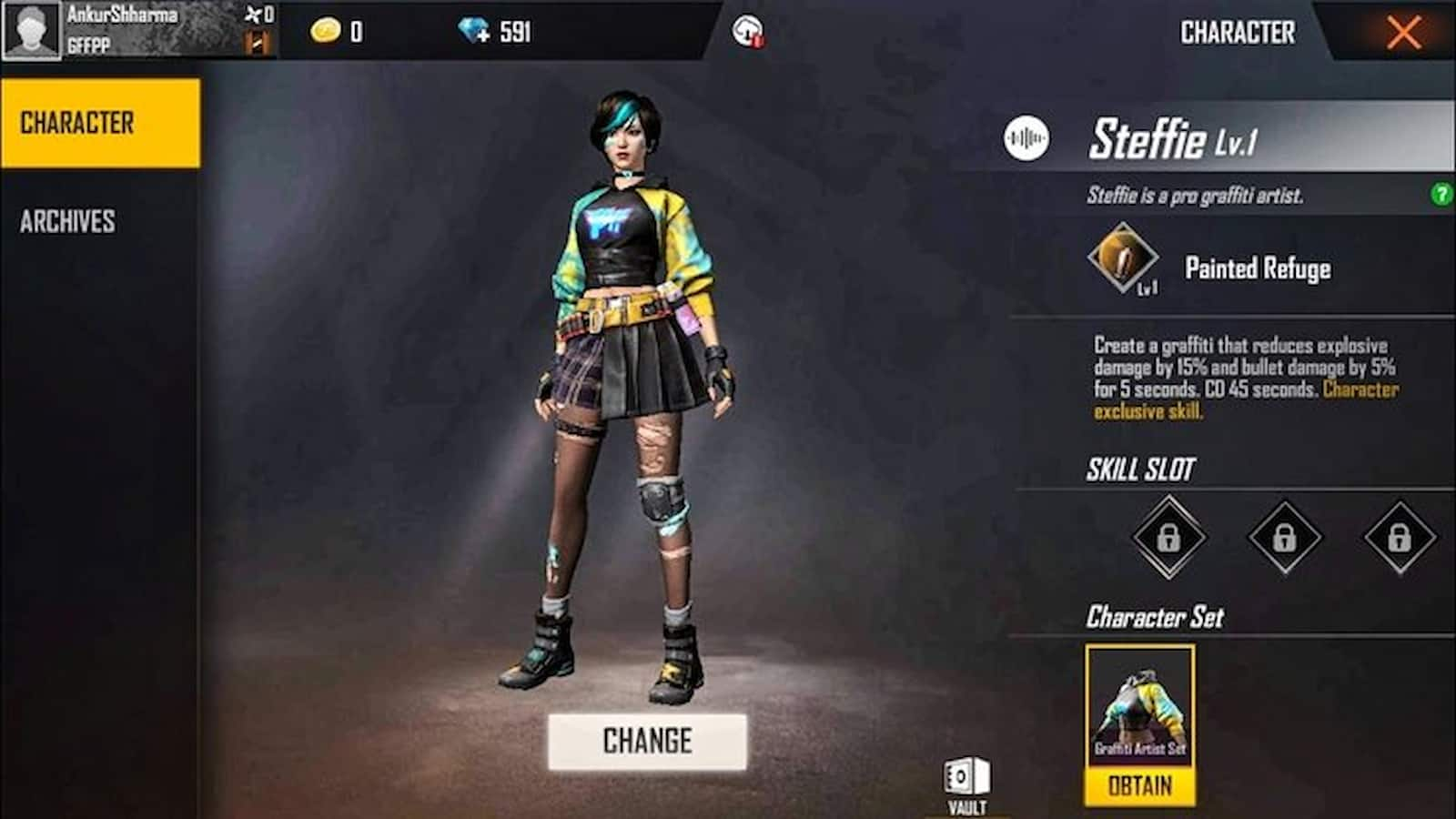 As per her in-game description, Steffie is a pro graffiti artist who has an active ability called "Painted Refuge". At her initial level 1 ability, she can create graffiti that reduces explosive damage by 15% and bullet damage by 5% for 5 seconds. The CD lasts for 45 seconds, and the effects do not stack.
At her maximum level, Steffie can create graffiti that reduces explosive damage by 25% and bullet damage by 5% for 10 seconds. Players can use this skill frequently during a battle because of it has less countdown time than DJ Alok's ability.
Related – DJ Alok vs Steffie: Who Is Best To Use In Free Fire Clash Squad Mode
2. Good For Both Defensive and Aggressive Players
Steffie offers great defense for both passive and aggressive players in Free Fire. As her skill can be very effective in rushing towards an enemy as it helps you to reduce the damage by bullets and explosion. Whereas for passive and defensive players it can be a good choice too as it can help you in taking less damage by grenades, hand cannon and M79 while hiding or taking cover.
1. Character Combination To Overplay DJ Alok
Steffie has an ability called "Painted Refuge" and it is an active skill which can be used in various combinations of other abilities to overplay DJ Alok. One such combination that can be used by all type of players is combining the rest 3 slots with Shirou, Maro and Kelly.
Where Shirou's "Damage Delivered" will give enemy tracing and increased armor penetration, Maro will provide increased damage over distance and Kelly's ability will provide increased movement speed.
Follow our Instagram handle to participate in huge DJ Aloks Giveaway and to stay updated with every latest news of gaming and eSports scene.
Also Read – Revealed!! Top 5 Rare Bundles In Free Fire That Will Never Come Back