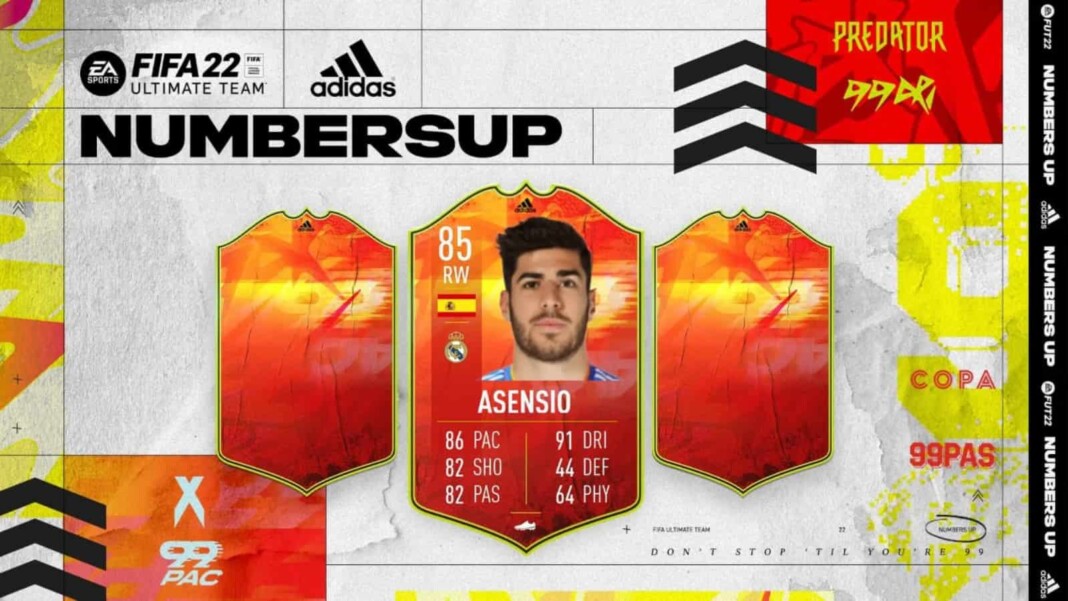 The latest promo to arrive in the game are the Numbers Up promo and this is a collaboration with Adidas. Here is how to complete the Marco Asensio FIFA 22 Numbers Up SBC.
Marco Asensio is one of the players who has received a Numbers Up promo card this time with great stats! The Numbers Up promo is by Adidas and the cards released during this time get buffed in one attribute, throughout the rest of the year. Players will need to complete a few missions in order to get the special promo cards and it is different for each player.
Marco Asensio FIFA 22 Numbers Up card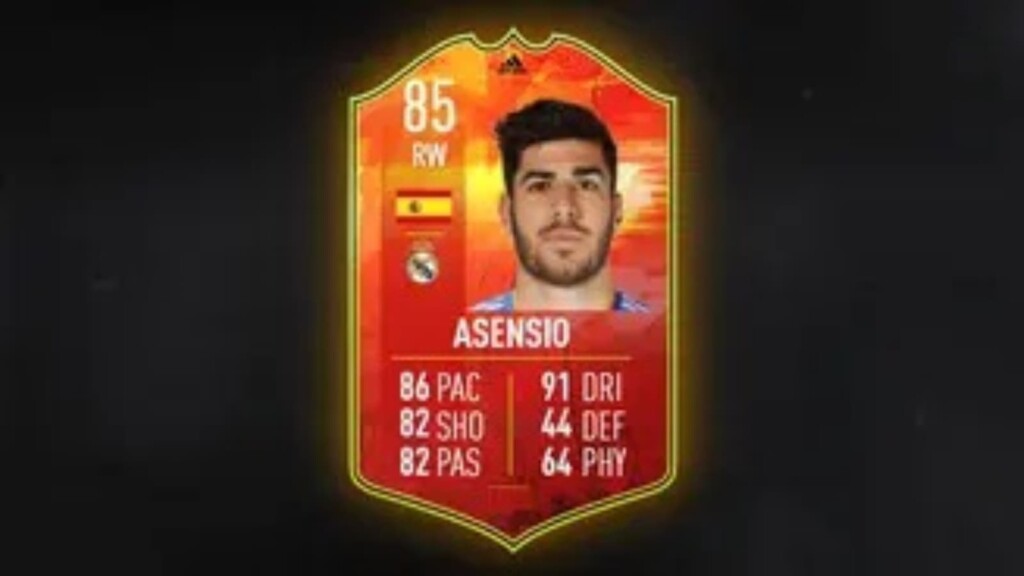 Marco Asensio has received a great Numbers Up card with the Dribbling attribute getting the major buff. He has a great OVR rating of 85 with major stats distributed in Dribbling and Pace.
Related: How to get the new POTM SBC Giovanni Simeone FIFA 22 card?
The complete stats for Marco Asensio FIFA 22 are:
Pace: 86
Shooting: 82
Passing: 82
Dribbling: 91
Defending: 44
Physicality: 64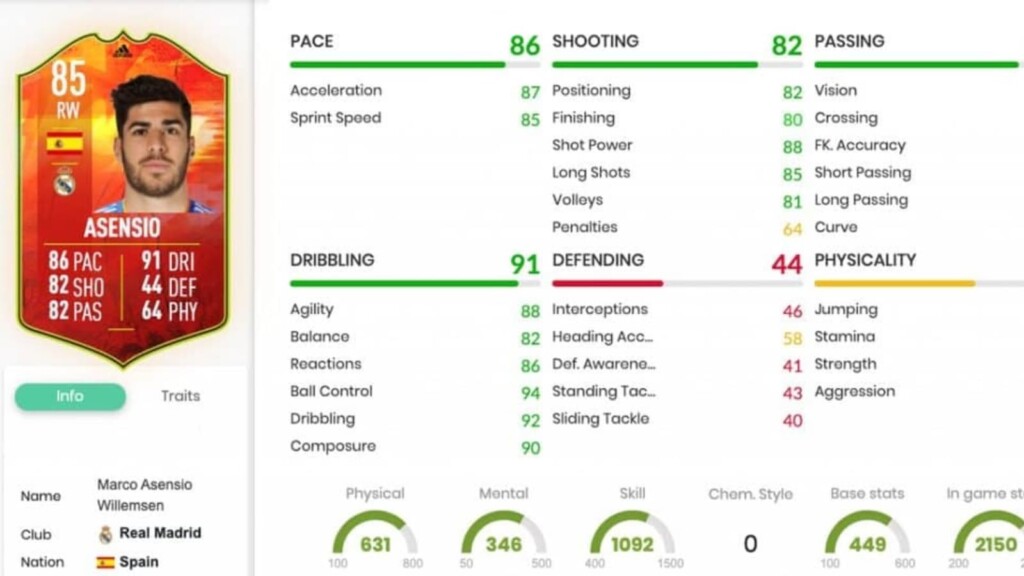 The SBCs are available for 7 days, till 19th November, 2021.
SBCs for Asensio FIFA 22 Numbers Up
Players need to complete a total of 2 SBCs in order to obtain the Numbers Up Card and these are:
SBC 1
Minimum Team Overall rating: 82
Minimum 1 player from Real Madrid
Minimum 1 Team of the Week Player
Minimum Team Chemistry of 80
Rewards: Small Prime Mixed Players Pack
SBC 2
Minimum Team Overall rating of 84
Minimum 1 player from La Liga
Minimum team Chemistry of 75
Reward: Small Prime Gold Players Pack
Follow our Instagram page for more updates on gaming and esports!
Also read: How to complete NumbersUp Bergwijn FIFA 22 Ultimate Team objectives?