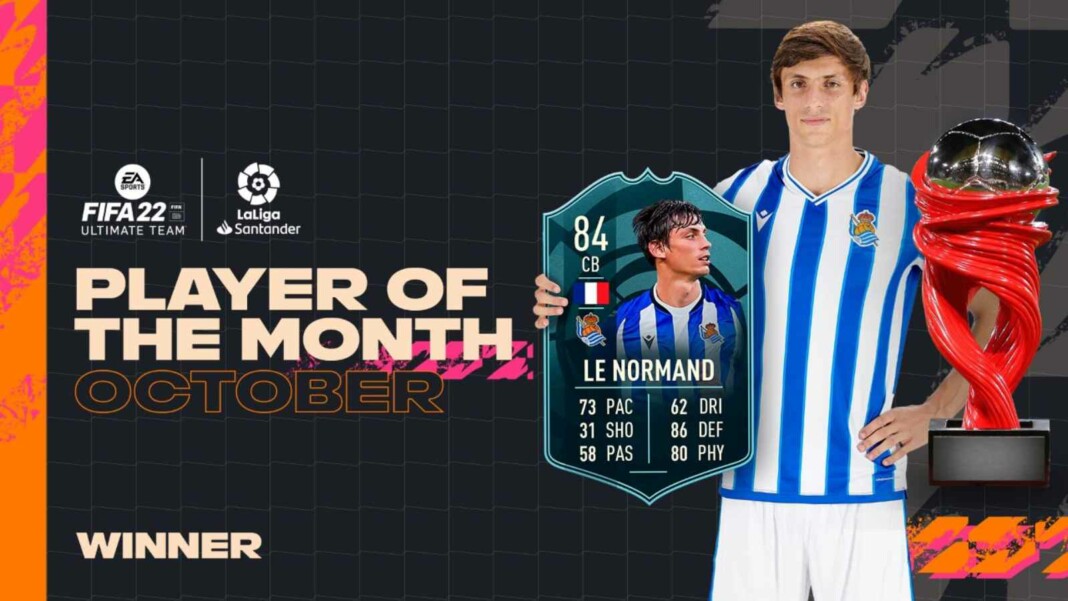 FIFA 22 Ultimate Team is releasing new cards regularly and players can collect them. They have recently revealed the Player of the Month (POTM) card for October 2021 and it is none other than Robin Le Normand FIFA 22. He is the player of the month from La Liga first divison.
The Player of the Month title was rewarded to Robin Le Normand for his great performance for Real Sociedad. The FIFA 22 Ultimate Team has decided to honour him by making him the payer of the month and introducing a new card in FUT. The POTM are a limited time special cards that are released every month and players need to finish some SBCs in order to obtain them.
Here is how to complete the Robin Le Normand FIFA 22 SBCs and its stats.
Robin Le Normand FIFA 22: Stats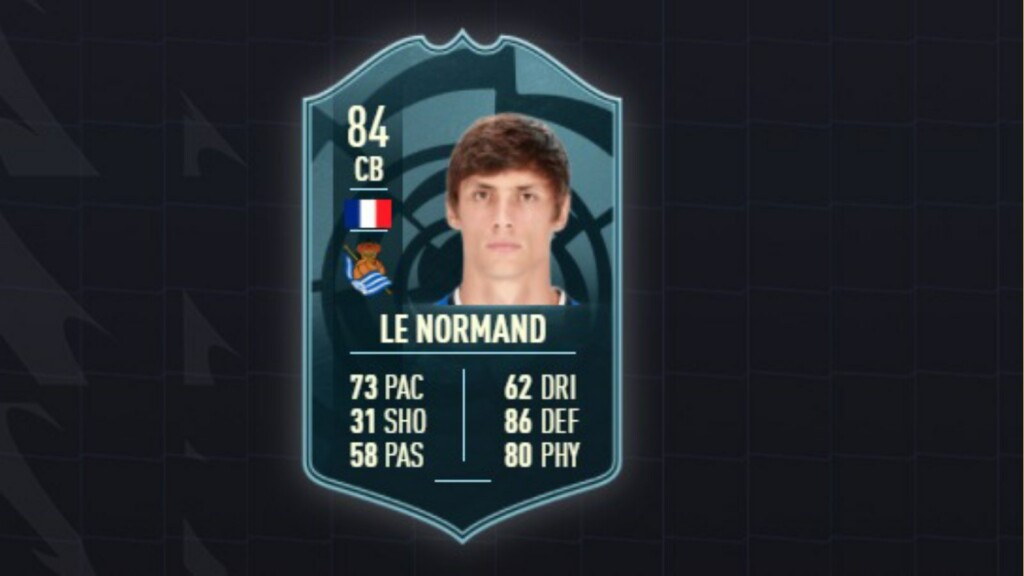 This is one of the cheapest SBC events for the players and can be completed with quite the ease, It will cost the player around 15000 coins approximately. Even though the card is the player of the month, its stats leave much to be desired.
Related: How to complete Robin Gosens FIFA 22 Rulebreakers SBC?
Players have a whole month of November to finish he SBCs.
The following stats are found in the card:
Pace: 73
Shooting: 31
Passing: 58
Dribbling: 62
Defense: 86
Physical: 80
The stats in Shooting and Passing are very mediocre and the rest of the stats lack the potential to take it up a notch.
How to complete the Robin Le Normand FIFA 22 SBC?
The players need to complete 2 SBCs in order to obtain the card:
Gold Squad
Minimum 11 Gold Players
Minimum team chemistry of 30
11 players in team
Reward: Two Rare Gold Player pack
Tactical Emulation
Minimum 1 Real Sociedad player
Minimum Overall team rating of 82
Minimum Team chemistry of 70
11 players
Reward: Small Electrum Players Pack
Complete both the SBCs to get the Robin Le Normand FIFA 22 POTM!
Follow our Instagram page for more updates on gaming and esports!
Also read: FIFA 22 Dante Bonfim Costa Santos: Rulebreakers new SBC!