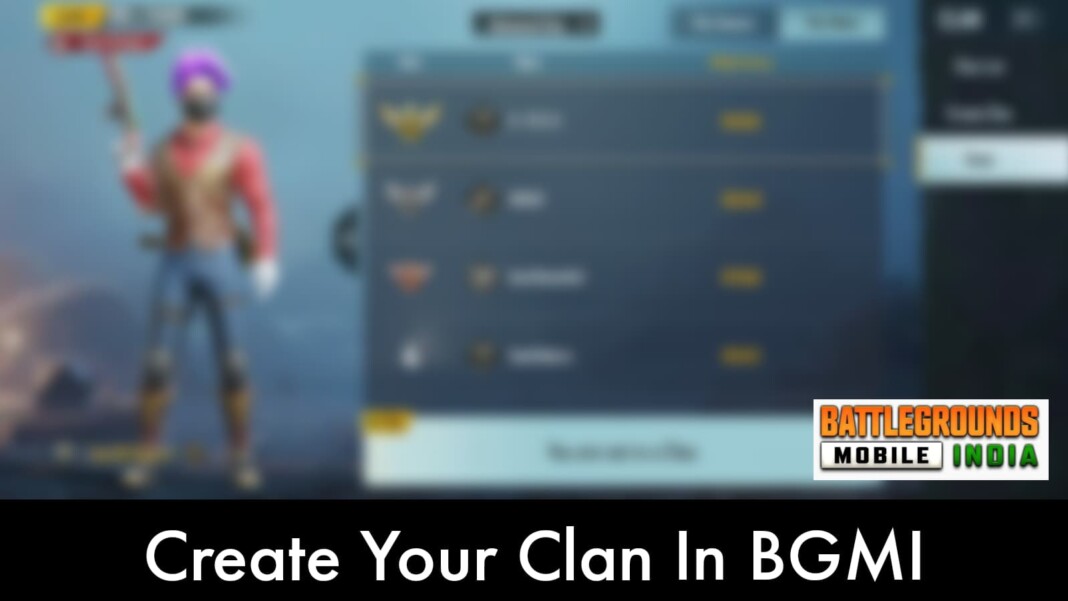 Battlegrounds Mobile India Early access is a huge hit in the country and have crossed the 5 million download mark in just a day. The game has taken 288 days to make an official comeback in India after Krafton rolled out Battlegrounds Mobile India Early Access on June 17, 2021.
Ever since the BGMI title is announced, fans have been looking forward towards its launch and the game has launched. Even though it is not a stable version, players were happy to see the game. However, the iOS players are still disappointed as there is no information regarding the game's launch on the App store, but as per few sources the game is soon expected to get launched on the App store. We suggest players not to worry and wait for the launch of the game.
The battlegrounds Mobile India does not have any special changes when it comes to the game's UI/HUD and it all resembles PUBG Mobile, the pioneer of the mobile Gaming Industry. Since it is Early access more like a beta version, we can expect to see changes with the stable version. Players can still do all things as they did in PUBG Mobile. Among such things, Clan is one thing that players can form to make a team of several players/friends. Let us know how you can make a clan in Battlegrounds Mobile India.
What is a clan and what are its perks in Battlegrounds Mobile India?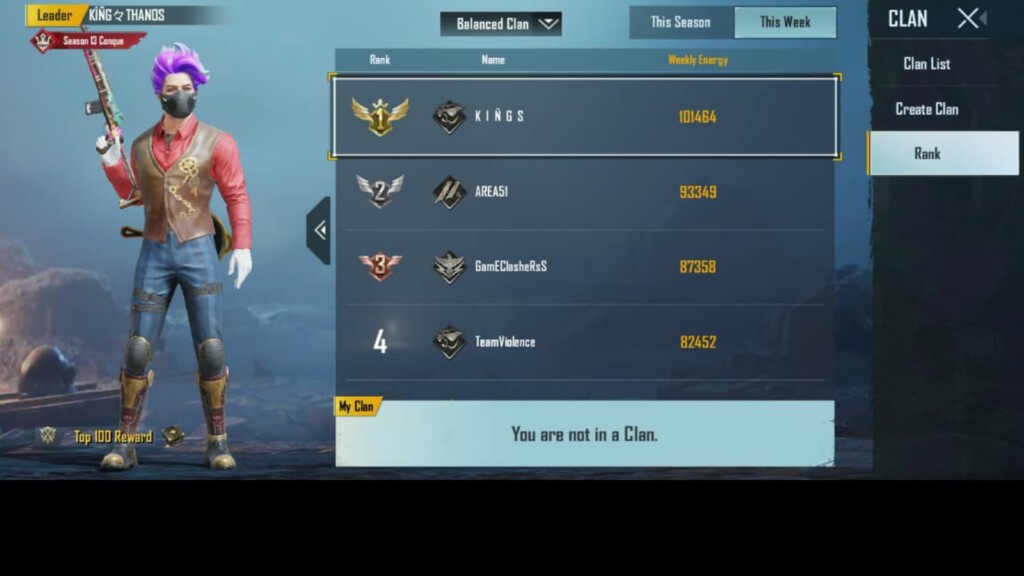 BGMI allows its players to form a clan on their own to have several players under it similar to the PUBG Mobile. A clan in Battlegrounds Mobile India can have around 50 players. A clan can be created by a BGMI user where he will be the leader and all others are its members, except there could be a co-leader or more authorized by the leader. All clan members can participate in several in-game events and earn rewards.
A new Clan mission drops in every day and by completing them, players will get rewards accordingly. Several other perks of a clan include Clan Energy, levelling up a clan, Clan Points and shop.
The level of a clan and Clan energy increases by playing games in the game and by completing them you will Clan EXP which you can use in the shop to buy items in the Clan Shop. Let us know how to create a clan in Battlegrounds Mobile India.
Read More: PUBG: Battlegrounds Mobile India limited playing hours for Players below age 18
How to create your own Clan in Battlegrounds Mobile India
Step 1: Launch Battlegrounds Mobile India on your android device. Click on the upward arrow mark present on the down right had side of the main screen.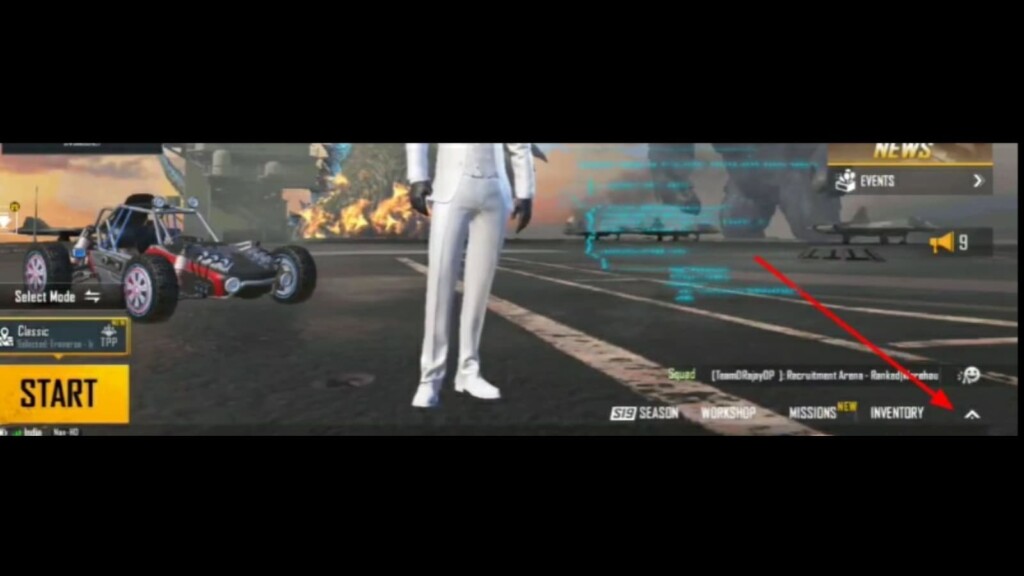 Step 2: Then tap on 'Clan' option among all other options. Then you will be redirected to the objective page of a Clan.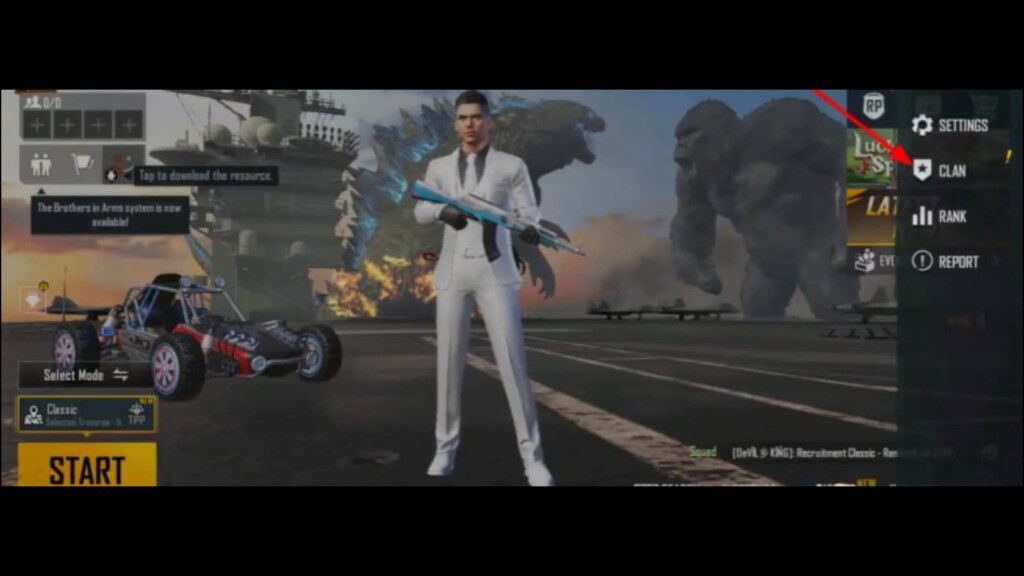 Step 3: Click on 'Create a Clan' to form your clan. Fill in the boxes given in the page such as Clan name and motto. You can name as per your personal choice.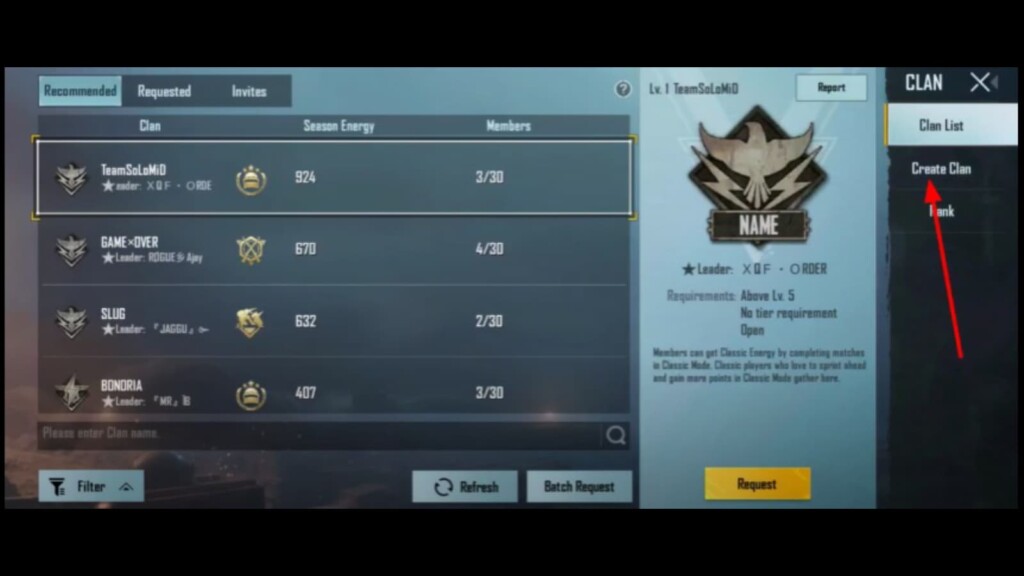 Step 4: Choose a Clan Tag from the available options suitable for your gameplay. Then, click on 'Create Clan' to finish up the process.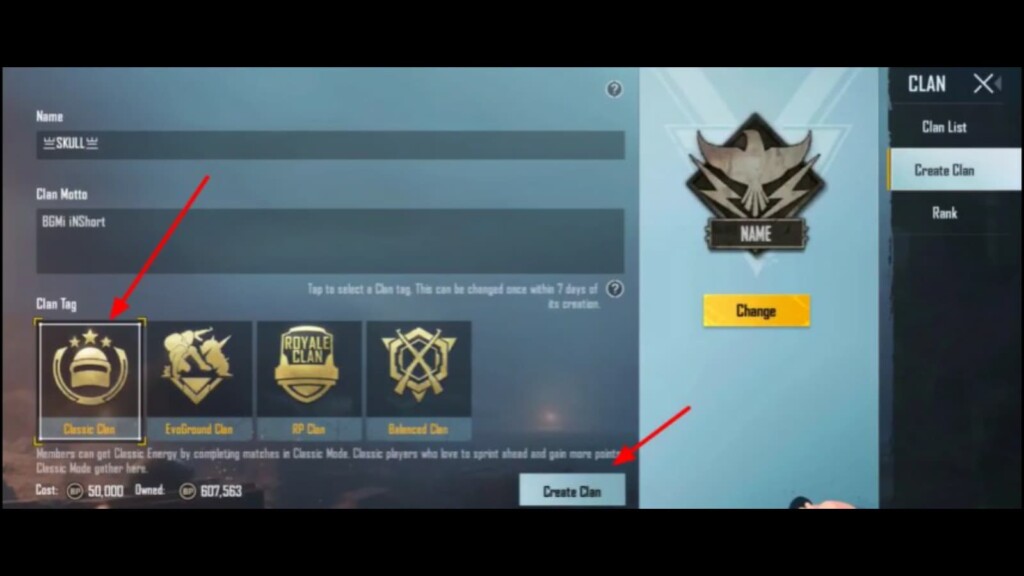 Note: For creating a clan in BGMI, you need to pay 50,000 BP coins(Battle coin).
You can set modify the clan anytime you want. Also you can recruite new players or invite them to join in your clan. You can also set requirements for those who wants to join your clan. Battle coins can be earned by playing the game. You can easily earn them to create a clan.
---
Follow our Instagram handle to participate in huge DJ Aloks Giveaway and to stay updated with every latest news of gaming and eSports scene
Also Read: How to Transfer Player Data from PUBG Mobile to Battlegrounds Mobile India (BGMI)?